Blackbeard, Rum Tastings, and Sea Turtles: A Week in St. Thomas
February in Massachusetts is known for two things: snow and freezing wind. That's why hopping on a plane to St. Thomas, located in the U.S. Virgin Islands, was the perfect escape. A little over a thousand miles north of the equator, St. Thomas is known for its tropical weather, beautiful beaches, and island lifestyle; a week-long vacation here was definitely what the doctor ordered.
Flying into the tiny Cyril E. King Airport from San Juan, Puerto Rico, we were immediately drawn to our surroundings. The island's natural mountain landscape, covered by the thick green of palm trees and desert foliage, gave the homes a modern tree-house look, as they stuck out from every angle. The ocean was clear as day, inviting us to take a swim by the coral decorated rocks. After landing and gathering our luggage, our first surprise came in the form of our rental car, a Jeep Wrangler. We were expecting to pick up a little sedan, but our four door, all wheel drive vehicle was perfect in necessity for the terrain as we later figured out. As the island only stretches a few miles, most of the roads are paved to fit the landscape: narrow and swerving up and down the mountains. Since we left the airport after sundown, the Wrangler test drive was a bit scary to say the least.  But after the initial uneasiness subsided of driving not only up steep curvy roads, but also on the left side of the road, we were ready for our adventure.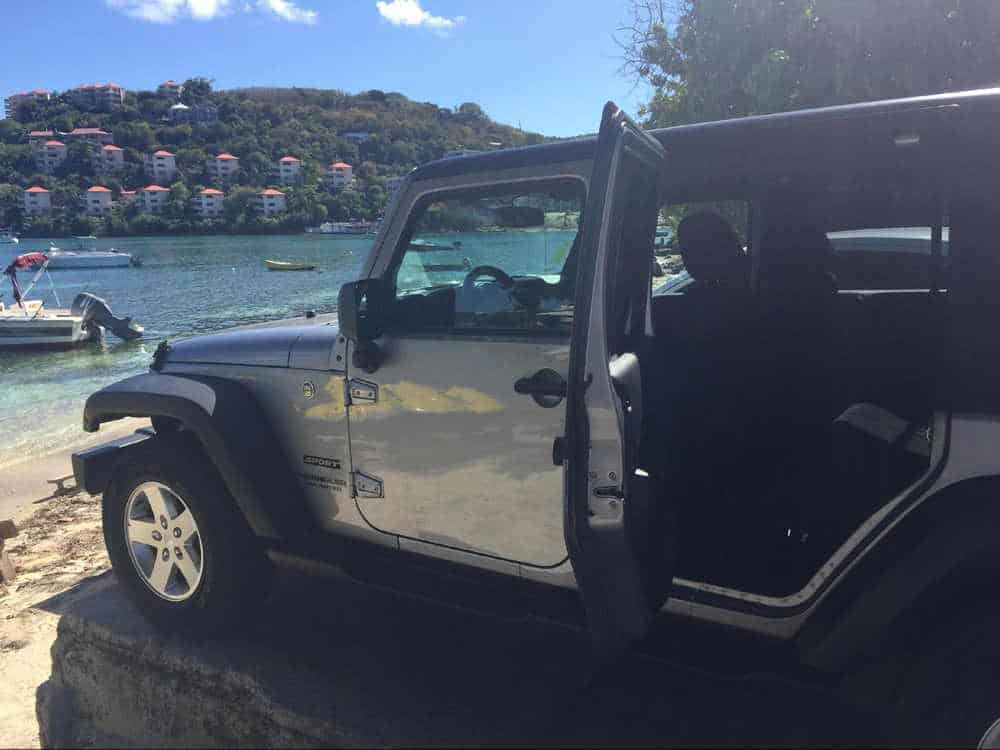 Forgoing the expensive hotels such as the Ritz Carlton and the Marriott, we settled on a smaller resort, Point Pleasant, located on the eastern side of the island. We chose Point Pleasant for its amenities (free snorkel gear, paddle boats, beach chairs, free rum punch, etc.), but most importantly for the incredible views. Staying in room B-24, our condo was located in the middle of the mountain side, giving us a breathtaking view of the U.S. and British Virgin Islands. Of all the beaches and scenic points we visited during our stay, nothing compared to looking right outside our own window.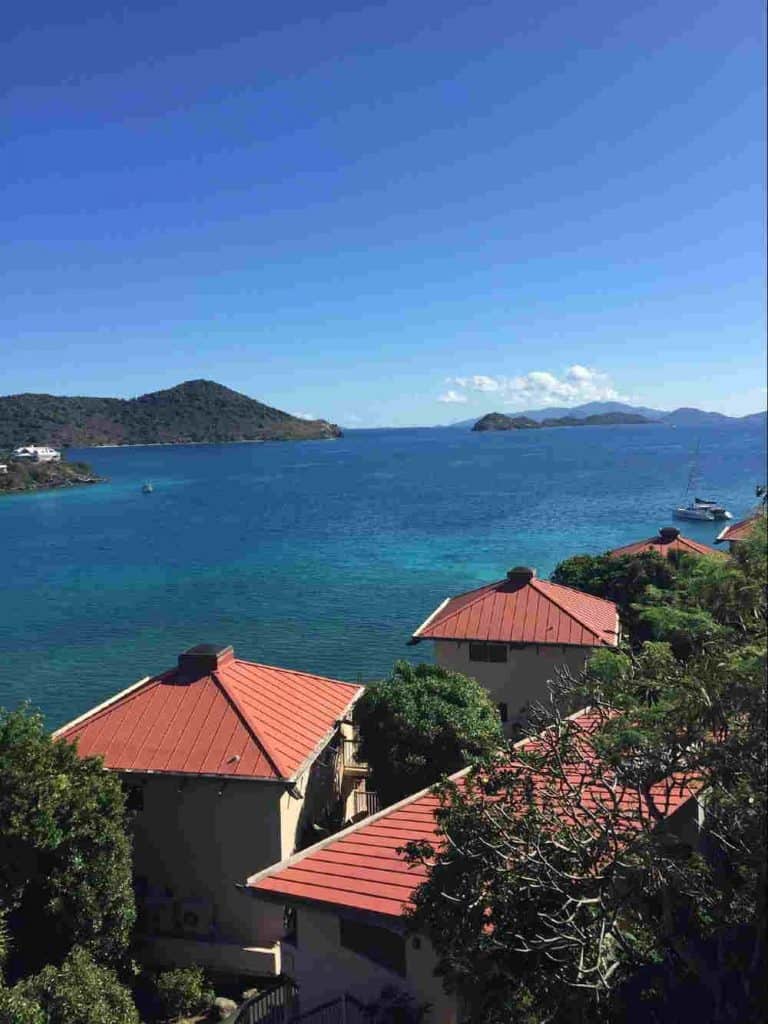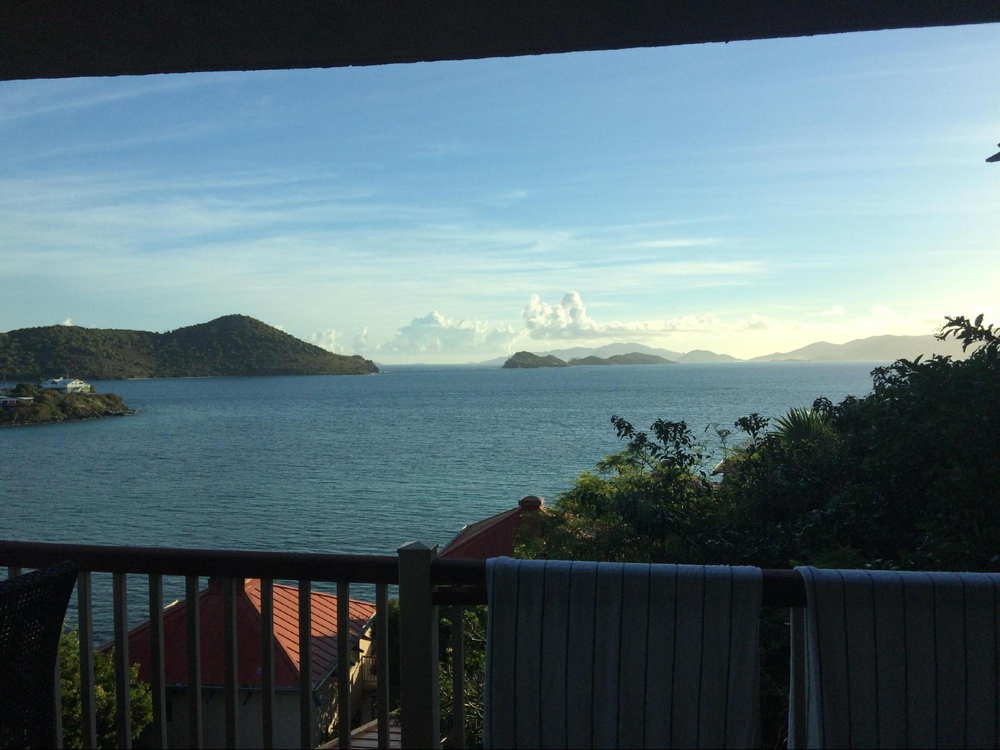 Only visiting St. Thomas for a week gave us the challenge of deciding which beaches to go to. As both St. Thomas and St. John have so many options, each with unique characteristics, it was difficult to decide where to spend the day.  We finally settled on Magen's Bay Beach, located on the northern side of the island, and rated #1 on TripAdvisor! Once we arrived, we understood why. The beach was surrounded by two mountainsides, sprinkled with houses painted in blues and yellows, happily peeking out behind thick green foliage. The beach was shaped like the letter "C" and there were only a few yards of sand between the parking lot and the ocean. This forced guests to spread out, giving us a feeling of privacy. From our beach chairs, you could see Outer Brass and Inner Brass Island, part of the U.S. Virgin Islands. Magen's Bay was the perfect beach to start off our trip.
Other notable beaches that we visited include Coki beach and Waterlemon Beach. Coki beach is smaller and a bit more crowded compared to Magen's Bay, yet nothing makes up for that like having beer and piña coladas delivered right to your towel!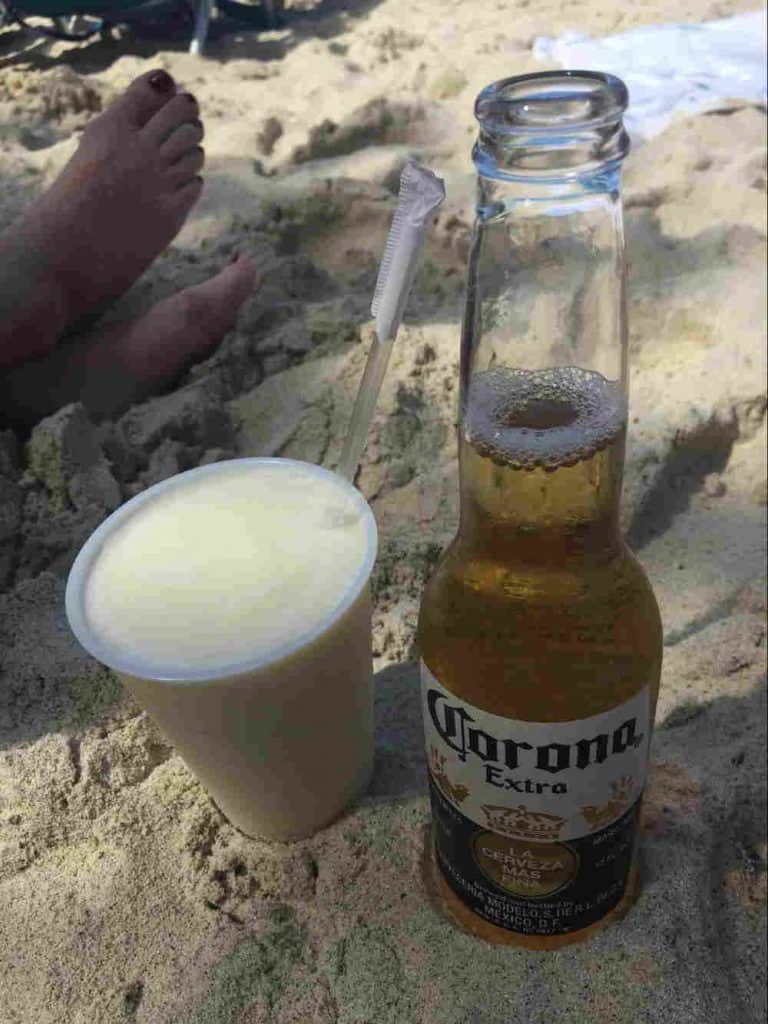 Yet, what made Coki beach incredible was the snorkeling. Just standing in a foot of water, tropical fish of every color would swim up and encircle us. Some of the fish we saw included Parrotfish, Sparisoma, Ocean Surgeonfish, Damselfish, and even mini Barracuda! Taking advice from a local, the next beach we visited was Waterlemon beach, located just a short ferry ride away on St. John. The beach was small and private, about a mile walk down a trail and shielded from the main road; truly a hidden gem. As the trees that surrounded the beach were overgrown, little alcoves formed every few feet, giving us the feeling of being secluded in our own beach bungalow. Smaller British Virgin Islands looked back at us from across the bay. Even more enjoyable was the wildlife; seeing sea turtles crawl along the ocean floor, and watching pelicans boldly dive for fish just several feet away from us.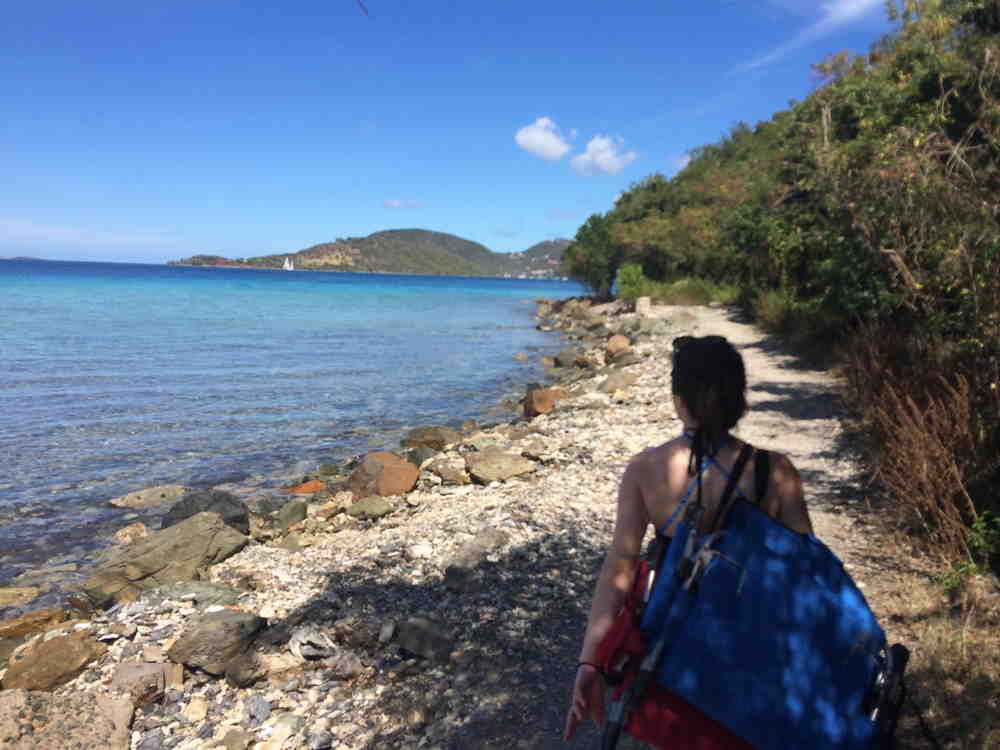 Trail to Waterlemon
Experience the Insider community that takes your international lifestyle to the next level. Download your FREE guide
"18 Steps to Implementing Your Plan B" instantly!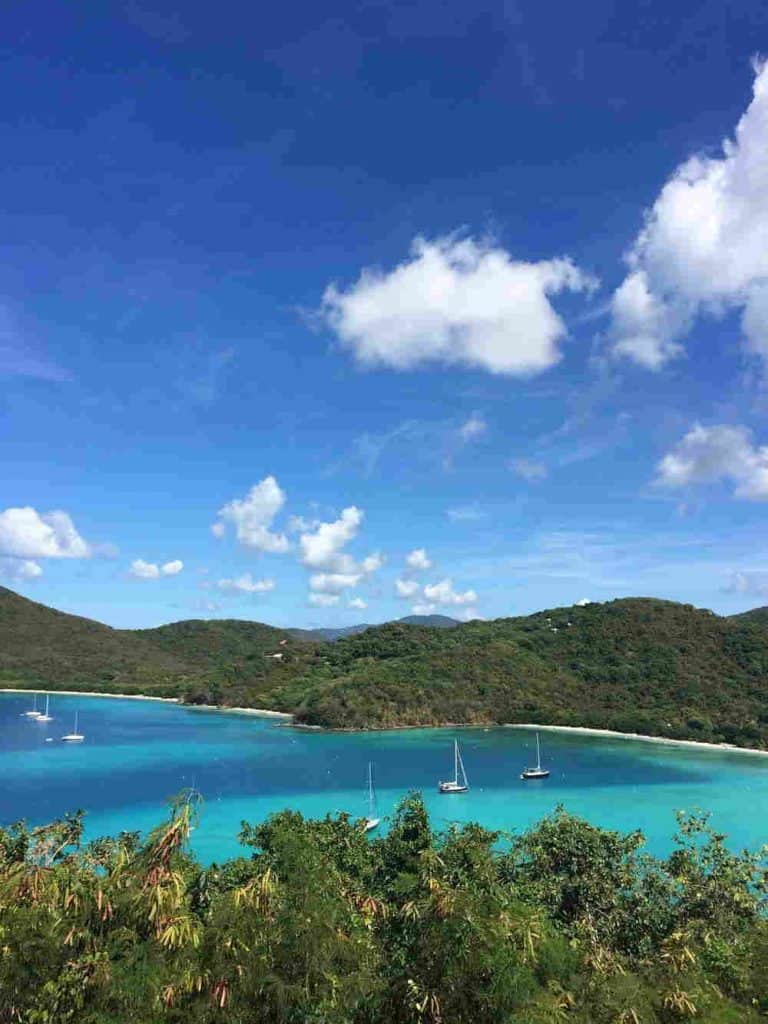 Looking down on Waterlemon Beach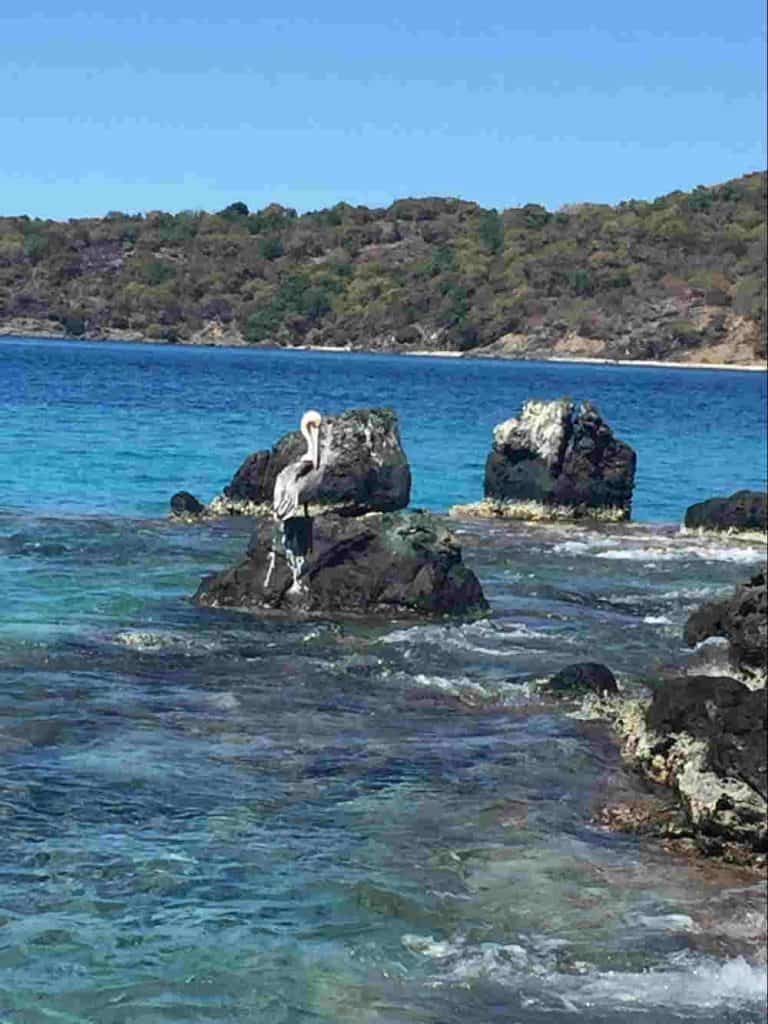 Pelican after his catch at Coki
Although I could have spent everyday on the beach, St. Thomas offered a few attractions that I didn't want to miss. Being a Pirates of the Caribbean fan, I had to tour Blackbeard's Castle, located in Charlotte Amalie. Walking into the gated outdoor museum, you first lay eyes on Skytsborg Tower, a.k.a Blackbeard's Castle. The castle was built in 1679 and was used as a lookout tower by the Danish to spot enemy ships. Blackbeard later commandeered it, using it as a base to fight off foes.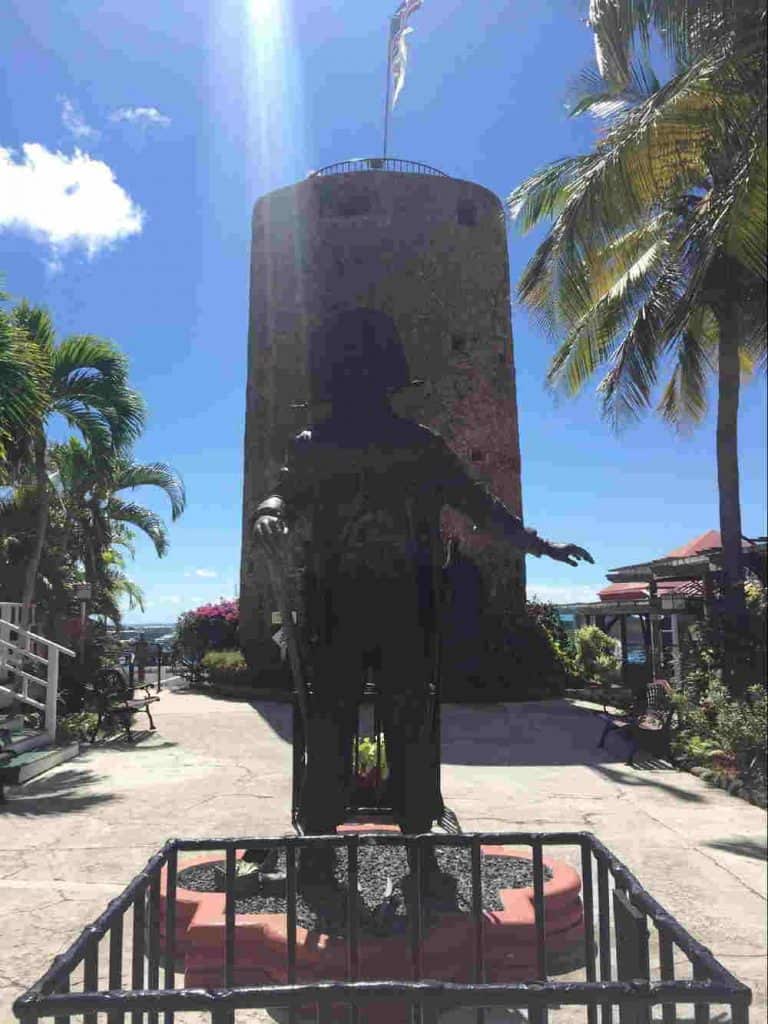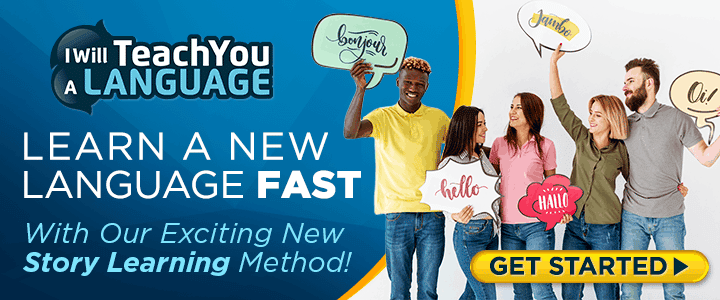 Next, visitors can walk through the Haagensen House, built in 1822 by the Danish Banker Hans Haagenson – giving tourists a taste of what it would be like to be a wealthy settler in the Caribbean. The basement of the house, where his nine children slept, has since been converted into a Pirate's Gallery, showcasing statues of some of the most fearsome pirates in the Caribbean, including Jack Sparrow himself.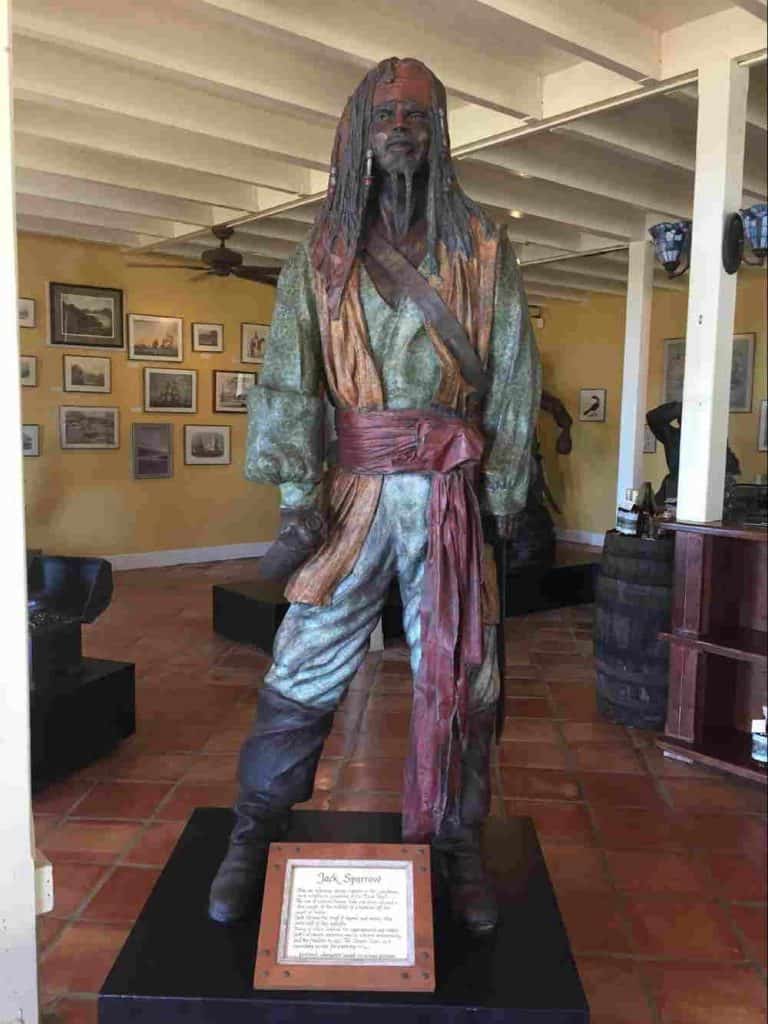 After enjoying some of the other history the tour had to offer, we ended our trip the way Blackbeard would have, with a rum tasting. The host offered us a large variety of local rums, aged and light, as well as rums from all over the world! My particular favorite was the Mexican rum, which was aged in a wine barrel, giving it an aftertaste of red wine.
Another way to enjoy the island's love of rum is by trekking up the twisting, almost dirt roads, to the Mountain Top, where you can purchase a world famous rum daiquiri. Having served over 7 million daiquiris, the Mountain Top provides delicious drinks with the island's favorite rum, Cruzan. The view was nothing but spectacular, overlooking Magen's Bay Beach and the rest of the northern part of the island. Being nearly the only ones there, we felt as though we were enjoying a private experience.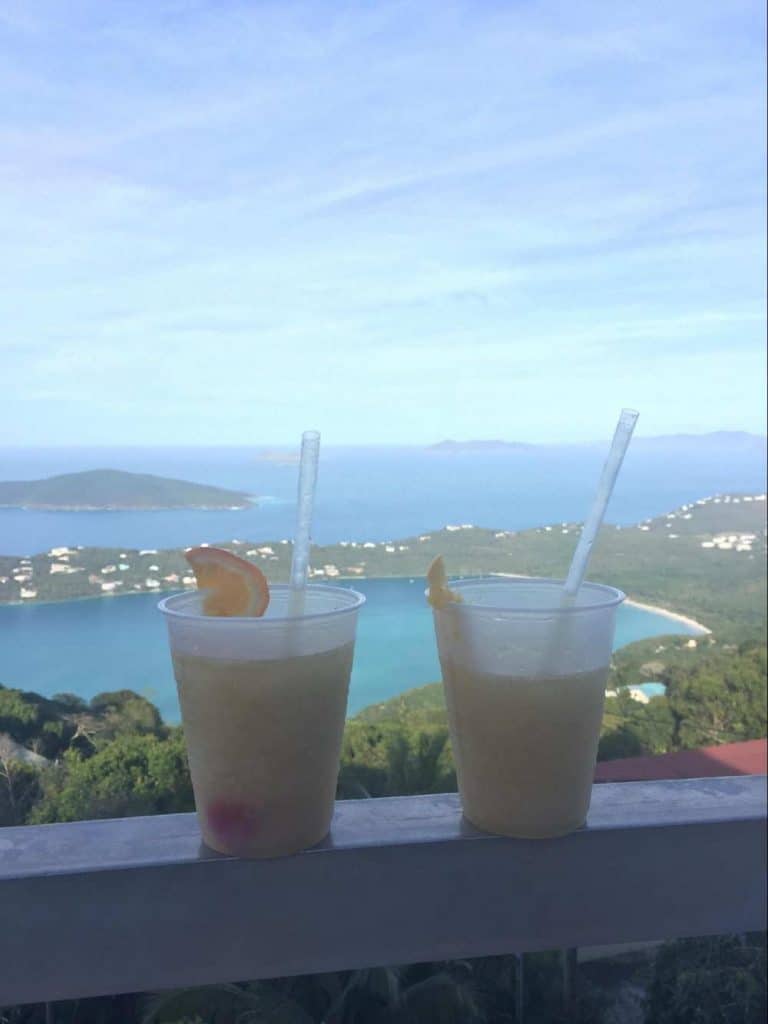 Despite the beaches, tanning, cultural history, and rum, our favorite thing we did on St. Thomas was swim with sea turtles. Located just five minutes from our resort, Coral World ( an aquarium-meets-Sea World hybrid) offered encounters with sea turtles, sea lions, and even sharks. We met our instructor by the pool, and he gave us a brief overview of the different types of sea turtles, their life cycles, and unique characteristics. We then met our new pals, Tortuga and Duncan. They were both female; Tortuga weighing about 250 pounds at 19 years old and Duncan weighing about 150 pounds at 18 years old – named after basketball player Tim Duncan.  As soon as we got into the pool, Duncan swam right up to us, expecting to be pat on top of her shell, which contains nerve endings. Like a dog, Duncan got as close as possible to us in hopes of being pet, while Tortuga ignored us, snoozing at the bottom of the pool.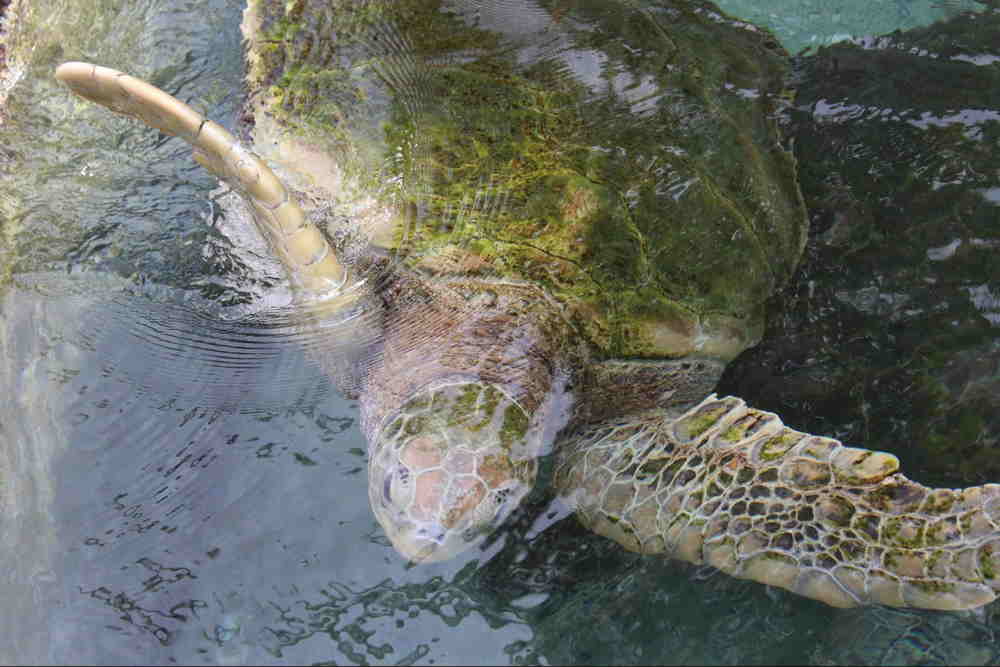 Eventually getting bored, Duncan swam right into Tortuga, waking her up, and inviting her to join in the party.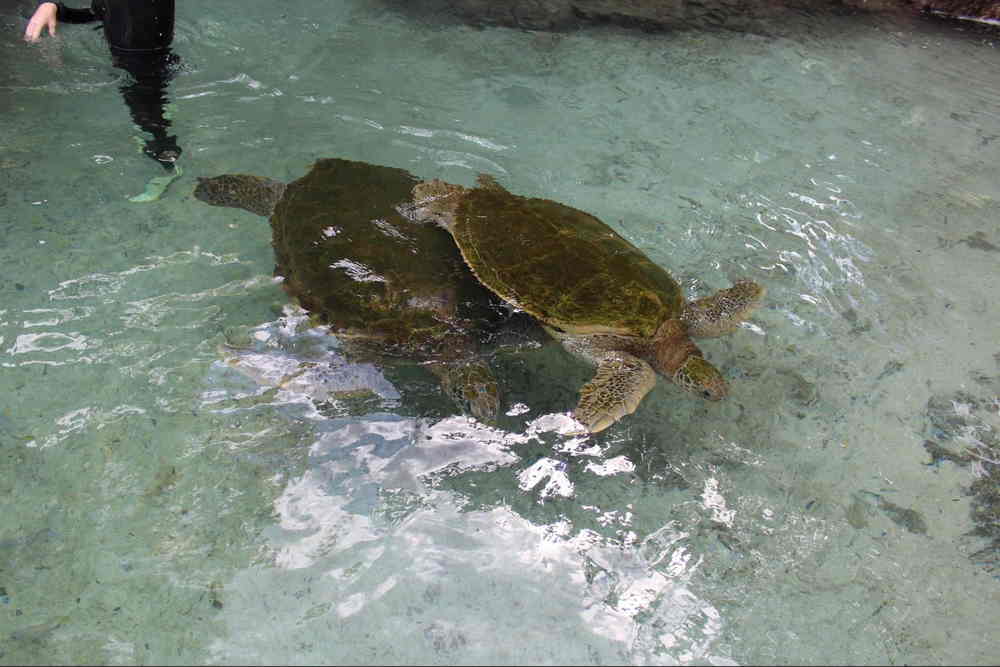 Being so close to these amazing animals was one of the best experiences I've ever had. I will definitely be returning to visit them again soon!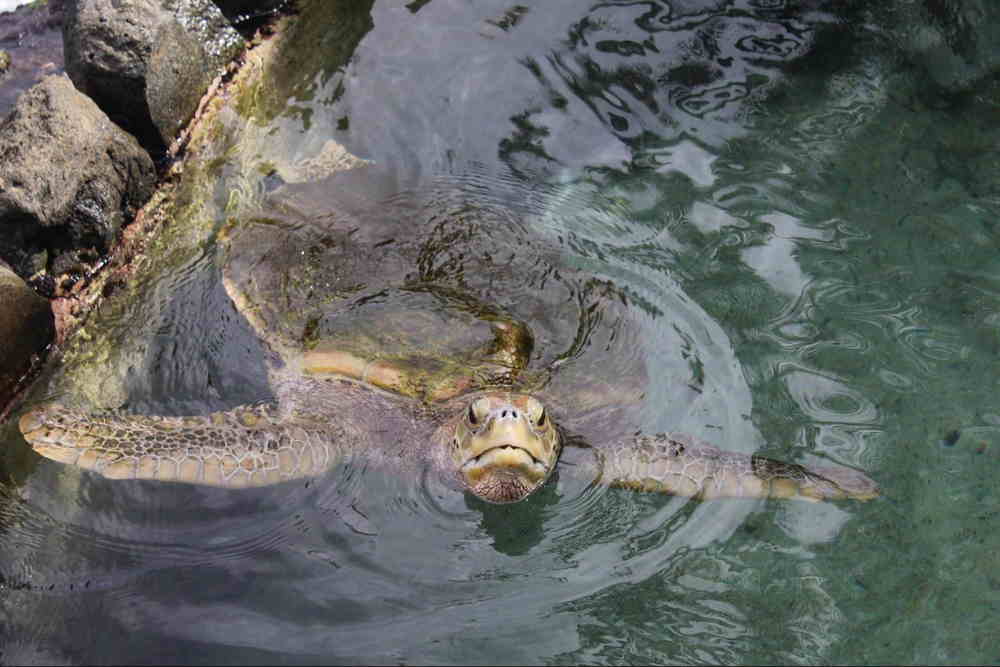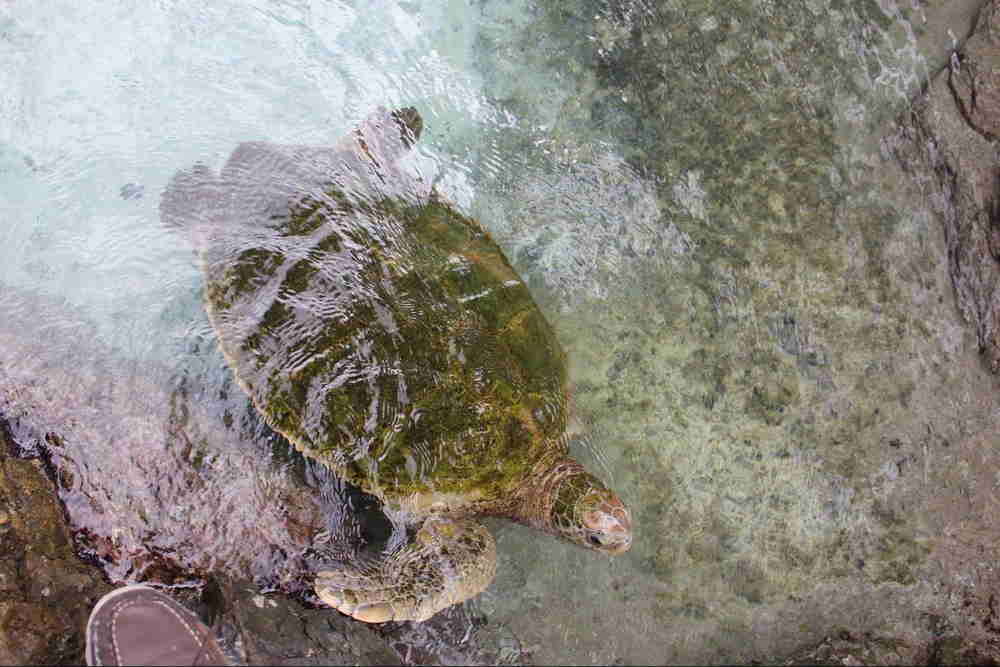 Ending our trip was bittersweet, as we were excited to return home to our friends and family, but devastated to be leaving paradise. Landing back in Boston, our skin still glowing from the sun, we  stepped outside and immediately shuddered, the familiar February chill welcoming us home. Facing work, winter, and reality the next day, St. Thomas will forever be our Caribbean adventure we will never forget.

Like Our Articles?
Then make sure to check out our Bookstore... we have titles packed full of premium offshore intel. Instant Download - Print off for your private library before the government demands we take these down!