So you're thinking of building a second home overseas. First off, Congratulations! Owning real estate abroad is one of the best investment choices you can make. Now that the celebrating is over, it's time for the work. Building a second home, especially one in a foreign country, will require a lot of it. There is land to buy, contractors to contact, permits to acquire, utilities to set up, and many more little set backs that are sure to come up along the way. Keeping track of all of these details can be a lot, especially for working adults who have careers, families and personal lives to maintain. Instead of attempting to do all of the work on your own, you may want to consider working with an established developer. Developers take all of the hassle out of the construction process, and provide you with the resources and know-how to ensure the project will be done correctly.
Developers are different from builders. Where builders build the actual house, developers put in all the work that comes before building is even possible. Acquiring the permits, putting in the sewer systems, connecting to the electrical grid, etc. Basically, all of the tedious stuff that takes a lot of money, is difficult to take on individually, and requires a tremendous amount of time.
Developers take care of all of this. Developers can also be builders. Or they can facilitate contacting builders for you. Developers are an invaluable tool in the home building process, particularly offshore in the realm of "buyer beware."
When building a second home, there are a lot of variables to consider. The design of the house is one. If you're building the home all on your own, you will need to hire an architect to design the house for you. You may also find yourself in the opposite position, where you are buying from a developer who only allows you to pick a design out of a book. ECI is different in that we give you options with the design of your property. There are several trusted architects who will help you design a house of your own, as well as several pre-designed homes you may choose from as well. Or, if you want to bring in your own architect, or even design the house yourself, that can be done as well. When building a second home with ECI, you have all of the options available for home design, as well as an established partner to help you through the process.
Developers are great partners in building second homes, because they take all of the legal hassle out of the picture. Do you know what it takes to get the local water authority to turn water on for your property? Or how to go about getting water connected to your new home? What about zoning and the like? While its certainly possible, with the proper amount time and money being dedicated, to take care of all of these issues on your own, if you build your second home with a reputable developer, you won't have to worry about any of these issues, as the developer will take care of it for you.
Developers can certainly make building a second home much easier. What's also important is not just working with a developer, but working with an established developer. ECI has been developing properties in Central America for over 15 years now in four different countries.
When North Americans buy homes in Central or Latin America, they expect that they will receive the same quality of home that they would get in the United States or Canada. ECI knows this and makes certain that their developments have all of the necessities that North Americans expect. Things like hot and cold running water, reliable electricity and internet. These are the sorts of things that North Americans expect, but unfortunately, some developers in the region skimp and do not provide. ECI makes sure that all of the needs of the North American buyer are met.
Finally, developers can give you access to something that individual contractors cannot, and that is extremely difficult to come about on your own without an incredible amount of due diligence. That thing is community. When working with a developer, you will gain access to a whole new community of people. These will be people who, like you, are looking to live part or full time in a foreign country. This is one of the most important, though often overlooked aspects when buying a second home overseas. While it's possible to find a community to be a part of on your own without a developer, working with a developer makes the process much easier and more comfortable. Think about any time that you've moved. Wouldn't it have been nice to have the community's designer there to explain their vision and introduce you to the community? To assure you that they personally oversaw the utility installation and construction process?
Established developers are excellent resources for building a second home abroad. They can take all of the hassle and headache out of the second home building process and be invaluable partners. If you're interested in building a second home abroad, you should look into working with an established developer like ECI.
If you're interested in building a house overseas with an established developer, you can get in contact with me here. I would be happy to discuss your options and point you toward valuable resources for anyone looking at building a home abroad. I've seen many mistakes made during my 15 years in the region, which means you don't have to make them. You don't know what you don't know, but working with an established developer like ECI takes a lot of the uncertainty and hassle out of the process.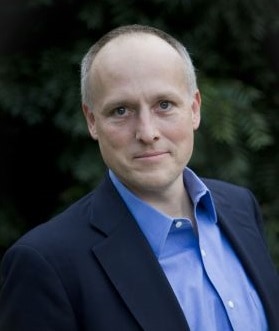 Michael K. Cobb is the CEO and co-founder of ECI Developments which has properties throughout Latin America. He speaks all over the world on international real estate and is a board member of the National Association of Realtors.


Like Our Articles?
Then make sure to check out our Bookstore... we have titles packed full of premium offshore intel. Instant Download - Print off for your private library before the government demands we take these down!