Being in the real estate investment consulting field, you get asked a whole lot of questions, across a variety of fields.  We will update these periodically, but here is a list of common (and no so common) questions we have been asked, along with the best answer…at least, for now.
Q: What is considered a short term rental vs a long term rental in Ecuador?
A: Truth is that it varies across different parts of the country.  Here in coastal Ecuador, where we see the highest demand, long-term is 6 months or more and short-term can be measured in days.  The coast is largely a touristic resort market.
Q: Can a checking account be set up for us in your company name (or similar) for payment of bills, and for receipt of any deposits and rent payments?
A: Sorry, no. It would be commingling of funds. We can accept the occasional and itemized wire transfer to our personal account, in order to help in a pinch, but you will need to set up a separate and individual bank account.
Q: Do I have to be a resident to set up a bank account?
A: Checking account…yes. Savings account, can be established at select banks only. We have a list of the best, most efficient and financially safest banks.
Q: Is there any internet transfers between banking accounts?
A: Depends on the bank and the type of account.  The easiest answer is "yes", but life is not always "easy".
Q: Will we receive condo association or homeowners association documents, such as rules and regulations?
A: Documents are provided, but only in the legally recognized Spanish language.  The cost of translation to English or other language is incumbent on the buyer. A qualified Ecuadorian attorney should be able to handle both the legal review and translation services.  We maintain a list of such attorneys on file.
Q: For a condo purchase, will we receive maintenance documents as well as reserve account balance data, as part of the purchase process?
FREE GUIDE! Get Essential Information on Protecting Your Assets
18 STEPS TO IMPLEMENTING YOUR PLAN B
A: They can be requested. The better buildings will offer them, others may not.
Q: How common are condo special assessments?
A:Candidly, special assessments are pretty rare here, as native Ecuadorians do not like to pay them. When applied, they will likely cost a couple of thousand dollars per unit, not the $20,000+ horror stories you hear about in the USA and other, so-called, FIrst World markets.  If you want to avoid this altogether, focus only on the better, well-capitalized buildings.
Q: How can we find out the frequency of elevator maintenance and how often are elevators out of service?
A: Good buildings have routine maintenance that is documented. Others, do not.
Q: Is a real estate attorney truly mandatory for a simple, well-documented real estate transaction?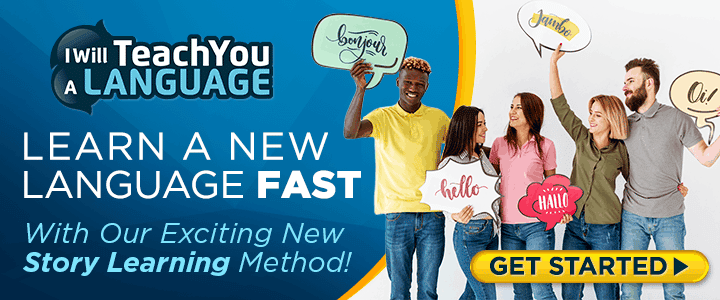 A: Yes…yes…1,000 times "yes".  Do not be talked out of this, by the guy, who knew a guy, who had a sister that didn't use a real estate attorney and everything came out "just fine".  A real estate attorney is a basic necessity to protect your interests in Ecuador.
Q: How much are real estate closing costs in Ecuador?
A: They can vary and can be a wee bit of a convoluted process, although recent measures have made the process, at least in theory, slightly more uniform.  However, we quote a figure of 5% of purchase price and, knock on wood, that target has not yet been breached.
Q: Can Title Insurance be obtained in Ecuador for a real estate asset?
A: One of the most misunderstood and oft misquoted realities. Yes, Title Insurance is available.  In fact, we recommend a company out of the USA.  Local Title Insurance providers are also available in Ecuador, but a title company is only as good as its financial stability.
Q: How are Escrow funds handled in Ecuador?
A: Another question, which often leads to much confusion.  Basically, transaction funds are delivered in one of three ways: 1) Via a traditional Escrow Account (safest, but most costly and time-consuming option); 2) Via a bank wire transfer to the buyer's real estate attorney, who delivers a certified check on the date of closing (most common process); or 3) The buyer can choose to bank wire transfer funds directly to the seller, either before a closing (risky) or after closing signatures are provided (called a "Dry Closing", which sellers often reject).  I cannot emphasize this enough – Do not underestimate the importance of properly preparing for the transfer of funds.  It cause more headaches and delays than any other part of a real estate transaction.
Q: How are utilities transferred from seller to buyer?
A: One must present documentation at the local utility companies, including a recorded deed of title, personal ID and, if a condo, a document provided by your building administrator authorizing the change.
Q: Can someone handle a utility transfer in my name?
A: Yes, provided the documentation discussed above is made available.
Q: Who generally pays for cable on long term rentals?
A: Most often it is the landlord, but one must always ask, or have their real estate professional ask.
Q: Who generally pays for Internet access on long-term rentals?
A: Most often, the tenant selects their own provider and pays for the service, but that can vary and questions should be asked.
Q: Who generally pays for electricity on long term rentals?
A: Here, we have to "punt" just a bit.  Our experience suggests that it is almost a perfect 50%-50% split, with about half the rentals  having the landlord pick up electric and the other half leaving that responsibility up to the buyer.
Q: Who generally pays for water on long term rentals?
A: Ditto as with electric, above.
Q: Is property insurance available?
A: Yes, and it generally covers "all perils" and "full itemized content".
Q: What items are considered "negotiable" during a real estate transaction?
A: Just about everything…and anything…right down to the day of closing.  In fact, right down to the closing table.  Don't ever let your negotiating guard down.  For example, do not assume that basic appliances, or even light fixtures automatically convey.  Ask…and negotiate.
We will address other regularly received questions, of both a real estate and non-real estate nature, in future articles.  Until then, keep the questions coming, as it is truly the only way to learn.

Like Our Articles?
Then make sure to check out our Bookstore... we have titles packed full of premium offshore intel. Instant Download - Print off for your private library before the government demands we take these down!