How One Simple Restaurant Made a Foreign City Feel Like Home
After two long-haul flights and perhaps a few too many complimentary glasses of airplane wine, seven jet-lagged friends touched down to a warm August day in Florence, Italy. The oval shaped window displayed hills of hunter green, exquisitely lit by the summer rays; and the reality quickly hit that we were now, quite literally, under the Tuscan sun. As our taxis pulled up to a large green door, we became acquainted with the old building that would become our home for the next four months. Located in the center of Florence, our apartment was surrounded by a combination of aggressive leather vendors, eager tour guides, and ancient palaces that would soon become routine sightings of our everyday lives. For now, they contributed to the many factors that overwhelmed us about beginning the third year of our college careers in an entirely new setting. We were no longer able to show up at the dining hall and be greeted with an array of food to chose from. Nor were we able call our favorite cab driver to fetch us from outside our dorms and take us to the bars. We were on our own, with no international cell-phone plans, and we would just have to figure it out.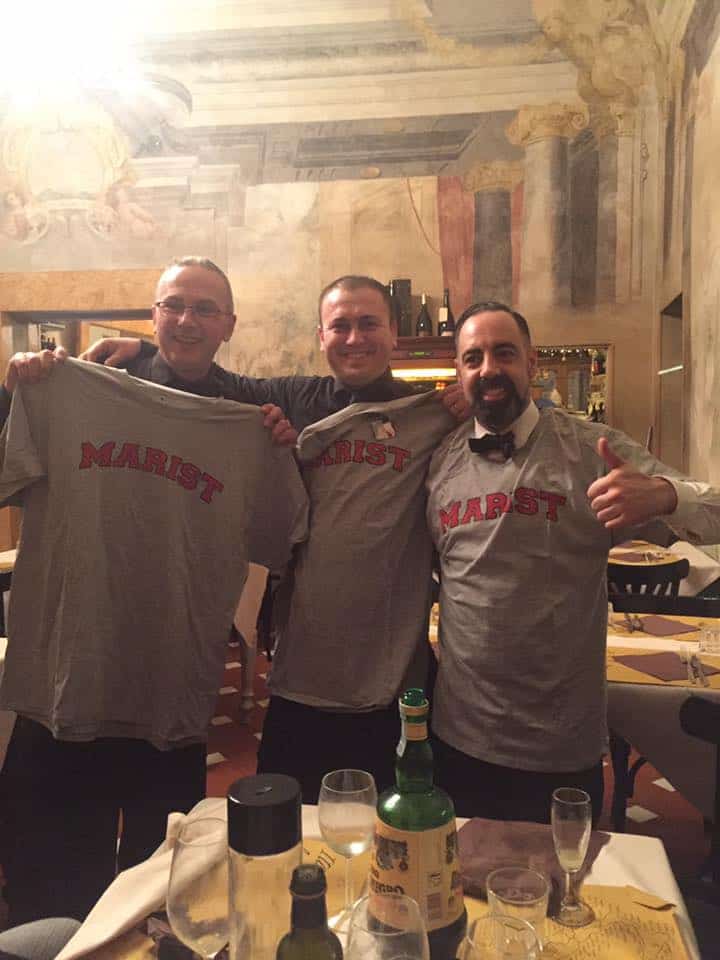 Our first few hours were spent roaming the entire city of Florence, or at least what we thought to be the entire city. We later came to realize that we had only managed to walk about a one-mile radius, taking every single side street and alleyway that presented itself to us as an option until it was dinner time. Our lack of cellular service and not-yet-existent knowledge of reliable Wi-Fi locations prevented us from turning to the dependable Google to answer the pressing question: where should we eat? So we were left to fend for ourselves – and as we attempted to find our way back home from the remote San Lorenzo, an area of the city that in reality is maybe five minutes from our apartment, we came across "Trattoria Il Porcospino." Vibrant flowers decorated the outside seating area where local Italian families sipped on their glasses of Chianti and dined together. This would do. Our dishes arrived quickly, my seafood pasta generously scattered with fresh clams, mussels, and shrimp, followed by a friendly reminder that I "better finish all of it." This voice, which sounded strangely American, belonged to Franco, the restaurant's manager, a man who would eventually become one of our most difficult goodbyes. He is originally from Italy, but has family in the U.S. and learned English throughout his many visits, allowing him to eloquently express his opinions whenever we would ask him which country to visit next weekend and why. As we devoured the first of many meals at this restaurant, we were also introduced to a flamboyant waiter who danced and made funny faces in the windows when he thought Franco wasn't looking, and another quieter waiter who was always first to notice and replace a fallen napkin or fork. This team of three men who balance each other out perfectly, one timid, the other outrageously extroverted, and their boss lying somewhere in between, do a flawless job at running the restaurant with a staff of only three.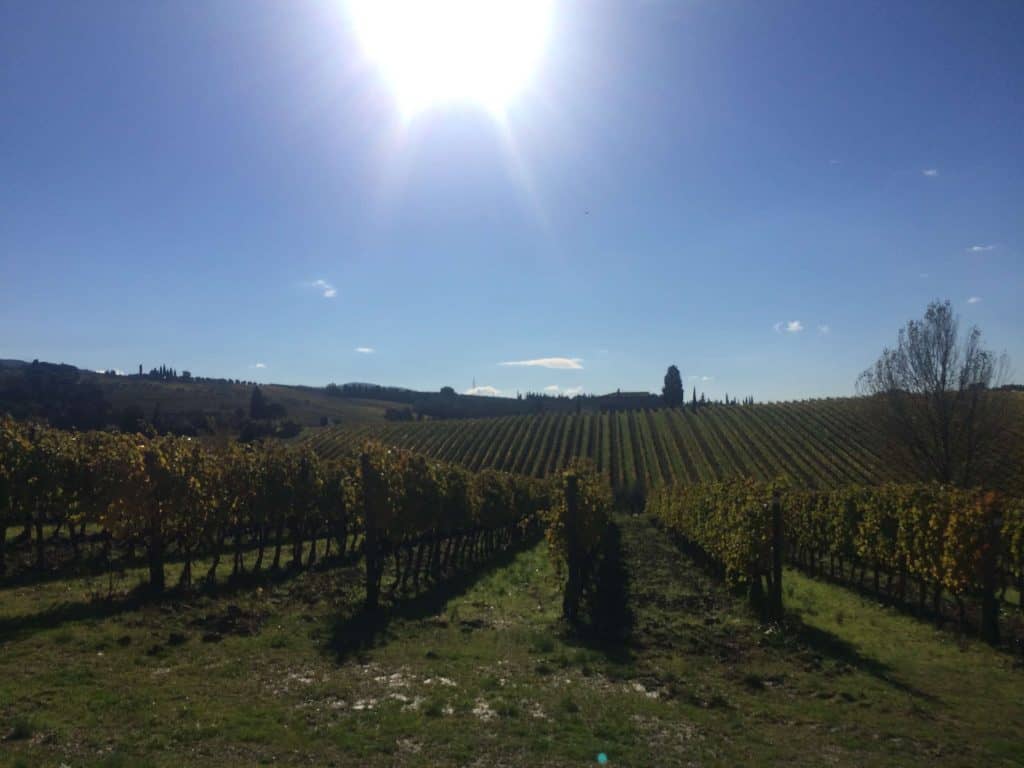 "Il Porcospino" became our go-to spot for birthdays, family visits, and even just for when we got bored with cooking dinner at home. I found myself walking to class and waving to these people who had so quickly become family along the way. More importantly, the restaurant and its staff transformed our time in Florence from a simple study abroad experience, to a city that we would end up calling home. And so on our final night abroad we returned to this safe place and dined with the people who became so important to us over the course of those short four months.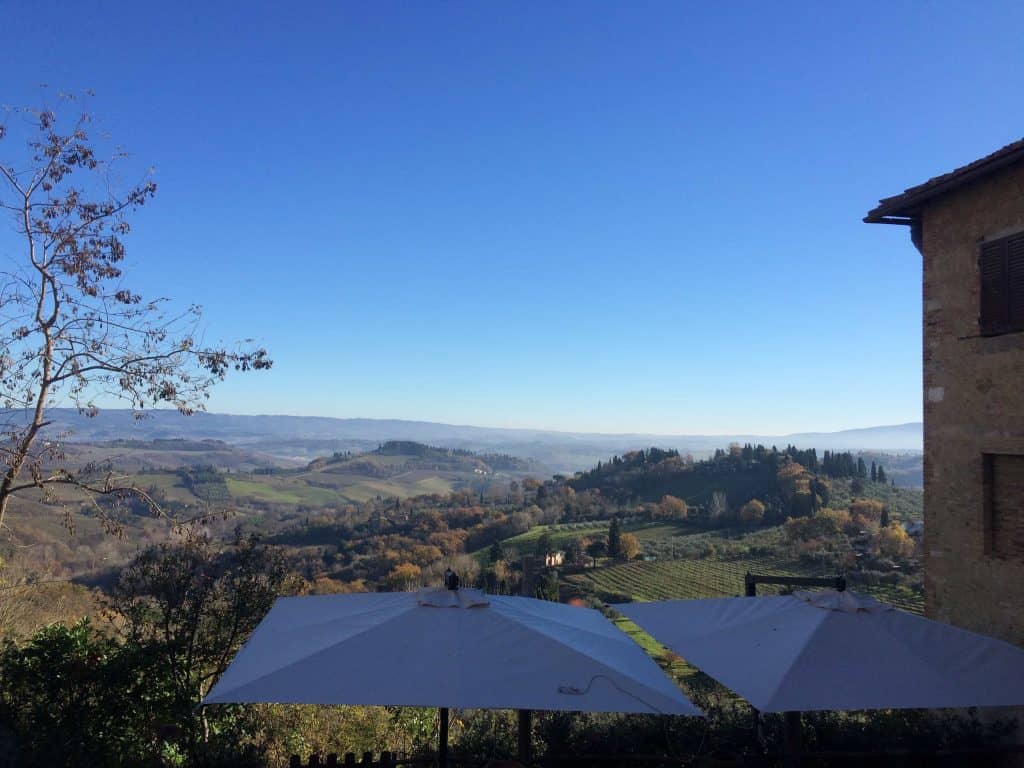 Like Our Articles?
Then make sure to check out our Bookstore... we have titles packed full of premium offshore intel. Instant Download - Print off for your private library before the government demands we take these down!