It was a hot evening and the sun was beginning to set, bathing the homes and golf course at Gran Pacifica in a calming, golden hue. A few days after settling into our guesthouse in Nicaragua, my husband and I wandered the brick sidewalks through different neighbourhoods. One small, unassuming house stopped us in our tracks.
A "For Sale" sign stood at attention in the front yard. The house needed some work. The wading pool out front was empty. A beer can sat on the small, round wooden table on the front porch. Walking up the sidewalk and into the front yard, a quiet jazz tune played from inside, piquing my curiosity. The pleasant music was unexpected as the house looked vacant. Was someone inside working? Maybe they were fixing it up in preparation to sell? The front door was also open.
"Hello?" A female voice called out to us from inside. An elderly lady came to the door. "You're Canadian." She stated confidently. The red maple leaf on my black t-shirt was a dead giveaway. "I'm from Toronto. What brings you to my door?"
"The for-sale sign." I motioned to the sign gracing her front lawn.
"Sit down. I'll be right out." Obliged, we took a seat at the wooden table with the beer can as company. A slight breeze helped to cool our bodies in the heat of the evening.
Out she came pushing a walker with a seat on wheels. Her warm, friendly, beautiful smile radiating with excitement at having new visitors. We were about to meet one of the most enigmatic personalities residing at Gran Pacifica.
Nicaragua has been our new friend's home for 16 years, with this house being her domicile for eight years. She and her husband had not lived in Canada for quite some time. They were sick of Canada and what was going on in the country. "The pension is crap, and the government only wants to take." Her words were slightly more colourful.
She was born in Africa and has lived in Africa, Europe, and India. Nicaragua was where she and her dearly departed husband decided to retire. "There is nothing for me in Canada anymore." It was a sadly stated, truthful fact.
Her love for travel and experiencing the world poured out in a conversation diverting us from the for-sale sign and into discovering what the country of Nicaragua had to offer.
"Travel around Nicaragua. The country is gorgeous. Don't be flashy. Carry a flashlight and that fanny pack of yours, and you'll be fine. I am here for any questions you have about Nicaragua. I don't want to deter you from experiencing the country. I am here to enhance your experience."
We bid our new friend adieu as we went about our walk, heading back to our house.
"Do come back and visit. I will have some beers chilling for you in the fridge." Sprightly conversations were enjoyed with our Canadian expat friend over our six weeks at Gran Pacifica.
FREE GUIDE! Get Essential Information on Protecting Your Assets
18 STEPS TO IMPLEMENTING YOUR PLAN B
Would there ever be enough time to gain all her knowledge on moving to Nicaragua? There never seems to be enough time. We only have the amount of time gifted to us.
Do you want to live in Nicaragua and meet like-minded people? There is hope! Use your time wisely and speak to our experts on earning citizenship by investment today!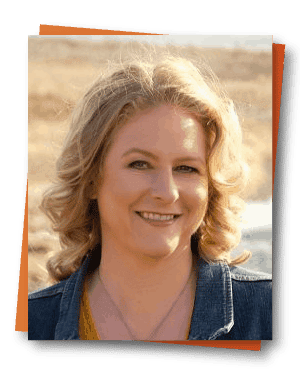 Charlotte Tweed is an adventurous soul with a goal to take you on a journey where you don't just visit—you live it. Graduating with a Travel and Tourism Honours diploma, Charlotte began her expat journey on June 15, 2021. After travelling through multiple countries, Charlotte now calls Mexico home. Reading, writing, and researching the best expat destinations in the world are how she fills her days. As a published author, her mission is to transform your life with expat travel—one destination, one adventure, one story at a time.


Like Our Articles?
Then make sure to check out our Bookstore... we have titles packed full of premium offshore intel. Instant Download - Print off for your private library before the government demands we take these down!