Crisis = Opportunity
For Every Realtor in the US and Canada.
Yes. Every Realtor.
If you are 100% focused on your hometown business only, you can still serve your client base exploring property overseas.   This report below highlights a crisis for agents focused on global properties, but it also highlights opportunities for domestic Realtors.   Take 3 minutes and read through the article. You will be glad that you did.
The new global report by the National Association of Realtors (NAR) is out with some alarming news.
Purchases of real estate by foreign buyers in the US are down 36%, falling from $121 billion last year to $78 billion right now. << Access the full report here .>> This is a tough reality for Realtors who work exclusively in this space.
Now $78 billion is still a lot of money and 183,000 transactions last year is quite a large number. But the recent trend is down with total volume now less than 2014 levels. There are many factors contributing to this with the three biggies are:
Lower home inventory levels in the US.
The strength of the US dollar worldwide, making properties even more expensive for many foreign buyers.
Policies at home and policies abroad that restrict the transactions.
Will these factors change? Of course. Everything changes all the time. But when? In our favor? Or will it get worse? The future is impossible to predict. Sadly, waiting for buyers to come to the US is reactive sales. And when buyers show up, business suffers.
Making It Work For Every Realtor
Isn't a better option to take control rather than letting the winds of change blow the ship around? All Realtors have options and means to seize the rudder and take proactive control of sales. There are tools, resources, and means available to every Realtor who want to actively grow their business and generate new revenue streams. This is true for every Realtor in the US and Canada who has more than ten clients. Here's the data.
7% of Realtors said they had clients looking for property overseas, but only 3% of Realtors said that they could help them according to the new NAR Report. Why is that? What were the other 4% lacking? Most likely, the right tools.
But these resources do exist. And in many cases, they are simple, easy, and free to use while generating new revenue streams for Realtors. This powerful new area of growth is in the Outbound Global space. And it's wide open to every Realtor who wants to jump in.
Studies show that 10% of the US population, and a much higher percentage of Canadians, are considering property overseas. These 1-in-10 former clients and prospects need the same kind of professional guidance we deliver domestically. Except that this need is much, much greater overseas.
Excellent tools and resources exist to help you help them. Realtors can and do bring value to this outbound transaction. But only when we can:
Recognize that we do know these folks. We just don't know that we know them.
Identify this 10% of our network who are considering property overseas.
Give them the tools they need to make better, wiser and more informed decisions.
Many clients going overseas simply don't know what they don't know about an international transaction. Helping those who are buying property overseas, arming them with the right questions to ask, providing critical resources, and establishing professional connections for them is a way to cultivate new fees while serving an important need in the industry.
For links to research data, survey material, resources, and an introduction to simple, easy to use, and free Outbound Global Tool Kit, Contact me here.
Michael K. Cobb is CEO of ECI Development, a Latin American Developer of Residential Resort Communities. Michael is a former Director for the National Association of Realtors who currently speaks and writes about the important need for Realtors to serve their outbound property buyers. He can be reached at: Mcobb@ecidevelopment.com
Click here to read the full report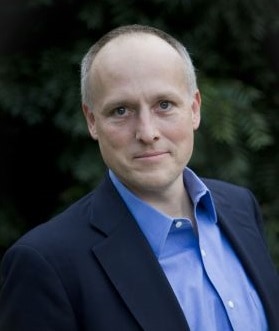 Michael K. Cobb is the CEO and co-founder of ECI Developments which has properties throughout Latin America. He speaks all over the world on international real estate and is a board member of the National Association of Realtors.


Like Our Articles?
Then make sure to check out our Bookstore... we have titles packed full of premium offshore intel. Instant Download - Print off for your private library before the government demands we take these down!