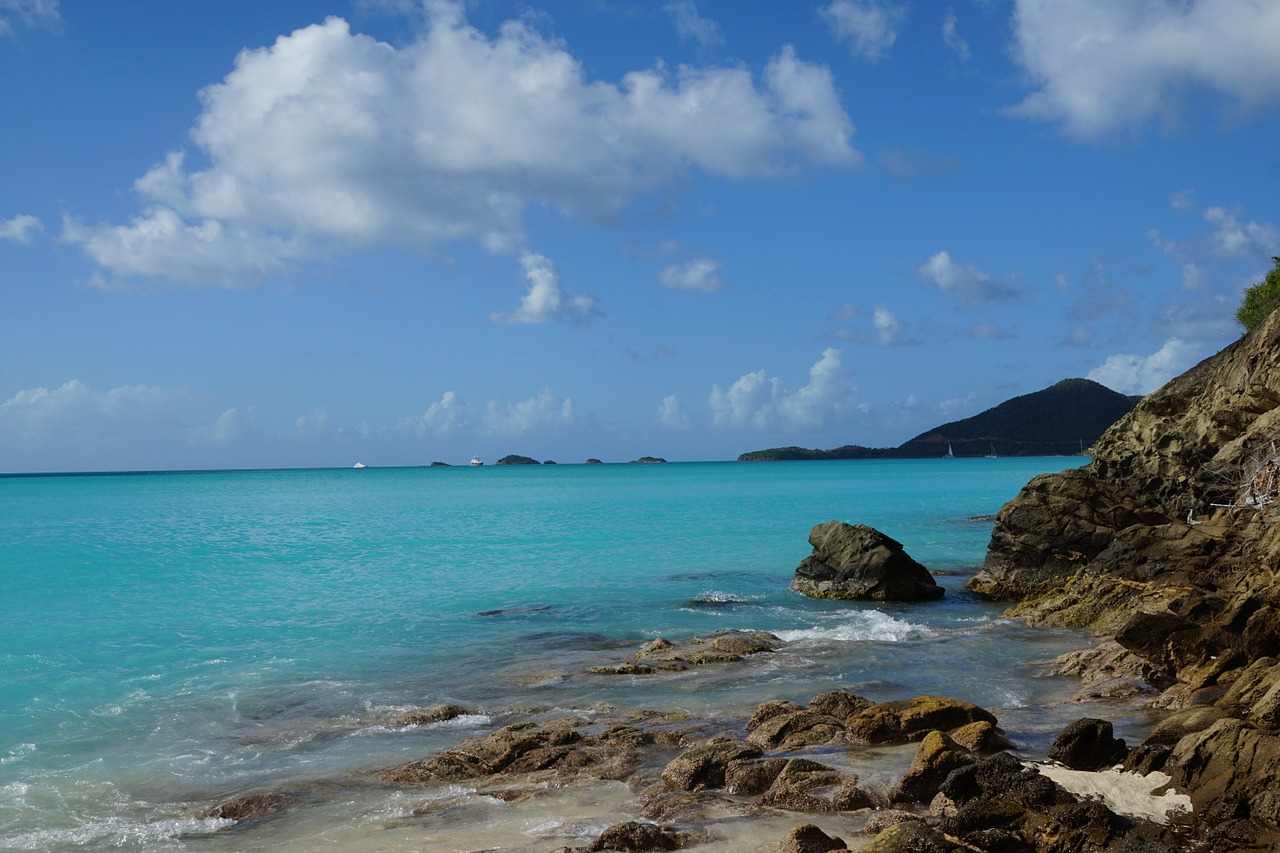 Known as the most beautiful country in the world, and as the "Land of 365 Beaches," Antigua and Barbuda can be described as magical by those who've had the pleasure of visiting. With this country's unforgettable beaches and wealth of outdoor activities in a mostly untouched natural setting, it's no wonder it is such a popular tourism destination. Then again, why not decide to stay and live abroad and start a new life in Antigua?
History
The earliest settlements in Antigua and Barbuda date back to 2900 BC. The first people to settle the island were the Amerindians, also referred to as the "Archaic People," or by some in Antigua as the Siboney. Thereafter, the Saladoid people migrated their way over from Venezuela, bringing with them agricultural knowledge and ceramics. They were replaced later by the Arawak people around 1200 AD, who were then replaced in 1500 by Island Caribs.
The first tribe to begin introducing and raising some of Antigua's most important crops at the time were the Arawaks, who canoed over from Venezuela. They were known to have brought over the Antiguan black pineapple and also cultivated corn, sweet potatoes, chiles, guava, tobacco, and cotton.
The English successfully took the islands over in 1632. With them, they brought tobacco, indigo, ginger, and sugarcane crops. Sugarcane became the nation's largest and most prosperous crop. Antigua and Barbuda gained its independence in 1981, but it is still part of the Commonwealth of Nations and recognizes the British monarchy and Queen Elizabeth II as its queen.
Culture
The country had a large slave population in the times before the British emancipated them in 1834. The mix of cultures on the island helped it to develop a unique culture of its own, mixing European and African living and cooking styles. Much of today's food has a Creole influence, with some of the most popular dishes being rice pudding, salt fish and eggplant, and bull foot soup.
The family culture is also a mix of both African and Western traditions. Gender roles are similar to those of the West, while marriage is still carried out in the African fashion as a process occurring over many years, with cohabitation generally happening beforehand. Those who choose to visit and relocate from Western nations will find that the familial lifestyle is likely similar to the culture with which they are already familiar.
The most popular art forms in Antigua and Barbuda are those of street theater, stage theater, African calypso music, and music played with steel drums. Many of the songs performed tell stories, sometimes comedies and sometimes tragedies. Some are even of a religious nature, but all are considered an important part of Antigua's artistic culture.
Residency
For expats looking to live abroad in Antigua and Barbuda, there is a very influential citizen by investment program (CIP). While this is the most popular means of gaining residency, there are a few other options as well:
Tourist Visa – this visa will be needed upon entry to the country, but if you choose to reside there long-term, you'll be glad to know that this visa is valid for a six-month stay.

Permanent Residency – Permanent residency can be gained if you maintain a permanent residence and address in Antigua and/or Barbuda. You must also purchase or lease property in Antigua, pay an annual levy of at least $20,000 USD per year, and reside in the country for at least 30 days per year.

Residency Permit – Once you've lived in the country under the permanent residency program mentioned above for four years, you can apply for a residency status that will no longer require payment of the levy.

Cost of Living
Antigua and Barbuda is not known for being a cheap place to live. Most items, especially food items, are imported to the islands. The appeal of living here is in its natural beauty and beaches. High net worth individuals are encouraged to relocate, but the price breakdown isn't likely to be much better than prices in Europe or North America:
A three-bedroom apartment in St. John's can cost about $1,000 USD per month.

Dinner for two at a mid-level restaurant can cost about $20 USD

A week's worth of groceries for a family of 2-3 can cost around $50. Produce is more expensive than in other countries, since most of it must be imported – so sticking with local items will help lower this cost.
Landscape and Climate
Antigua's biggest selling point is its near-perfect climate. This country sees warm, dry weather throughout the year with little variance. Residents can usually dress for a tropical climate all year round.
Antigua and Barbuda are actually part of a chain of islands which are volcanic in origin, and those who enjoy sailing and exploring would love visiting these other island areas. The coastline, made up of untouched white sand beaches, is also home to many coves and harbors that used to be volcanic craters. The capital city of St. John's rests in Antigua, and that's where most of the country's population resides. Barbuda is mostly uninhabited, but it is known for being a haven for exotic birds and other wild animals – a great place for hiking and bird watching. Barbuda's five-mile beach is said to be the most beautiful beach in the world.
This country offers a wealth of aquatic activities and opportunities for exploring nature in a landscape untouched by heavy development. Those who choose to reside there usually do so with hopes of spending their new life sailing, snorkeling, diving, exploring, and hiking on a regular basis.
Although prices are not known to be cheap, life abroad in Antigua can still be affordable for those who feel strongly about living there. It's a popular tax haven and offers appealing incentives for those looking to start over somewhere new – especially those who wish to invest in the country.
Want more information about Antigua? Click below: