Residency Options by Country
Living, working, and studying abroad can be a life-changing experience. Engaging in a new culture, learning a new language, trying new foods, and seeing what a new country has to offer can open up so many possibilities. Unfortunately, one cannot just pack a bag, book a flight, and head abroad and decide to live there. There are many legal and financial steps that may need to take place to live abroad.
Depending on how long you plan on staying, and what you will be doing while you are there, there are different obligations you will need to adhere to.
Below, you will find that each country has a different set of rules. Some offer easy immigration laws that are fairly inexpensive. Others require hefty investment and strict time commitments for residency and citizenship. Many of these countries also have attractive programs for those looking to retire overseas.
Antigua- Permanent residency can be achieved by maintaining a permanent residence and address in Antigua or Barbuda by purchasing or leasing property in the country. Residents must stay in-country at least 30 days out of the year. After four years of this, you can apply for residency status.
Argentina- If you wish to stay abroad in Argentina for more than 30 days at a time, you will need to apply for a visa of temporary residence. In order to apply for permanent residency, the applicant must have been a temporary resident in Argentina for at least two years.  After two years of permanent residency, you can apply for citizenship.
Australia- Generally, people looking to relocate to Australia need to apply for either a Permanent Entry Visa, Temporary Entry Visa, or a Work Visa. To receive a Permanent Entry Visa in Australia, you'll need to apply under "Skilled Migrant" or "Business Migrant." The Temporary Entry Visa program allows for foreign nationals to live abroad and work in Australia under certain, symbiotic conditions, valid for the duration of the job for which it was approved. The Australian Work Visa grants limited and part-time working rights for travelers on recreational trips to Australia to supplement their travel budget, ideally injecting that extra money back into the national economy.
Austria- There are a few different kinds of residency visas, depending on your reason for visiting Austria: Very Highly Skilled Permit, The Self-Employed Key Workers Permit, Long-Term Resident EU, Settlement Permit without Gainful Employment, and Family Reunification. There are also residency by investment options in Austria to expedite visa and citizenship timelines.
Belize- Those looking to qualify for permanent residency must spend a little under a year in the country prior to applying. To do this, you must endure entering the country on a tourist visa and renew it every 30 days until you reach 50 weeks. During that year, you cannot leave the country for more than 14 consecutive days. Citizenship can be obtained after holding permanent Belizean residency for 5 years.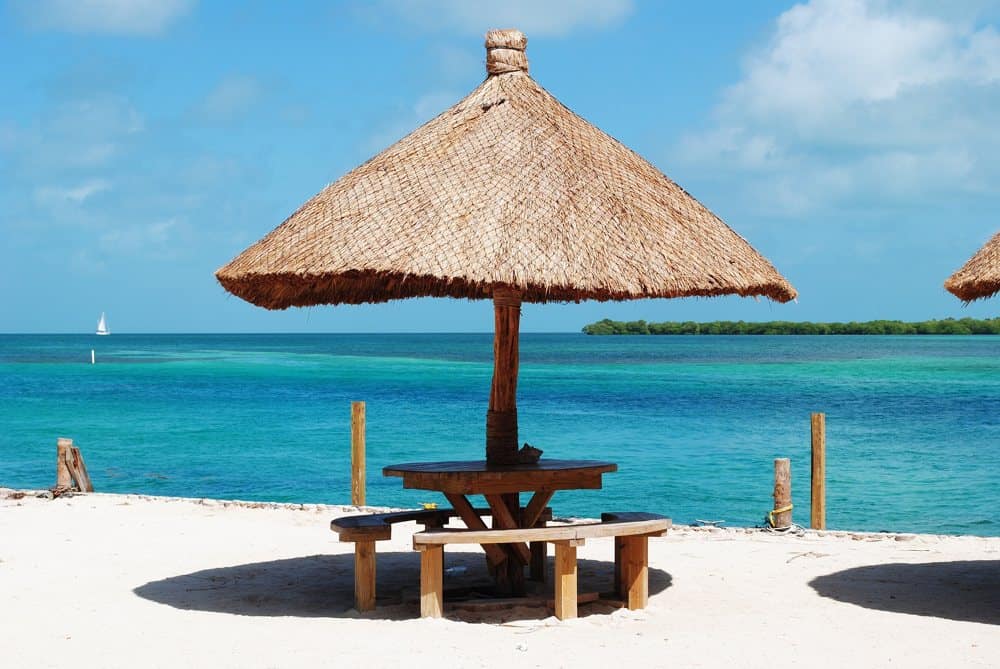 Brazil- To qualify for permanent residency in Brazil, you can either join an immediate family member who is a Brazilian citizen/permanent resident or apply as a retiree, director of religious or charity organizations, investor, director of companies transferred from abroad, or those with exceptional abilities in technology and/or academia that have a job offer.
Bulgaria- Long-term residence permits are issued for one year for non-EU citizens and can be renewed. As a non-EU citizen looking to obtain long-term residence, you must submit your application in your home country to the Bulgarian consular representative. After five consecutive years of long-term residence, you can apply for permanent residence abroad in Bulgaria. This earns you the same rights as a Bulgarian citizen, other than the right to vote.
Chile- In Chile, you only need to be a short-term/temporary resident for one full year in order to gain permanent residency status. Once permanent residency in Chile is gained, you cannot leave the country for more than one year without losing your permanent residency.
Colombia- There are seventeen types of residency visas offered by Colombia, including the pension visa, investment visa, and annuity visa. Permanent residency can be gained after living in the country for five or more years.
Costa Rica- You can apply for permanent residency after three years of living abroad in the country under any of the temporary residency options. Permanent residency can also be granted to those who are first-degree relatives of a Costa Rican citizen. After living in the country for an accumulated seven years with residency, you can apply for citizenship.
Croatia- In order to apply for permanent residency in Croatia, you must have lived in the country for five years. You'll need a valid passport, proof of permanent income, health insurance, social security, and a basic knowledge of the Croatian language in order to be approved. After five years of permanent residency, you can apply for citizenship. You'll be required to know the Croatian language and relinquish any other passports, as Croatia does not allow dual citizenship.
Cyprus- The country offers a Golden Visa program for foreigners to invest abroad in Cyprus and receive permanent residency for themselves and their family. In order to qualify, a €300,000 investment must be made into a new property (or a maximum of two properties equaling €300,000) in Cyprus. What's so remarkable about this residency through investment in Cyprus is that the permanent residence status is granted in two months and covers the applicant's family. This means the parents of the applicant, the parents of the applicant's spouse, and any child dependents up to 25 years of age will also receive permanent residency abroad in Cyprus.
Dominica- In order to gain permanent residency in Dominica, you must have renewed your one-year temporary residency permit annually for five years. In order to qualify for full citizenship abroad in Dominica, you must participate in the citizenship by investment program.
Dominican Republic- When qualifying for any of these three visa types in the Dominican Republic – pensionado, rentista, or investor – you automatically gain permanent residency. It then takes seven years as a permanent resident to become a citizen.
Dubai- Dubi does not permit permanent residency or citizenship to foreigners. To stay beyond the 30 or 90-day tourist visa (depending on what country you're coming from), you'll likely need to apply for a work visa through an employer or an investment visa, which grants 3-year renewable residency without seeking employment in the country.
Ecuador- Ecuador has a number of residency visa options that grant you permanent residency, including a pensioner program residency through investment and professional visas. To gain citizenship, you must live in Ecuador with residency for three years and complete the process of citizenship. The whole process can take from 6 to 12 months and includes paperwork with written and oral tests.
Egypt- If you would like to stay in Egypt beyond the 30-day tourist visa, you'll need to apply for a student, work, or non-working temporary residence permit. After 10 years, with proof of sustainable funds, expats can obtain Egyptian citizenship. Egypt allows dual citizenship, so you won't have to give up any passports in the process.
France- France offers many different pathways to temporary residence (whether student, employee, or self-employed). You can apply for permanent residency after living abroad in France for 5 years. You can also qualify for French citizenship through naturalization at this point, which grants you the right to vote. For this, you will have to take a language test and prove that you have integrated well into French society.
Germany- Regardless of whether you're looking to work, retire, or study while living abroad in Germany, you'll need to apply for the standard German residence permit (which will then be detailed to show your reason for being in the country, such as working or studying). This document is valid for one year and can be renewed as long as your reason for being in Germany (employment, schooling, etc.) is still valid. After five years of annually renewing your residence permit, you can apply for permanent residency.
Great Britain- While the UK doesn't offer a specific retirement visa, it does have many options for expats who are looking to work, study, or invest in the country. For high net worth individuals, time to permanent residency can be reduced through investment to 3 or 2 years (for £5 million or £10 million, respectively).
Greece- Greece's main draw for expats (besides the weather and culture) is the Golden Visa that the country offers. Similar to those of Portugal and Spain (though many would say Greece's is the best value), Greece's Golden Visa program awards fast-tracked residency in the country in exchange for financial investment. With the Golden Visa, investors (€250,000 minimum investment into real estate) receive a 5-year residency permit to live abroad in the country. The permit is renewable continuously for 5-year increments, so long as the investment requirements are still met.
Italy- After your 90-day tourist visa expires, you'll need a different form of documentation to stay in Italy. A work permit can be obtained by your prospective employer when you apply for the visa. Your employer must prove that you are filling a position that can't be filled by a local. The Visto per Residenza Selettiva o Dimora is the visa for foreigners who can afford to live overseas in Italy without having to work. It is usually for retired expats who can collect income from a pension plan.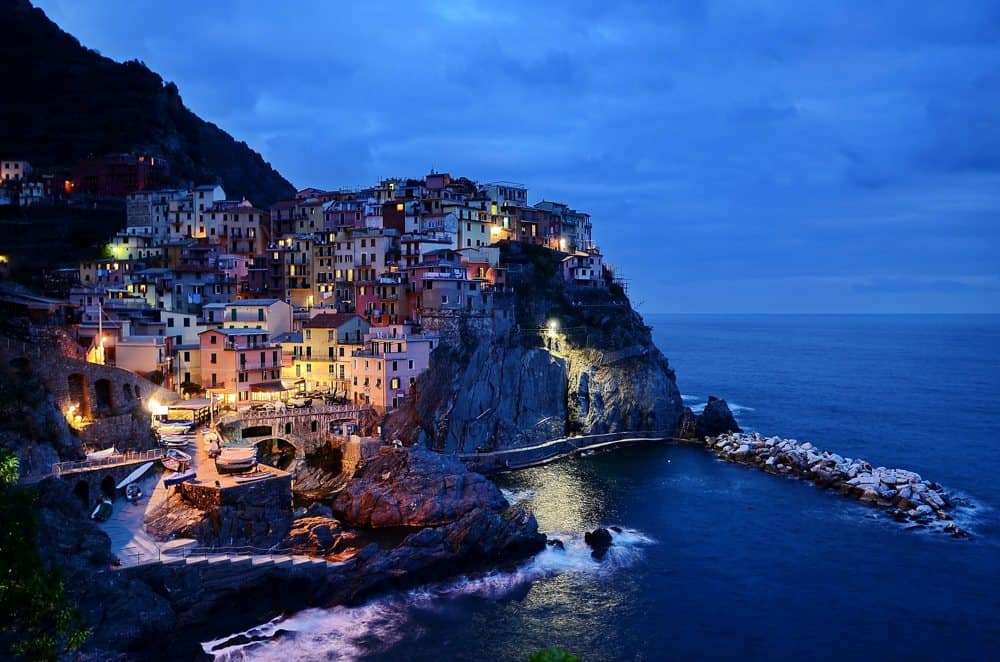 Japan- Those who wish to reside long-term in Japan can apply for a long-stay visa, granted for those with approved reasons and who do not intend to work full-time in the country. Anyone who is looking for a full-time job, and/or would like to work towards attaining Japanese permanent residency, should apply for a standard work visa.
Malaysia- If you'd like to work abroad in Malaysia, you'll have to obtain an Employment Pass. The Employment Pass is applied for in conjunction with your new Malaysian employer, so you will need an employment contract and letter from your employer signing off on the permit. Permanent Residency in Malaysia can be obtained after fulfilling a certain time requirement depending on your approved reasons for being in the country. You will also need to show some language proficiency and pass a physical exam.
Malta- While Malta is prized for its natural beauty, the country's investment visa program is the biggest draw for expats. To qualify for the Malta investment visa, potential expats will need to make a monetary contribution to the government of €30,000 (plus €5,500 for processing). You will need to be at least 18 years old, be able to prove an annual income of €100,000 from outside of Malta (or €500,000 in capital), and must have a clean criminal record. This permit allows you and your family (spouse and child dependents) to live in Malta and travel freely throughout the European Union, the European Economic Area, and Switzerland with a single investment.
Mexico- Non-Immigrant Visas are issued to people who are visiting Mexico for a specific purpose with the intention of leaving the country once that purpose has been fulfilled. Immigrant Visas are for those who intend to remain in Mexico on a long-term or permanent basis – for example, if you plan on living in Mexico, retiring, or working in the country.
Morocco- There are 8 types of temporary residency categories in Morocco: British wife of Moroccan husband/British husband with Moroccan wife, Employment contract, cooperating military/civilian cooperation, student, shareholder company, retired, without profession, or contractual. Each approved category has its own time frame of validity. After renewing your residency enough times, you will receive permanent residency. This allows you nearly all the freedoms of Moroccan citizens.
Nicaragua- There are 3 different categories of residency programs that foreigners can apply for in Nicaragua. These are pensionado (the most popular), rentista, and investor.
Panama- The Professional Residence Permit is offered to those looking to live and work abroad in Panama for two years before renewal. The country's Pensionado Program is attractive for those looking to retire abroad, offering a permanent residency card along with many other retirement perks.
Peru- Once you have maintained your chosen visa status for a minimum of three years, you will qualify for a permanent residency visa. This eliminates the in-country time commitments and allows you to travel freely. This permanent residency is valid for five years, after which it can be renewed for an additional five years or you can apply for Peruvian citizenship.
Philippines- Those who wish to stay in the Philippines beyond their tourist visa cutoff date can apply for a Long Stay Visa. This adds an additional 6 months of residency for touristic endeavors, renewable for up to 16 months. Beyond that, most expats will need to apply for a Non-Immigration Visa. This is the kind of visa you will apply for if you're looking to work or study abroad in the Philippines. It is valid as long as the conditions under which you were approved (employment, education) are still met.
Portugal- Perhaps the easiest country in Europe to gain permanent residency in, Portugal is a paradise for those looking to move abroad and eventually gain a second passport. Once you have renewed your residency permit for a total of five years, you will receive Permanent Portuguese Residency (and citizenship after an additional year). If you do have the means and want to make a significant investment into the Portuguese economy, however, your path to residency and eventual citizenship will be even easier. With Portugal's famed Golden Visa Program, investors need only purchase a property (usually in the 350k-500k euro range) or start a company and employ ten Portuguese citizens to qualify.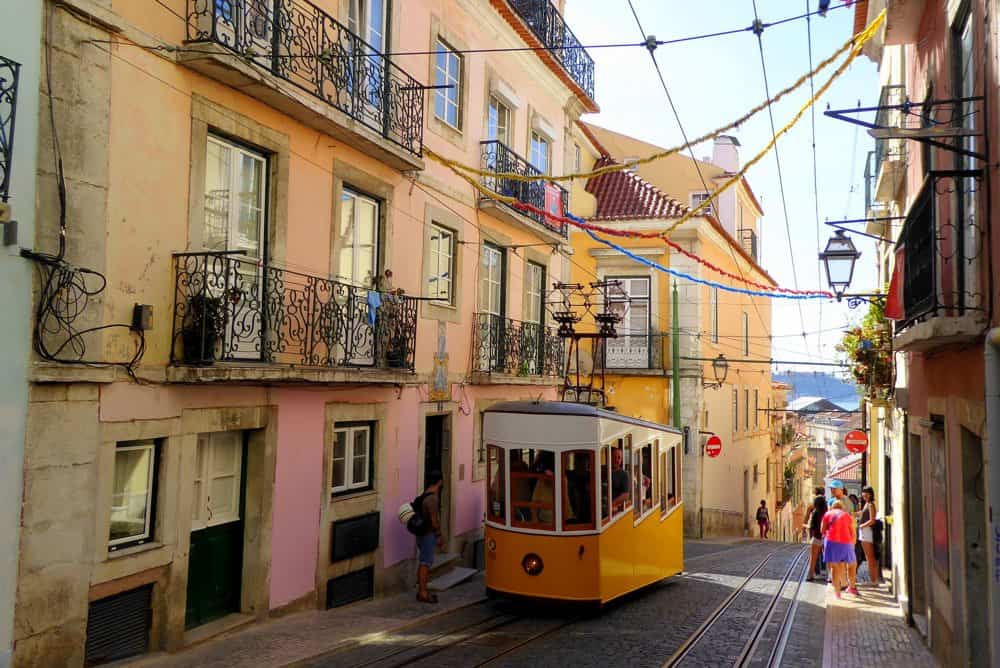 Singapore- Expats can gain permanent residency in Singapore either through employment or investment. If the Employment Pass route is your preferred method of obtaining permanent residence in Singapore, you will have to meet a few requirements. You will have to prove that you are currently living (and have been for one year) and working in Singapore, and you will also have to show six months of pay stubs to validate that you have maintained your job for this minimum amount of time. Investment can help you expedite permanent residency, by investment a minimum of $2.5 million SGD ($1.8 million USD) in a new business or expansion of an existing business in Singapore, or a minimum of $2.5 SGD ($1.8 million USD) in a Global Investor Programme-approved fund. Applicants are given 6 months to complete their investment from time of permit approval.
Spain- There are a few different types of long-stay visas in Spain, including one for retirement, working, studying, or investing. Each one has different application forms and slightly altered requirements/benefits. After five years of temporary residency, you can apply for permanent residency (eliminates requirements to stay in the country, gives you every right as a Spanish citizen), and after five more years of that, you will qualify for Spanish citizenship. Similarly to Portugal and Greece, Spain offers a Golden Visa program for investors, which allows an expat to start a business or make an investment into the country, with a minimum value of €500,000 in return for fast-tracked and preferential residency.
St. Kitts and Nevis- If you're not seeking citizenship, you can travel to St. Kitts and Nevis from most countries without a visa and stay for up to 90 days. There is not, however, a residency abroad program outside of the citizenship-by-investment program.
St. Lucia- Through an application process at the Ministry of Labour in St. Lucia, those who have extended their temporary residency for a minimum of two years can apply for permanent residency in the country. Foreign residents in the country can qualify for citizenship after living seven years on the island.
Thailand- While permanent residency in Thailand is difficult to achieve, Thailand does offer a few visa options that can gain you quite a few perks: The 90-Day Non-Immigrant Visa, Retirement Visa (valid for one year and allows regular renewals), Business Visa (granted to those who wish to either work in Thailand or start a business in Thailand), and the Marriage Visa (specifically for those who have spouses who are Thai nationals).
Uruguay- There are two residency options for Uruguay: a permanent residency and a temporary residency. You'd have to apply for either type in person at the Dirección Nacional de Migración in Montevideo. Permanent residency can only be granted in Uruguay to those who live in the country. Once this residency is granted, Uruguayan residents are allowed to enter and leave the country as they wish with no restrictions. Once you've achieved permanent residency status, you can apply for citizenship, which can take from 3 to 5 years.
Vanuatu- Permanent residency options are available in Vanuatu, including retiree and investor residency programs. Although citizenship is typically applied for after 10 years of residence, in early 2017, the government introduced new methods for investors to obtain quicker citizenship and a Vanuatu passport.
Vietnam- Most people will obtain temporary residence in Vietnam with either the work, student, or professional visas. Each one is valid for one year and are renewable continuously. For permanent residency, you will need to qualify under the following categories: person with distinguished services contributing to the work of building and protecting the Vietnamese Fatherland; spouse, child, or parent of a Vietnamese citizen residing in Vietnam; fighting for the freedom and independence of the Vietnamese race, socialism, democracy, peace, and science.
Moving abroad can be a great experience, but it can also prove to be a lot of work. Whether you are planning on living, working, retiring, or investing overseas, Escape Artist can help you every step of the way. Our experts are prepared to guide you to your new home.
Want more information about living abroad? Contact us below: