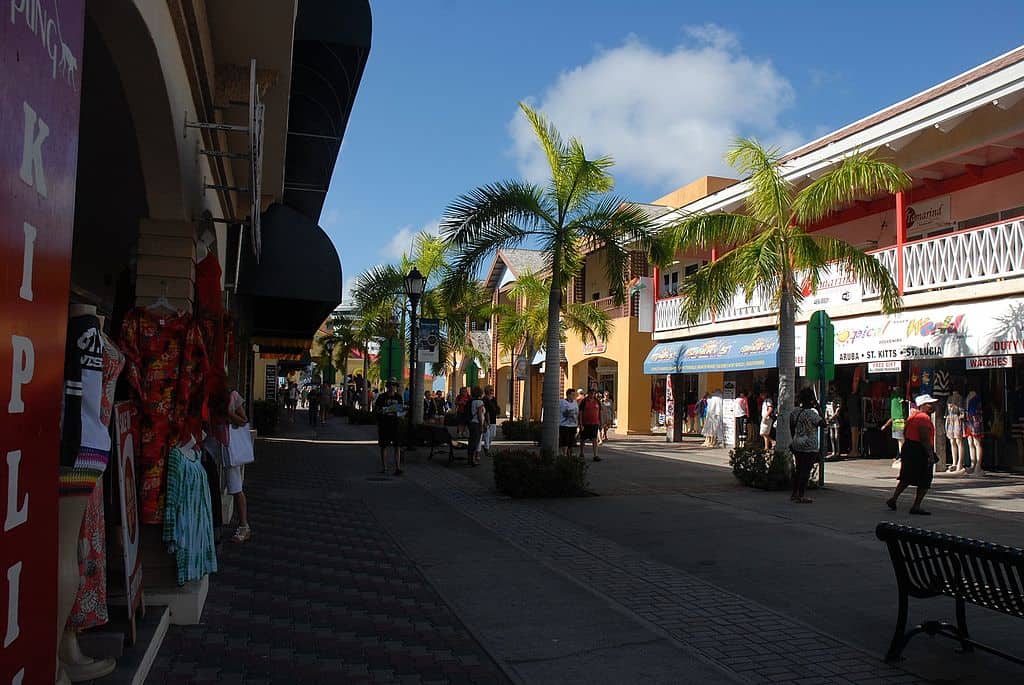 St. Kitts and Nevis are peaceful little islands in the Caribbean that offer a quiet beach paradise to those looking for a change of pace when moving abroad. This country has the oldest and one of the most affordable citizenship by investment programs in the world, and it attracts high earning expats who can make sizeable contributions to the economy in exchange for some pretty great perks.
History
These islands were discovered by Christopher Columbus in 1493 when he was exploring South America. They had Native American populations settled on them at the time. The country was colonized by the English under Sir Thomas Warner in 1623, and that's when sugar production began.
The French made an effort to colonize St. Kitts, taking over a portion of it from the British momentarily, but the island in its entirety was given back to the British through the Treaty of Versailles in 1783. A similar scenario happened later on Nevis, but in the end the British won them both. In 1816, the islands, along with Anguilla and the British Virgin Islands, were administered as a single colony and became a part of the Leeward Islands Federation. After some rebellion with Anguilla choosing to secede and gain its independence, St. Kitts and Nevis achieved its own independence in September of 1983. It chose to remain a constitutional monarchy under Queen Elizabeth II.
The St. Kitts-Nevis Labour Party (SKNLP) was in power from 1967 to 1980, when the People's Action Movement (PAM) candidate, Dr. Kennedy Alphonse Simmonds, became Prime Minister. SKNLP came back into power 15 years later, and has remained in power ever since. In general, the history of St. Kitts and Nevis is made up mostly of British conquest and sugarcane farming, and for the most part has been peaceful.
Culture
With such a heavily British history, it only makes sense that British tradition plays a big role in the overall culture of the country. There is also a heavy West African influence, with many of the members of the current population being of African descent dating back to colonial times.
The festive and vibrant Caribbean feel that we've come to know from most of the countries in that geographical region is also present at St. Kitts and Nevis. Carnivals and celebrations are an important part of the island life, and the Christmas carnival is one of the country's largest celebrations. That's when the people hold their Miss Caribbean Talented Teen Pageant, the Junior Calypso Show, and the National Carnival Queen Pageant. Fun, colorful, festive costumes are a part of this tradition. So are clowns, stilt-walkers, and masquerade costumes.
St. Kitts and Nevis are said to have some of the best food in all of the Caribbean, thanks to their rich land that allows them to grow healthy crops. The meals are traditionally abundant in seafood, goat, vegetables, papaya, coconut, and more.
Residency in St. Kitts and Nevis
St. Kitts and Nevis has a program that's a bit different from most others. First, it offers visa-free travel to 103 different countries – and if you happen to be coming from one of those countries, you can stay for up to 90 days with nothing more than a valid passport. Very convenient!
Rather than offering different visa options, St. Kitts and Nevis works hard to promote foreign investment to help its country continue to grow and thrive. You can gain a year of residency with the proper paperwork – just apply directly at the consulate in your own country – but this must be renewed annually and it doesn't offer as much in the way of perks as the investment program offers. This would be an option for those looking to work or study in St. Kitts and Nevis.
The citizenship by investment program of St. Kitts and Nevis is the oldest program of its kind in the region, and it makes dual citizenship possible. This is a much better deal. In order to qualify for this program, you must invest at least $400,000 in real estate, or $250,000 in the Sugar Industry Diversification Foundation. Either of these investments would serve to help boost the economy, and your citizenship would allow you visa-free travel to all of those 103 countries. You wouldn't have to pay any capital gains or inheritance taxes, either.
Cost of Living
The cost of living abroad  is significantly higher in St. Kitts and Nevis than it is in many of the other countries nearby. This is because most everything is imported. Rent runs high at anywhere between $1,000 to $1,800 per month. Dinner for two at a mid-level restaurant will cost you about $60 and a week's worth of groceries would vary greatly in cost depending on how much local food you're buying as opposed to imported. Life on these islands is heavy in perks, but cost of living isn't a strong one. Then again, think about what you're getting in return. These islands are a retirement haven for expats, so it's clear that many think it's worth the trade. Either way, it's still cheaper overall than many parts of the United States.
Landscape and Climate
The landscape of both islands is tropical, with beaches and volcanoes. Each island has its own volcano. The climate, therefore, is a tropical climate, with 77-degree (Fahrenheit) averages in the cooler months and 82-degree averages and rain and humidity in the warmer months. This climate is certainly not for those who don't like the heat. It is for those who want to relax by the beach, go sailing, go hiking or attend exciting outdoor festivals.
There is a channel that separates the two islands and a ferry that takes residents back and forth, so that you can visit the more populated St. Kitts when you wish, or visit the secluded, quiet and peaceful Nevis otherwise. Ecotourism and hiking trails are most of what this country has to offer, so traveling between the islands to spend time outdoors is what it's all about.
Overview
With such a famous and beneficial investment program, and such a clean path to a dual citizenship, this country is a big prospect for those who wish to get away, invest, enjoy major tax benefits, and travel abroad extensively to countries which won't require visas. What's not to love?
Image credit:  https://commons.wikimedia.org/wiki/File%3ABasseterre%2C_St._Kitts%2C_St_Kitts_and_Nevis_(32741777051).jpg