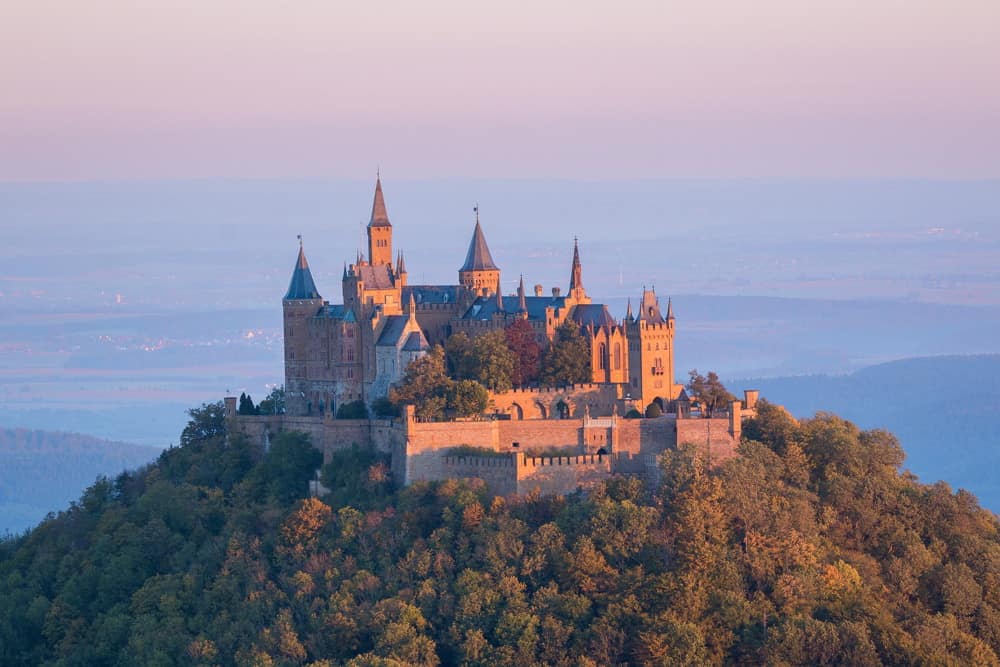 As Europe's largest economy and one of the most progressive and forward-thinking nations on Earth, Germany is an excellent choice for those looking to move abroad without giving up any of their first-world standards. With an efficient and profitable working landscape, a high quality of life, top-notch healthcare and medical standards, a peaceful and stable government, and a culture rich with history, art, and tradition, it's no wonder so many expats are choosing to move abroad to Germany.
Retiring in Germany
While other countries might seem more attractive to expats with their promise of favorable conversion rates and year-round warm weather, Germany is quickly rising up the ranks of retirement destinations.
Germany does not have specific retirement visa programs. For those looking to live in the country beyond the 90-day tourist visa, retirees need the standard temporary residence permit (Aufenthaltserlaubnis). This is the same process for those who wish to study or work in Germany, with the only difference being that "retirement" is the approved reason for which the permit is granted – holder's may not work in the country without getting this status changed to indicate so.
To start the process of moving to Germany and gaining residency, contact your local German consulate or embassy, request the required documents list and appropriate forms, and make an appointment to process your paperwork.
Residency Options in Germany
Anyone seriously interested in moving abroad to Germany will have to determine which form of documentation they desire to stay in the country. For U.S. and Canadian expats, a standard tourist visa is granted upon arrival in the airport. This is valid for 90 days within a 180-day span. Any potential expat looking to stay longer in Germany will need to apply for a German residence permit.
Note: Beginning in September of 2011, the residence card, permanent residence card, and paper ID cards in Germany have been superseded by an electronic "credit card'" residence title. Existing paper titles, however, will retain their validity until the end of August 2021.
While there are some restrictions and slight distinctions in the application process dependent on whether you are moving abroad to Germany to study, retire, or work, the actual document is the same for everyone. Under this form of temporary residency, you will be able to work, study, or retire (depending on how you applied) in Germany for a year, renewable annually on the basis that your study/work/retirement status remains unchanged. After five years of this temporary residency, you can qualify for permanent residency. After 8 years of permanently living in Germany, you can qualify for German Citizenship!
Citizenship Through Naturalization in Germany
German citizenship allows you all of the full rights of those born in Germany. With this, you can live, move freely throughout the EU, have consular protection, become eligible to be a civil servant, and vote in the country.  
One important thing to keep in mind when deciding whether or not to pursue citizenship after moving abroad to Germany is that you must renounce your current citizenship in most cases. There are some exceptions for this (if you are an EU citizen of another country, or are unable to renounce your birth citizenship in the case of refugees or political asylum, etc.), but virtually all American and Canadian expats will need to give up their home citizenship in order to gain a German passport.  
Citizenship Test
The German citizenship test costs €24 and consists of 33 multiple-choice questions (in German, obviously) relating to the topics of living in a democracy, history and responsibility, and people in society. You will have one hour to take the test and must answer 17 questions correctly in order to pass.
Investing in Germany
Because of the country's strong, large, and stable economy, Germany is an attractive market for foreign investors looking to diversify abroad.  iShares MSCI Germany Index Fund (EWG) is the most popular ETF (exchange-traded funds) for foreign investors, with a net asset value of over $3.1 billion. Germany Bond Index Fund (BUND), ProShares Germany Sovereign/SubSovereign (GGOV), and Market Vectors Germany Small Cap ETF are also popular among those looking to invest overseas.
If you want to actually move abroad to Germany, there are investment opportunities that can allow for residency in the country. The "Entrepreneur Visa" form of temporary residence in Germany was formed in 2012 by the German government to stimulate beneficial investment into the country by foreign nationals. While there is no set requirement for investment value, as it is dependent on the business, the general suggested amount is €250,000. Applicants will need to provide a business plan, prove sufficient funds to support themselves and finance the business, and ideally hire German employees.
Working in Germany
Germany is a fantastic nation for those looking to become expats for working purposes. The residence permits allow for many different kinds of work options, including general employment, self-employed/freelancer, and highly skilled (making at least €84,600 per year in a highly specialized field).
Germany is one of the world's most productive countries (consistently ranking in the top ten) – despite averaging only around 1,371 working hours per year (26 hours a week), the lowest in the world according to the Organisation for Economic Co-operation and Development. Salaries in the country are also among the highest in the world. Most entry-level positions for university graduates start at around €30,000 per year, with student jobs or those not requiring a degree paying up to €15 an hour.
If a high quality of life, strong economy, and first-world standards (on par or superior to North America) are what you seek in your European expat dreams, look no further than Germany!
Author Bio:
Tyler Sorce is an American writer and digital nomad currently living in Lisbon, Portugal. In a past life he was a chef in Manhattan and Paris, follow his travels and favorite dishes on Instagram.