Who We Are
Welcome to our corner of the world. Costa Rica is increasingly popular as a top relocation destination for everyone from those looking to retire or simply relocate with their families to broaden their children's cultural experiences in a stable, safe political and social culture. Costa Rica certainty is that.
We all love Costa Rica, and love talking about it. We get excited at the idea of sharing this treasure we "found" with you and would love for you to come live in Costa Rica, but we would never pressure you.  It is not for everybody, and though we are passionate about it, we view our job as being a source of accurate information for those along the journey of discovery.
We have lived the reality of the benefits to life here, and so our opinions are generally favorable about living, investing or retiring in Costa Rica, but as more and more people start looking for the country that is right for them, the need for accurate information that wasn't consistently full of hype became crucial.
So, who are we?
EscapeArtist is far more than a popular resource website and trusted brand for over 19 years, it is one of the world's largest and oldest expatriate resources for living, working, traveling, retiring, and investing abroad and overseas.
EscapeArtist aims to be the comprehensive source for information, resources, analysis and insights for the international expat community.  It was established with a mission to inspire and engage consumers with credible news and unique content while building an international expat community.
We assertively aim to provides resources that lead to freedom for anyone in the world that dare to escape their current reality and live their dreams! We have a history of earned trust by providing value and offering customers credible resources and a community of peers to share with and learn from and that is what we continue to do.
We are a place for current and aspiring expats to come together to share knowledge, experience and networks. We are a community, and welcome, embrace and try to help new comers.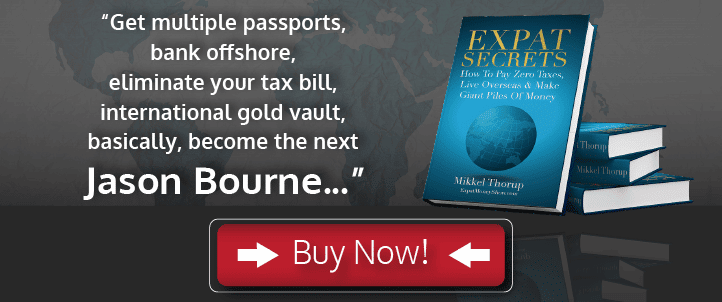 EscapeArtist will always be a unique resource of information that covers resources to live, work, play, retire or invest abroad.
Our Mission
EscapeArtist exists to empower any and every individual to live their dream whether it's to live, work, play, retire or invest in a country of their choice. We provide the tools, resources and community to escape reality and live your dreams.
Our Vision
EscapeArtist aims to be the most sought after and trusted international expat resource and community online.
Brand Promise
As a trusted resource expats worldwide, EscapeArtist provides inspiration, information and advice for a discerning audience looking for unforgettable global experiences, employment and business opportunities, international real estate, asset protection information and more on how live, work, play, retire and invest anywhere.
The most authoritative and influential expat community in the world, our audience turn to EscapeArtist for information they can trust.
We provide unique conference opportunities for our audience both home and abroad in exotic locations that is educational and fun. We are the gold-standard for the expat community, with experts and expats contributing from all over the world.
Team
Our team features people from all over the world who share their experiences far and wide. They are who make EscapeArtist possible, bringing you the stories, advice, and beautiful images. Without them, there would be no great content for you to read every day.