For many Costa Ricans the season's culinary dishes are steeped in tradition. A favorite during the holidays, tamales (pronounced tah-mahl-ays) are a delectable treat made with fine corn flour, potatoes, vegetables, meat, and wrapped in a plantain leaf. It is unclear when the tradition of tamales began, but they are considered part of the national heritage – everyone has fond memories of eating tamales at Christmastime.
Each family has its own, sometimes secret, tamal recipe that has been passed down for generations, usually from mother to daughter. Costa Ricans set aside a weekend (or two) in November and December to make the tamales assembly-line style: everyone has a certain task. After spending many hours in the kitchen, they are rewarded with beautiful piñas, or small packages consisting of two tamales wrapped in plantain leaves and tied together. It is common to gift a piña de tamales to friends, neighbors and other acquaintances.
Eggnog is Often Spiked with Rum or Guaro aka Rompope
Another celebrated food often given to friends and family is the queque navideño (Christmas cake). Similar to fruitcake, this is a sweet, heavy cake made with dried fruit that has often been soaked in rum for days or weeks. Though the alcohol bakes off in the oven, Costa Ricans love to joke about getting tipsy off a good cake.
During Christmas, most Costa Ricans drink rompope, a kind of eggnog. Made with whole milk, sugar, eggs, cinnamon, nutmeg, and cloves, the sweet and spicy mixture is almost always spiked with spiced rum or guaro (the Costa Rican firewater). Some families, especially in the countryside, make their own moonshine guaro, a potent drink that is anticipated year after year.
Dried Fruit for Fruitcake is Sometimes Soaked in Rum for Weeks
Traditionally, dinner is eaten at midnight on Christmas Eve, though many families swap late-night eats for an afternoon feast on either Christmas Eve or Christmas Day. A classic meal may include pierna de cerdo (roast pork leg) or mano de piedra (a cut of beef), tamales, arroz con leche (rice pudding), and tres leches (three milk cake). Side dishes vary by family, but some favorites are pasta or potato salad, sweet corn on the cob, and green salad. Spiral-cut ham and turkey have also gained popularity in recent years.
Barbecues are another holiday staple and many families fire up the charcoal grill during late December. During this time of year, almost every neighborhood is filled with the sweet and smoky aroma of food on the grill and the sound of friends sharing a meal together. In close-knit communities and rural areas, people often grill on the street, inviting their neighbors to join them for a feast of BBQ chicken, sausage and beef.
A Steaming Tamal Tastes Great Alone or With Sour Cream and Salsa Lizano
Every family celebrates the season in its own way, but mouthwatering dishes and a full dinner table always play a starring roll in the festivities.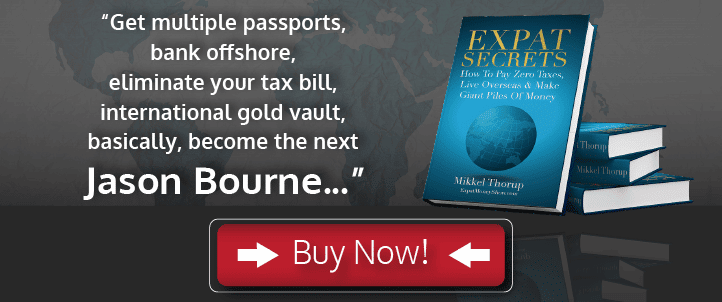 Recreate the Costa Rican Christmas spirit in your home– start by adding your own touch to this basic tamal recipe, and let us know how it goes!
Costa Rican Tamales Recipe
3 cups corn flour or fine-ground cornmeal
1 cup sweet or heavy cream
3 lbs. pork, roast beef, or shredded chicken breast
1/4 lb. pork lard or vegetable oil (the first is preferred for taste)
4 large carrots, diced
2 lbs. potatoes, cubed
1 pound sweet peppers, sliced
1 cup chopped onion
1/2 lb. celery, chopped
Extra vegetables, for meat broth
1 large roll cilantro
6-8 cloves garlic, minced
Green olives, optional
Salt, to taste
Pepper, to taste
Plantain leaves
Fry the onions, sweet pepper, green olives, carrots, garlic, and celery in lard or oil until the vegetables are cooked and the onions are transparent. Remove from heat. Add salt, pepper, and chopped cilantro.
Boil the potatoes and meat (either pork, beef, or chicken) in separate pots. For the meat stock, use only two cups of water. You may want to add a few vegetables (celery, onion, and carrots, for example) and spices (salt and pepper) to create a more savory base. Simmer until very tender, about 2-3 hours. When the meat is cooked, remove from pot and shred. If you added vegetables to the water, blend the meat stock into a smooth liquid.
Add the two cups of meat stock to one cup sweet cream and mix with corn flour. If the mixture is too watery, add corn flour one tablespoon; if it is too thick, add lukewarm water one tablespoon at a time. The dough should reach a thick and malleable, but not sticky, consistency.
Wash the plantain leaves and cut them into 12-14" squares. In the center, place about two tablespoons of corn flour dough, a tablespoon of chopped potatoes, a few shreds of meat, and a tablespoon of the cooked vegetable mixture. Fold the leaf, softly shaping the tamal into a rectangle. You may either tie one tamal or stack two together to create a piña de tamales. Boil them in water for approximately one hour. Unwrap the plantain leaf and serve with sour cream, Tabasco sauce, or anything that strikes your fancy. Boil the tamales in water for five minutes to reheat. Enjoy!
Like Our Articles?
Then make sure to check out our Bookstore... we have titles packed full of premium offshore intel. Instant Download - Print off for your private library before the government demands we take these down!