By Robert Scott, President and Host
My wife, and Executive Producer of WineLine Radio, Mary and I went to Central Italy this spring to interview some of Italy's best winemakers and hospitality hosts. It was a great experience. Not only did we have the opportunity to catch up with some old friends, we also made several new friends. The interviews were excellent, educational and thirst quenching. The interviews are archived and available for you to listen to or download. They can be accessed at www.overseasradio.com and on iTunes.
Here is a list of the programs by date: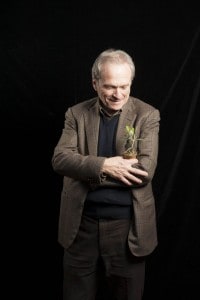 August 7, 2015: "WineLine Radio in Italy" starts with a very special interview with Giuseppe Mazzocolin of Fattoria Felsina in Castelnouvo Beradenga on the southern edge of Chianti Classico. Giuseppe is an articulate gentleman who brought Felsina to great heights in the world of wine. Now, he is aiming to do the same for their olive oils. This was such an interesting interview, I continued it with part two on Friday, August 14th.

August 14th, 2015: "WineLine Radio in Italy" continues with PART 2 of my interview with Giuseppe Mazzocolin of Fattoria Felsina in Castelnouvo Beradenga in Chianti Classico. Join us as Mary and I have a lovely lunch with Giuseppe. Prior to becoming the face of Fattoria Felsina, Giuseppe was an educator with a specialization in philosophy. Once you understand his background, you will be able to decipher his approach to the relationship of the land to wine, olive oil and life.
August 21st, 2015: Exploring the wines of La Marche with Giovanni Meschini of Fattoria Colmone della Marca in the region of La Marche. Giovanni is a good friend who's family makes stellar wines. Their website states, "We had a dream and we made it come true: to create wines which express the same emotions and flavours that this very unique territory in the heart of Italy offers to its guests." This area, rich in tradition and authentic taste is set on the gently rolling hills of San Severino in the Marches Region. Behind the wines is the Meschini family: Piero, Pierluigi and Giovanni.
August 28th, 2015: I interview Francesco Mazzei, Principle of Marchesi di Mazzei winery in Fonterutoli in Chianti Classico.
Mary and I had a lovely luncheon and interview with Francesco Mazzei, Principle of Marchesi di Mazzei winery. The Mazzei family has been producing fine wine since 1435. Osteria Fonterutoli was the perfect setting to taste the Mazzei winery's offerings from Chianti Classico to Super Tuscans. We had the opportunity to taste selected food pairings to match each wine. Listen to Francesco talk about the winery's history and future. And, quite a history it is. Francesco is a descendant of Philip Mazzei, who brought the first european wine root stock to America. He and Thomas Jefferson planted the first vineyard in Virginia. Philip is credited with giving Jefferson the phrase "All men are created equal" which he used in the Declaration of Independence.
After lunch we were given a guided tour of the stunning new winery. It is my hope that you will take the time to listen to these interviews. You will discover the passion these exceptional people have for their land and the products that it produces under their guiding hands… stay tuned.