Community, Friendship, and Cheese from Portugal
This article was published in the Escape Artist Weekly Newsletter on June 13, 2018. If you would like to subscribe to the newsletter, please click here.
I'm sitting in Medellin, Colombia, talking with friends about a time they drank a Portuguese wine at a restaurant in Managua, Nicaragua. And we're sampling 12 different cheeses from Portugal as well. And no one thought it was weird.
Here, I was at lunch with 21 people representing 4 nationalities and 5 different countries of residency around the world. All together in Medellin for a conference, but also for the fellowship of being together. And dinner the night before was great, too – many of the same folks were in attendance. I'm truly blessed with a great community of fellow adventurers in global living.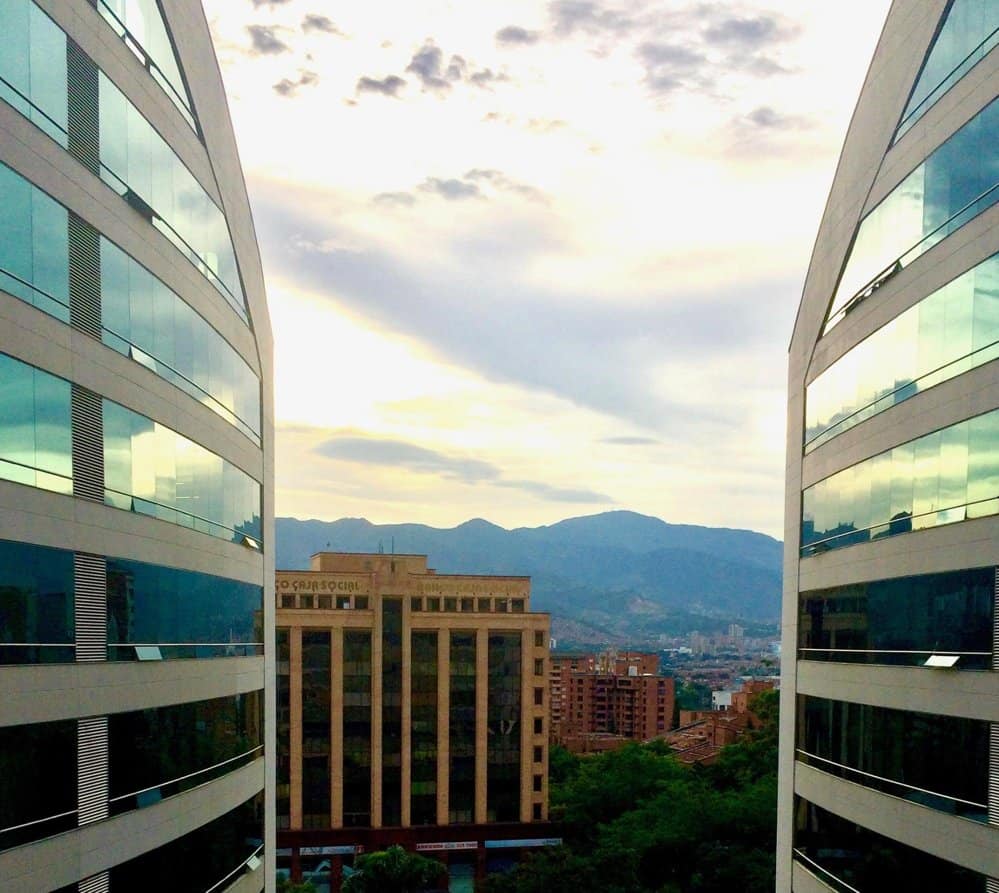 Medellin –  a mix of old and new, always green, and springtime all the time.
Many of you have heard me talk about community over the years. It is truly the basis and bedrock of quality of life, no matter where we live. Sure, there are some lone rangers, mountain men, and hermits who would prefer to live in isolation. But the vast, vast majority of us want and need human interaction of some sort – and, of course, in varying degrees.
The opening line to this article describes a wonderful element of my community. The community I enjoy is not physically proximate very often. In fact, we tend to see each other at conferences and events around the globe. My community is a gathering of like-minded folks wherever we happen to be.
One of the things we like to do at these conferences and events is gather up members of the family, so to speak, for a dinner one evening. Usually, we'll see a few of the ECI shareholders, property owners, and investors in the teak plantations. Then we share a wonderful meal together and enjoy some lively conversations about living and investing around the world.
One of the great things about these dinners is that we usually add some new folks to the mix who are thinking about owning property, investing in teak, or perhaps even becoming shareholders in our company. When they get invited to the dinner, they become members of the family, too, and part of the growing community of people who visit with each other in wonderful parts of the world.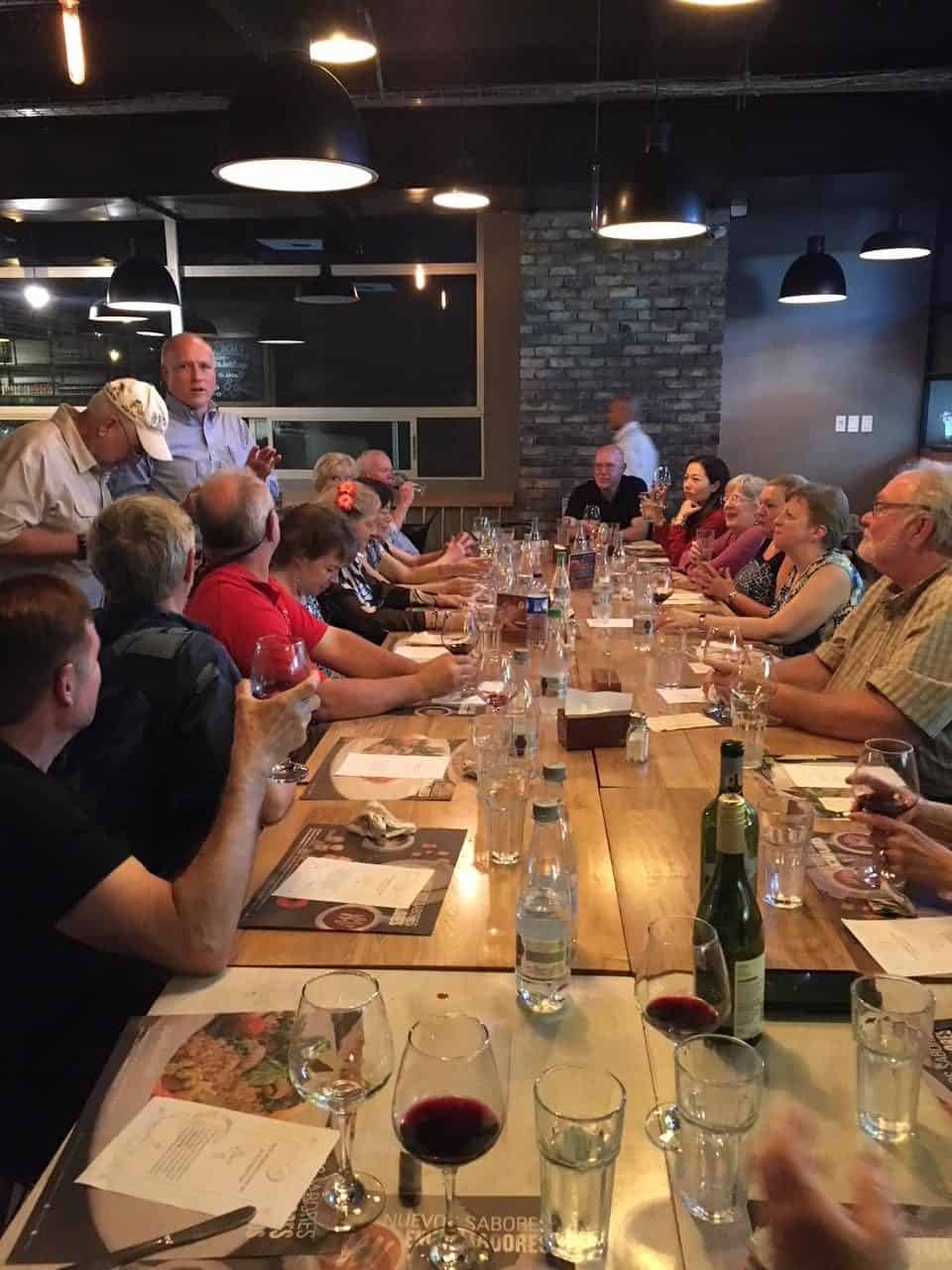 Dusty's toast and some thoughts on a community of global friends.
I usually say a few words after my friend Dusty makes an eloquent toast for the evening. In my brief remarks, I really only talk about one thing: The importance of community.
The blessing is that we have found others like ourselves who share the same love of travel, global investing, and an expat experience. This moderately rare collection of traits sets us apart as a community. We are bound together not by the geography of a neighborhood, street, or town, but by shared experiences and interests. We are fortunate enough to be able to meet and see each other on a regular basis somewhere fun and inexpensive.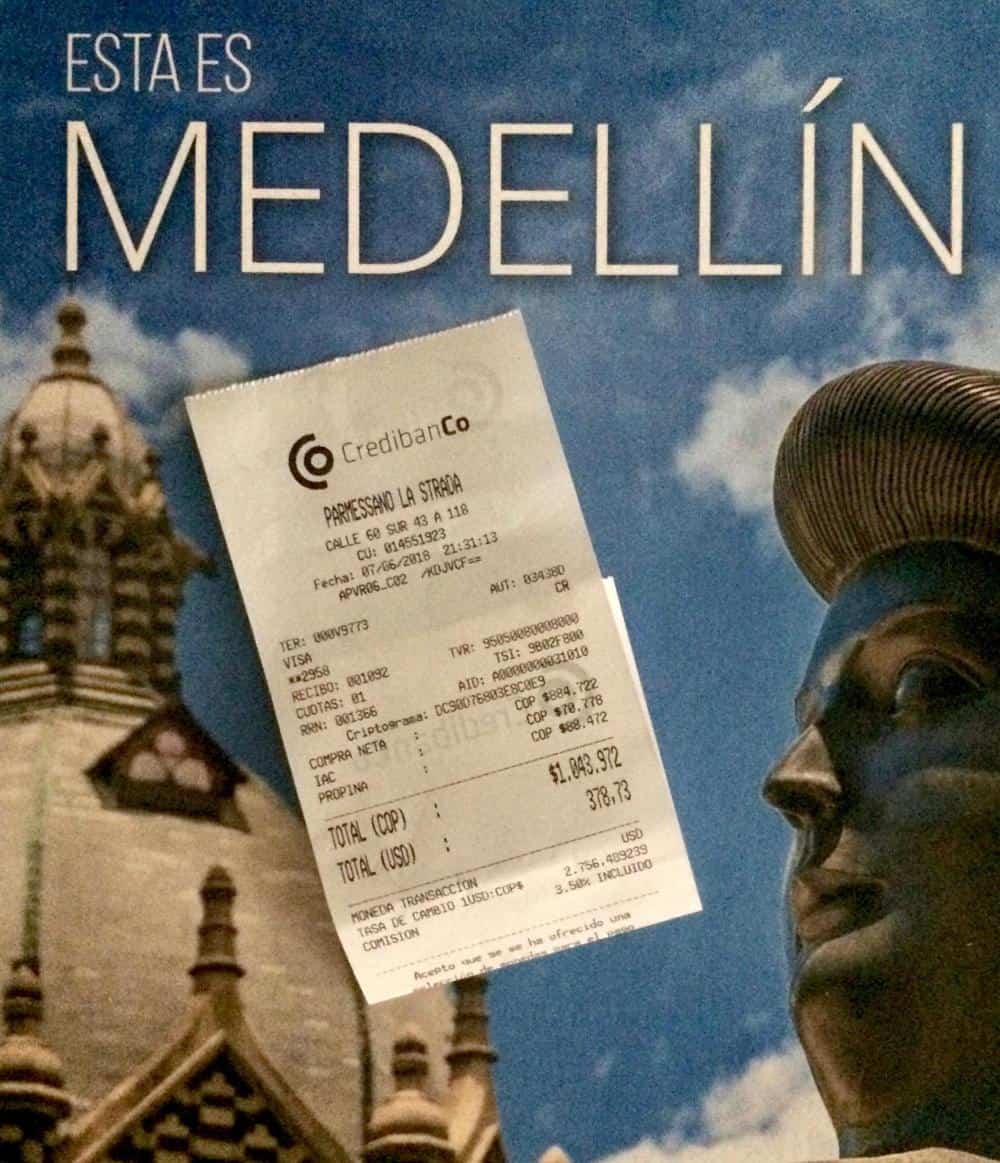 Dinner for 26 people including wine, tip, and dessert – $372.00
One of our shareholders, Barbara, celebrated her birthday in Colombia the following day with a nice lunch. So, she invited a bunch of folks from the conference, her community, to join her for the celebration. Barbara imported a dozen bottles of wine and Port to Colombia from Portugal, along with a dozen cheeses as well.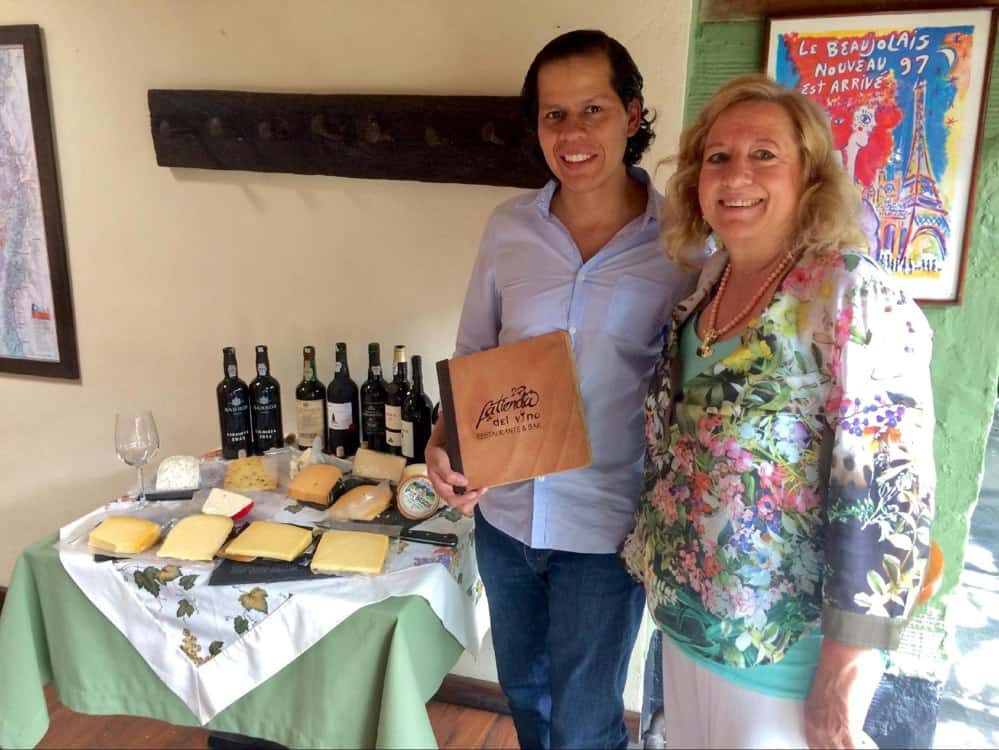 Barbara with La Tienda del Vino owner and the table of Portuguese
wine, port, and cheese.
Several of the ports were aged well, one from 1952 and one from a bottle with no date on it. It looked ancient though. The cheeses ranged from the common-but-awesome Manchego style, to some rare varieties like Azeitão.
Azeitão Cheese: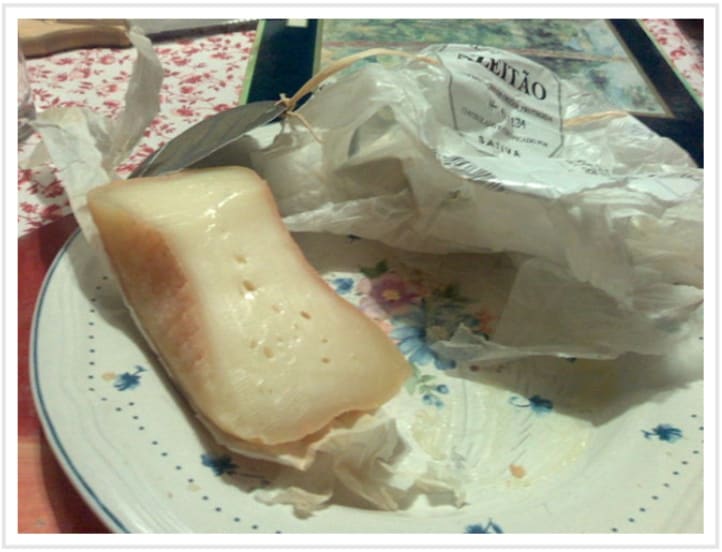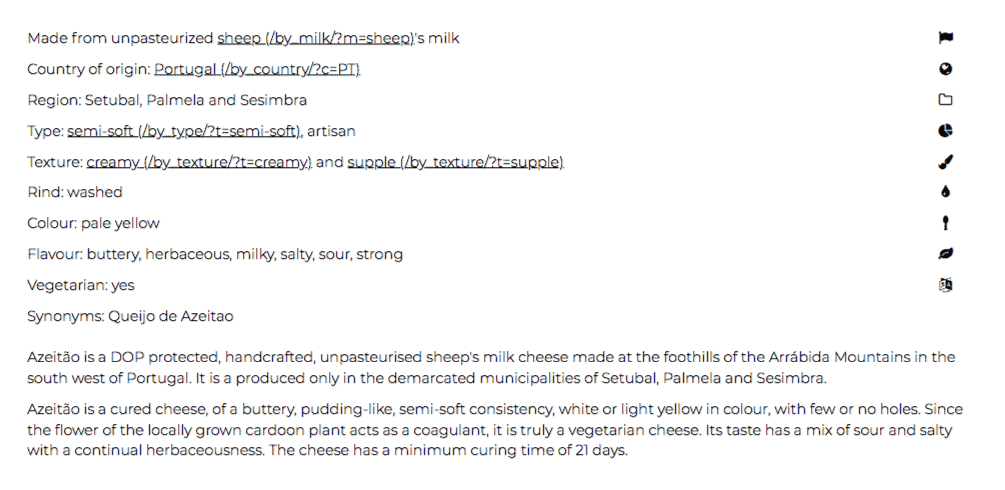 Azeitão is unique in taste but also in how it's served. This soft, creamy cheese is made from raw sheep's milk about 25 miles east of Lisbon. Azeitão cheese uses thistle flowers rather than animal rennet to coagulate the milk in the cheese-making process.
Some people like to cut open the top and use a spoon to eat Azeitão like a quart of Haagen Dazs ice cream while watching TV. By the way, did you know that the name Haagen Dazs was invented out of thin air? The founder thought it conveyed an "aura of the old-world traditions and craftsmanship." But I digress.
Azeitão cheese is just one of a hugely wide variety of artisan cheeses created in Portugal. The country has a long tradition of making cheese and each region has its own style and flavor.
Some of these cheeses come with a Protected Designation of Origin label, twelve of them in fact. This designation requires that the cheese is produced in the specified area using only traditional methods and ingredients. Each of these cheeses with the D.O.P. designation shows the area where they're produced with the D.O.P. marking on their label.
Here is Barbara's take on moving to Portugal and her love affair with the cheese there:
My travels in the Algarve in Portugal included delightful rambling through the grocery stores, farmers markets, and fish markets. It was entertainment for me to see all the bounty from Portugal, which also included the EU countries. I was astonished to see the cheese section of markets that were often the size of a mini-mart. After months of sampling, I had only begun to try the hundreds of cheeses. An EU designation, D.O.P., is placed on labels for cheese and other produce to signify that the name of the cheese is protected and respected by all the countries, such as the Champagne name is only to be used on French sparkling wine from a certain area.

Sometimes, I just picked one and tried it, taking notes on what I liked and disliked. Often, I would reach for a cheese and my favorite cheese counter lady would move my hand physically to a different one. She would also special order larger sizes, half and full wheels, for me and pack it for travel.
From my Google search, I researched the various special Portuguese cheeses to try, all so different than I had ever had before. The most unusual was a small 1-2 person wheel covered in wax and surrounded on the outside edge with cloth. Made from sheep's milk, sometimes labeled "Curado" (cured), you can feel the soft center. It is eaten by slicing off the top wax covering, and inserting a spoon.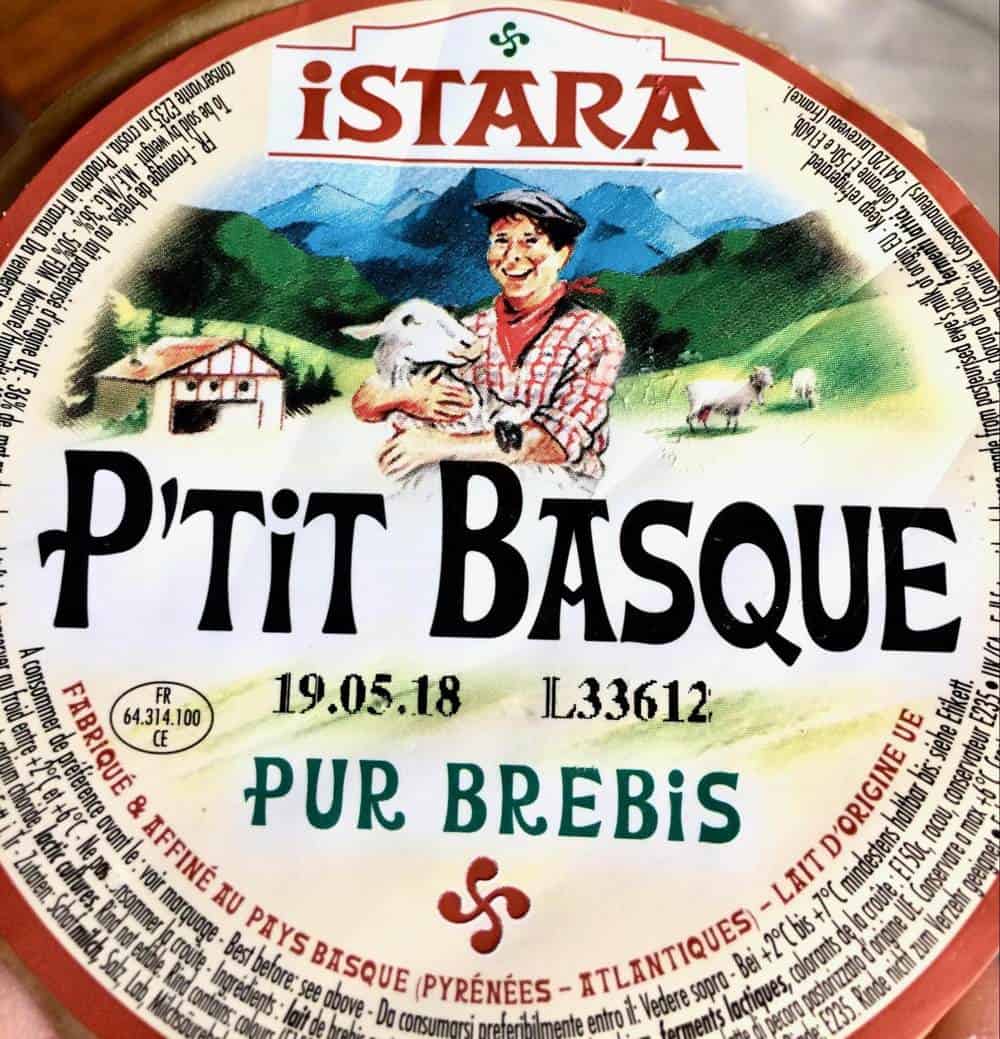 Another phenomenal artisanal cheese from Portugal.
The labels varied, from different farms, and it came in small, medium, and large wheels. When I bought a larger wheel from the farmers market, the gentleman told me to leave it out at room temperature. The flavor is buttery and mild, but it has a tang to it. I had it nearly every day for breakfast, on eggs, on crackers, on cucumber slices, or just eaten with a spoon.
Also special to the area, I found cheeses from the Azores, islands in the ocean belonging to Portugal. They offer it at different ages, which affect the taste and texture; fresh, 9 months, 12 months, 24 months, and 36 months.
When I returned from my most recent trip from Portugal I brought back 30 pounds of cheese in my luggage. This was vacuum-packed and reserved for my birthday party to share with friends along with the wonderful, rich Ports that Portugal is known for. Especially for Port were the walnuts, pears, and Societe D.O.P. Bleu Cheese from France.
Many of the cheeses were both for eating and cooking. Although Lagos is a small town in the Algarve of 31,000 people, it is multicultural with visitors from many countries. I met people from France, Germany, Ireland, UK, Morocco, Benelux countries, Asia, Spain, Russia, Venezuela, Brazil, India and Pakistan, etc. There is a Russian store, a Dutch store, and several Indian stores. The owner of the Dutch store offered me tastes of all her cheeses, and then vacuum-packed my choices: a hard, white goat's cheese with herbs, a crumbly aged cheese with cloves, aged Edam, one from Rotterdam, and others.
Mike, many of the names are hard for me to spell and pronounce. The soft center cheese in the smallest size does not travel or keep as well. So eat it fast !!!!
– Barbara
Thanks Barbara. I did. You were right about the cheese being out of this world. And I probably could have done the couch potato thing with a wheel of the Azeitão and a good movie. And by the way, Happy Birthday again.
The birthday girl and my friend dusty making another toast.
As a way of wrap-up, just a few links and ideas of organizations where you can tap into community when you decide to live overseas. If you happen to subscribe to newsletters and attend some of the conferences they present, then you probably have a pretty good head start on community. Fellow readers and conference goers certainly will share many of the same feelings you have about a global experience.
You may want to join me this fall for an event and some "family" fun. Click here to be invited to the event.
There are other great ways to find and enjoy community when you move overseas. The first is InterNations, a great expat resource for finding community in your new locale. With representation in over 420 cities and 3,500 events per month, they really help people connect. InterNations is a place where,
"international people like you meet, connect, and exchange information. A welcoming community of open-minded individuals who share your experiences. A secure space full of useful advice from fellow expats and knowledgeable locals. A world of opportunities to network and find friends who will explore your new surroundings with you – wherever you are in the world. You've just found that place."
Another great resource is the traditional service clubs so many of us are familiar with in the U.S. and Canada. Rotary, Rotaract, and Lions are all over the globe and allow new residents to tie into the local community right away. Service is a great way to get connected and make a difference in your new home. Some links to the various clubs in my neck of the woods are included here: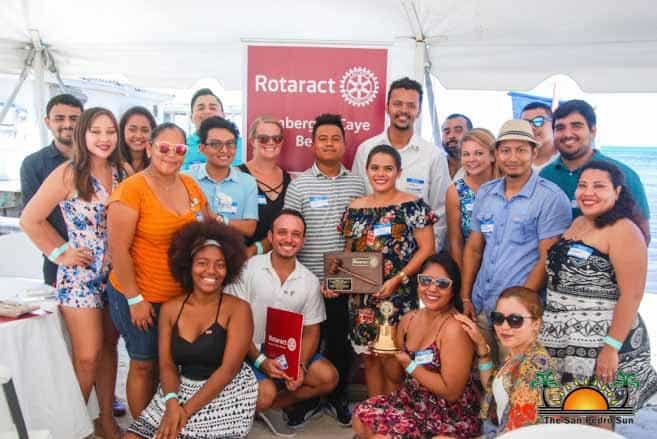 Ambergris Caye Rotaract Club members enjoying some time together.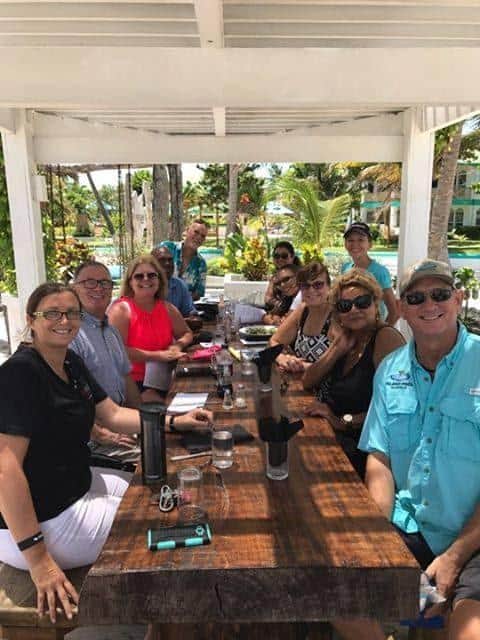 The Ambergris Caye Rotary Club Wednesday lunch meeting.
https://es-la.facebook.com/managuatiscapa/
https://www.facebook.com/pg/RotaryClubofAmbergrisCaye/photos/?ref=page_internal
https://www.facebook.com/rotaractambergriscayebelize/
https://www.facebook.com/San-Pedro-Lions-Club-Belize-260192634353190/
Check out the links above to the Facebook pages of the Rotary Managua-Tiscapa, Nicaragua, and Ambergris Caye, Belize, as well as Lions Club San Pedro. They provide some highlights of the kinds of service projects and fun you can have when you decide to join and engage in the community.
But no matter what: Engage. Participate. And get involved. Community is the bedrock for a wonderful quality of life. And when you go global, it can be just a little bit out of the norm, so expect it and embrace it. You'll be glad that you did.
This article was published in the Escape Artist Weekly Newsletter on June 13, 2018. If you would like to subscribe to the newsletter, please click here.