Everyone deserves a good weekend away with their friends from the hustle-and-bustle of city life. And if you are a girl, then you know that shopping, without any doubt, is the best way to make the most of your days off. So hurry and book your tickets now with British Airways to some of the greatest cities in the world, so you can guarantee the best shopping experience for you and your friends.
New York
Topping the list is New York. It is without a doubt one of the finest places to "shop 'til you drop." One of the most popular streets in Manhattan is Broadway, where you will find an abundance of trendy shops like Topshop, Urban Outfitters, Bloomingdales, and American Apparel – as well as various independent boutiques.
Tiffany & Co. is one of the leading jewelry houses in New York. From six-prong diamond engagement rings, snap up key rings, and a wide variety of jewelry, this store has something for everyone. Some of the other must-visit shops and boutiques in New York are Saks Fifth Avenue, Barking Brown, Brooklyn Charm, Fanaberie, and Goldy & Mac.
Berlin
This German city has so much to offer to all you serious shoppers out there. Once you arrive, begin your spree at Zenker. Here, you can find everything from casual wear to some of the finest designer clothes in Europe. You can also shop for some of the most renowned global brands, such as Juicy Couture, Diane von Furstenberg, True Religion, and Michael Stars.
If you fancy the finest in designer wear, make sure you hit the store of Lisa D. You will surely be mesmerized by the dresses, uniquely blending vibrant colors, elegant patterns, and a touch of insanity. If you are brand conscious, then you have to visit the showrooms of one of the leading names in the fashion industry: Gucci. The store offers you a wide range of shoes, exotic dresses (both for casual and business), bags, and accessories.
Dubai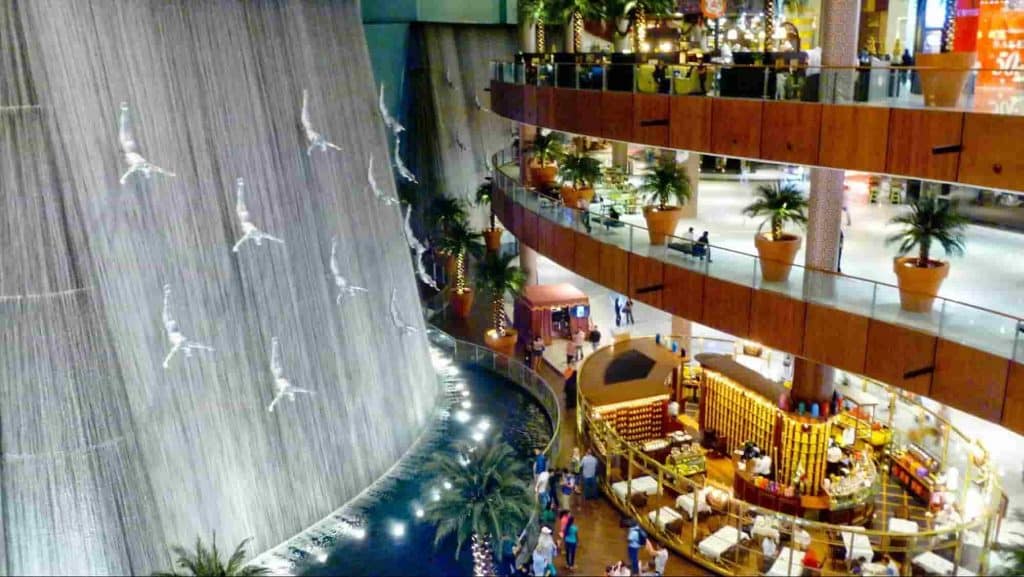 Many of us have that inner desire to have something new and different from the rest. If this sounds like you, then you need to visit Dubai. When you think of a mall, the only picture that comes to mind is one place with lots of centralized shops, but all that is going to change when you visit Mall of the Emirates. This mall has certainly gone one step ahead and redefined the mall experience altogether.
This mall houses all (and I mean ALL) the leading fashion brands under one roof, including Louis Vuitton, Chanel, Valentino, Oscar de la Renta, Givenchy, and many more. With over 500 international shops selling sporting goods, home products, clothing & accessories, gold jewelry, and electronics, it is like the ultimate Mecca for shopping.
Hong Kong
This city is also known as the "paradise for shoppers." You will find everything from huge malls to bustling street markets – choose a place and you will not be disappointed. The street markets are equally as popular as the huge shopping malls in Hong Kong. Li Yuen Street is the place where all the magic begins. Temple Night Market offers you an extensive range of purses, scarves, watches, shoes, and key chains. You can purchase all of these at affordable prices.
Granville Road is a must-visit to have the best shopping experience in Hong Kong. The best thing about this place is that every shop or store is lined up side-by-side, so it makes it much easier to explore the shops at your own convenience and pace. Hong Kong is not famous just for these affordable shops; you can see sky-scraping shopping malls as well, including Landmark (Central), Harbour City, Pacific Place, IFC Mall, and various others. You can shop for some of the best fashion brands in world, such as BVLGARI, Zara, Prada, Kate Spade, and Dolce and Gabbana.
London
This is one city that requires no introduction in the context of shopping. In London, you can start your shopping expedition by visiting One New Change, which is located in the heart of the City of London. No, this is not a huge mall, but certainly satisfies your desire to shop. Some of the popular shops you will find here are Mango, Banana Republic, Oliver Bonas, GAP, and a wide variety of bars and restaurants – you won't come out empty handed for sure.
Throughout London, there are numerous places to shop; you can shop for luxury goods in Mayfair and you can also visit large shopping malls in Westfield. Here, you can find different streets which offer some of the best shopping opportunities, like Oxford Street, Regent Street, Jermyn Street, Carnaby Street, King's Road, Camden, and Notting Hill – the list goes on and on.
Paris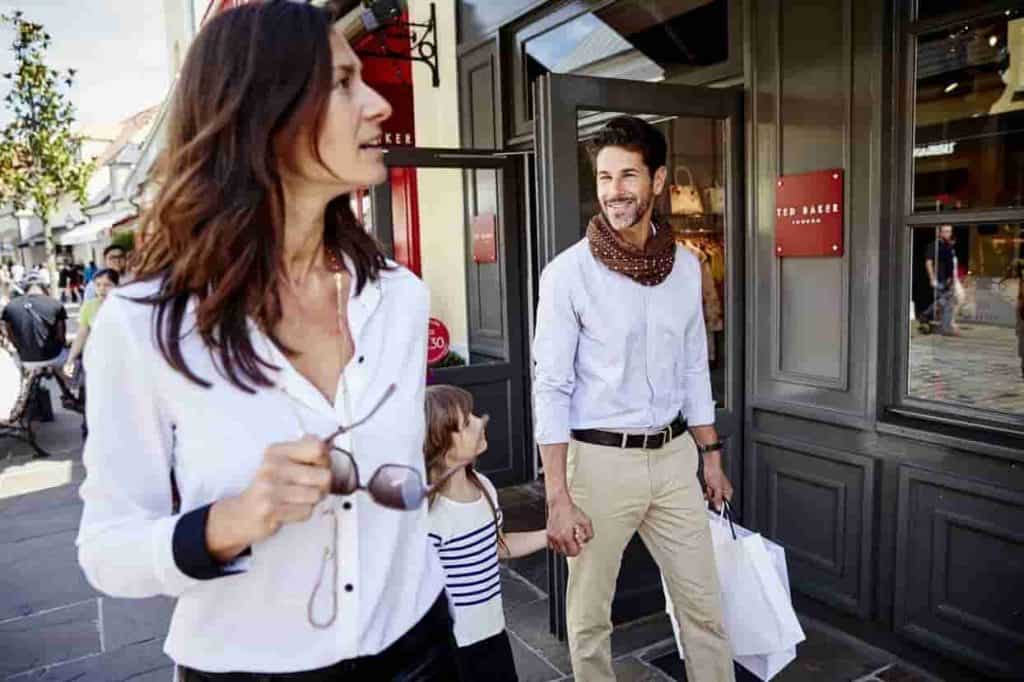 This city of romance is not only popular for its Eiffel Tower, but you can also have the ultimate shopping experience here. Paris is known to have many of the flagship stores for some of the major fashion brands, namely Louis Vuitton, Chanel, Givenchy, and Hermes.
Visit Iro to shop for an extensive variety of skinny jeans, mini leather jackets, skinny knits, and baby doll dresses. Isabel Marant offers ethno-babe brocades, decorated sweaters, and blanket-like coats. Agnes B offers the finest collection in sportswear, pullovers, and cardigans. APC (Atelier de Production et de Création) is one brand that offers you some of the best variety in shoes, purses, jeans, pea coats, and body bags.
Florence
This Italian city is visited by thousands of tourists every year. The city has so much to offer: breathtaking tourist attractions, swanky bars & restaurants, and most importantly, shopping. From suits and evening wear to casual wear, the city offers some of the best in women's clothing.
Trussardi offers the most current in fashion clothing. The best thing about this shop is that you get to shop for the designs that come right off the ramp, including scarves, party dresses, and gowns, so you can rest assured that the dresses you are buying are the latest.
Loro Piana offers bold and vivid designs, so if you have the same taste, you won't be disappointed. Some of the other leading brands you can shop for in Florence are Gucci, Genny, Gianni Versace, H. Neuber, and Dolce & Gabbana.
Milan
This list has one more city from Italy – Milan. The city is also known as the capital of style and fashion. Here you can buy the latest in fashion clothing and accessories. The city is home to some of the most luxurious boutiques, shops, jewelry stores, and designer showrooms, so if you want to shop for the best, then you have lots of options.
While you are in Milan, make sure you pay a visit to Corso Vittorio Emanuele II, Via Montenapoleone, Via Manzoni, and Via della Spiga. These are some of the most popular destinations in an area of the city known as the Fashion District. Here you can find some of the best-known names in fashion, like Fendi, Dolce and Gabbana, Bottega Veneta, Cartier, Versace, and many more.
Istanbul
Not many people are aware of the fact that Istanbul also offers lively bazaars and indoor shopping malls. The fashion scene in the city is surely thriving, and there are so many hidden gems as far as shopping is concerned. The High Street is the place where you will find some of the vibrant shops, small boutiques, and traditional wear.
Galata Tower is known to have some of the popular Turkish Labels, and there is an abundance of exclusive boutiques as well. Here you will find the boutique of the famous designer Bahar Korcan. There is also Atelier 55, which is another luxury shop on Serdar-i Ekrem Street. The best thing about this place is that it is a concept store, and you will find clothing and jewelry alongside the best artwork in Istanbul.
Barcelona
This beautiful Spanish city is surely a shopping dream. The city has various places where you will find the best clothing to cater to the needs of every shopper. Here you can shop for the local brands such as Bershka, as well as the big names such as Chanel. Talking particularly about Bershka, it is one of the most well-known places in Barcelona for girls between 15-30 years old. You don't have to travel far, as you will find other stores on the same road, including Pimpkie, Stradivarius, and Pull & Bear.
Some of the other great shopping areas in Barcelona include La Boqueria, Mercat dels Encants, Passeig de Gracia, and Plaça de Catalunya.
Author Bio:
Adam Smith is a content writing professional at Fixithere, an inbound marketing and sales platform that helps companies attract visitors, convert leads, and close customers. Previously, Adam worked as a marketing manager for a tech software startup. He graduated with honors from California University with a dual degree in Business Administration and Creative Writing.
Follow Me @ Google+, Twitter, Pinterest