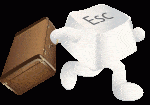 1501 Broadway 12th floor
Manhattan
5601
WorldEscape famous since 2006. One of the original sites offering vacation rentals around the world.
Founded originally as AmsterdamEscape back in the summer of 2000 proved such a huge success that soon afterwards other cities were launched like RomeEscape, then came FlorenceEscape and LondonEscape and soon afterwards WorldEscape was launched. With over 1 million properties spread over 170 plus countries in several 1000 cities and new ones being added daily WorldEscape offer every type of vacation accommodation and cater for all budgets and group sizes.