Taxes

1st Floor Metropolitan House
Darkes Lane
Potters Bar
EN6 1AG
Since 1998, Churchill Knight & Associates Ltd have helped over 10,000 contractors legally maximise their take home pay. We provide tailored accountancy services to a variety of contractor industries. From engineering to marketing and social care to IT, we can personalise our service to suit your accountancy needs, both professionally and personally.
Churchill Knight & Associates Ltd was founded in 1998 by John and Louise Payne. John, who was working as an IT contractor at the time, was dissatisfied with the poor service available for contractor accounting.
John felt that both he, and his fellow contractors, needed a better accountancy solution. He created Churchill Knight in order to do just that. Growing the service over the last 18 years, John has remained fanatical about offering high quality service and contractor's needs are at the heart of the service we deliver.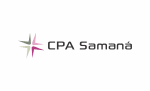 2000 Carr. 8177
Suite 26 PMB 422
Guaynabo PR
00966
Full-Service Accounting firm for U.S. Expats living in the Dominican Republic.