Investments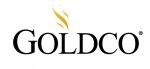 Goldco offers Self Directed IRAs that allow future retirees to rollover a portion of their retirement portfolios into physical gold and other precious metals.
For years, the experts at Goldco Precious Metals have helped investors take advantage their ability to hold gold and other precious metals in their retirement accounts, in strict compliance with IRS code.

NuView IRA clients self-direct into alternative investments such as rental real estate, new business startups, limited partnerships, joint ventures, hard money lending, and tax liens. While each asset class may offer differing risks and rewards, the opportunity to find a niche that an investor can understand and control can be compelling.
NuView IRA offers Traditional, Roth, SIMPLE, and SEP IRAs in addition to Health Savings and Educations Savings Accounts. An individual 401k plan is another popular choice for self-employed individuals. All of these accounts, when held with NuView IRA, can be self-directed. As an administrator, NuView IRA makes it possible for account holders to choose the best investment option based on personal risk tolerance. The account holder makes all the decisions, and NuView IRA ensures your IRA paperwork is in proper order for the IRS.