Einstein College of Australia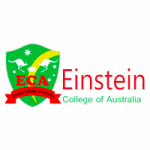 Einstein College of Australia is a private Registered Training Organisation (RTO) and a CRICOS Provider that delivers high quality training facilities and standards for Domestic and International students.

Einstein College offers a wide variety of nationally accredited courses to students including English,Business, Aged Care and Community Services. Our programs are designed and delivered to equip our students with the knowledge and skills to apply their learning to new situations, to work cooperatively and to sustain lifelong learning.
Send Message to listing owner
Einstein College of Australia