I once knew someone whose father was VERY wealthy. I'm talking #60 on the Forbes 400 List. Big Boy Business. That business mogul owned nine homes and he lit a fire in me. My dream was to own ten.
I've always been a dreamer. I'm the kind of person who buys a lottery ticket and I'm surprised when I don't win. Mentally, I've spent those hundreds of millions of dollars many times. I have never won more than ten dollars playing the lottery, but I did achieve half of my real estate dream. My wife and I managed to own five properties before we tired of the hassles that came along with being a landlord.
We made things particularly difficult on ourselves because we purchased Caribbean beach properties prone to storm damage, didn't do as much research as we should have and did not seek professional help. Why, oh why didn't we call the experts at Escape Artist?  The following is an example of how NOT to purchase international real estate. I hope your experience is much different than ours was.
Ambergris Caye is a lovely island just a short flight from the mainland. The barrier reef is just offshore and offers incredible diving and fishing. The water is beautiful and warm, the sand white and soft. As you sway in your hammock, dangling between two palm trees you imagine yourself in paradise. After all, Madonna sang about the island in her song, "La Isla Bonita", right?  She knew a lot about real estate.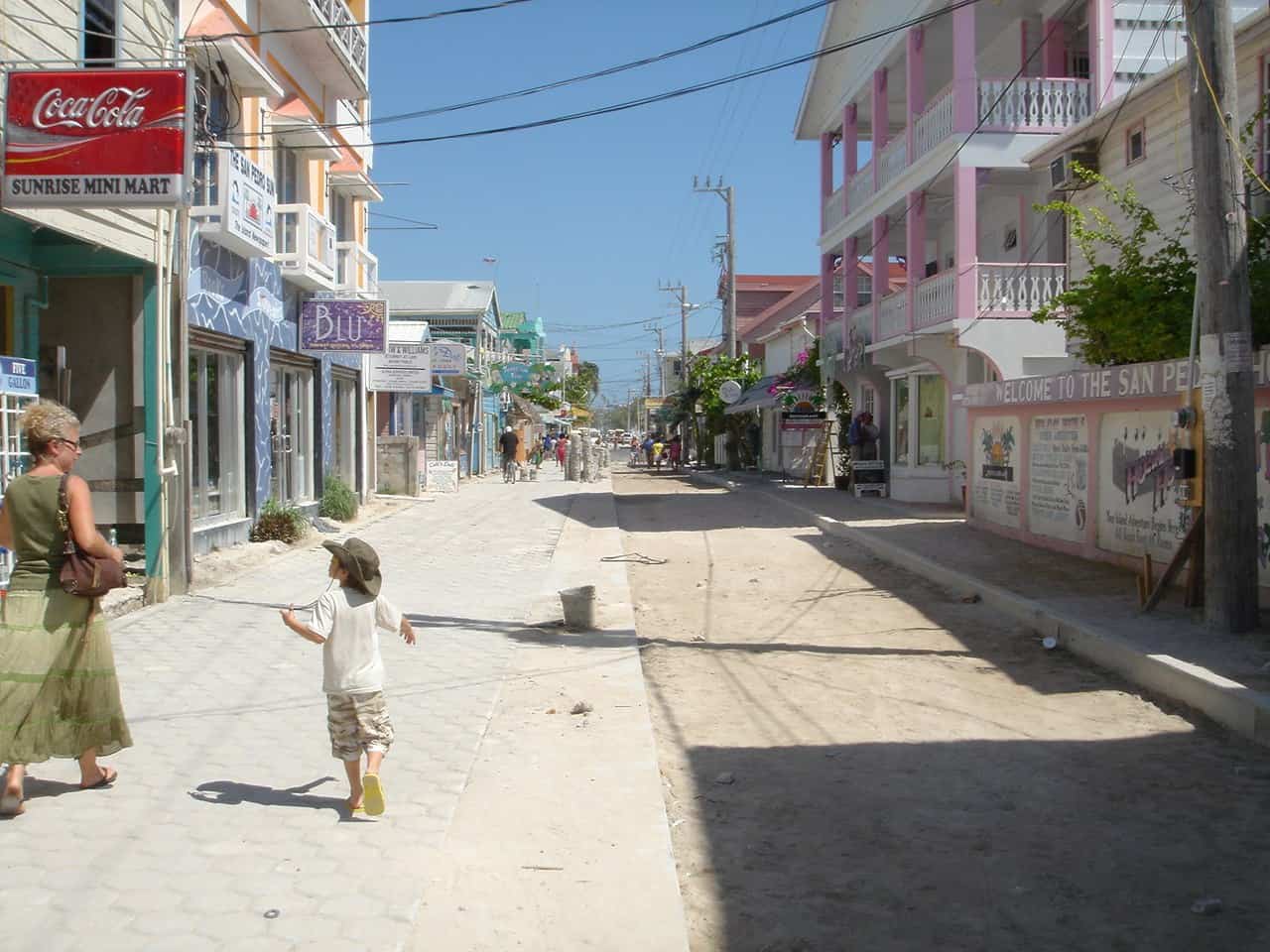 In 2003, we bought a condo on Ambergris Caye on the fourth day of our first visit there. It was just a concrete shell and a pile of bricks, but the builder had plans and drawings of what it would become. We knew very little about the island and nothing about this builder, but some very good friends had recently relocated there from California and raved about the place. They had opened a restaurant and in a very short amount of time had gotten to know everyone who was anyone on the island. Our close relationship to them gave us instant status by proxy and this was definitely a selling point for us owning there.
They also knew the builder, owned one of his homes and planned to buy in the new building project so we took their recommendation. Before we knew it, we had contracted to buy a home just down the beach from our friends' place on our first visit. They planned to sell their old place and actually bought a condominium two doors down from ours in the new building. We felt we'd be safer with our old friends from home on the same beach in Belize.
MISTAKE #1:  
Listening to friends who did something foolish and encouraged us to do the same.
We knew next to nothing about Belize, the island of Ambergris Caye or the builder yet we still wrote a large down payment check. Apparently, our friends had done a similar thing but took it one step further. They completely relocated to the island, bought a home and a restaurant. With that kind of commitment, they would be great anchor contacts for us, right?  Wrong. Like many people in Belize, our friends succumbed to some bad habits and were taking full advantage of the cheap booze, cigarettes and the "wink and nod" pharmacies on the island. Their days on the island were numbered and they did not last long there. The days of being introduced to everyone by old friends who were now locals disappeared and with it our VIP experience on the island.
I remember that sad day when I drove by a vacant beach lot near downtown where their old boat lay on its side, rotting and stripped of anything valuable. I had been in that boat and even skippered it once. Seeing it dead on land made me feel very alone.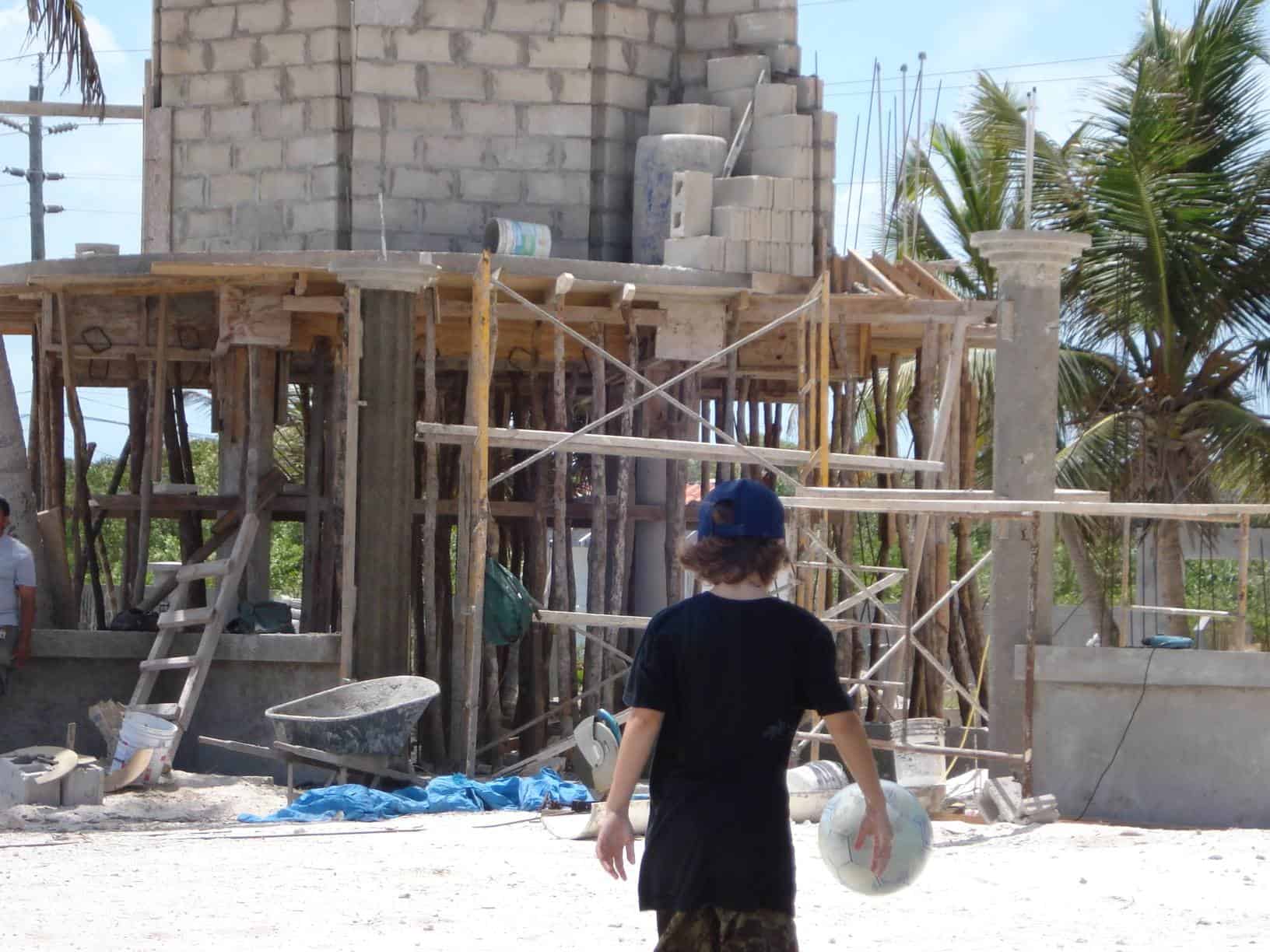 MISTAKE #2:
Believing that the island people of Belize had the same concept of time that we did.
Once our condo was completed, we contracted with a local artisan who was famous for building "dreamy" hardwood furniture.
"Six weeks to complete all of it, and then three days to deliver and assemble, right?' I confirmed our agreement.
"Maybe even less," the nice lady at the desk told me. I paid my deposit and told her we would return in eight weeks to stay in the condo.
About ten weeks later, we confirmed that the furniture was complete via email and flew to Belize to stay in our new condo for the first time. When we arrived at our front door, we paused.
"This is like opening a gift," I said. Betty nodded.
"A gift to us from us," She grinned. I turned the key and opened the door. Immediately, we were hit with the smells of new construction. Concrete, paint, wood, and solvents. It was not a great smell, but I was sure it would fade. But as we entered we saw a huge pile of what appeared to be lumber.
"Is that our furniture?" Betty asked. I walked closer to the pile of wood and stared at it.
"I think so."  I walked outside to use my cell phone where the reception was better.
Without going into too much detail, suffice to say the furniture company had not kept their word.
"We can assemble it in a day," the lady told me.
"You said three days before," I said. "And where are we supposed to stay? I told you we were going to stay in our home this week. We can't sleep in this mess."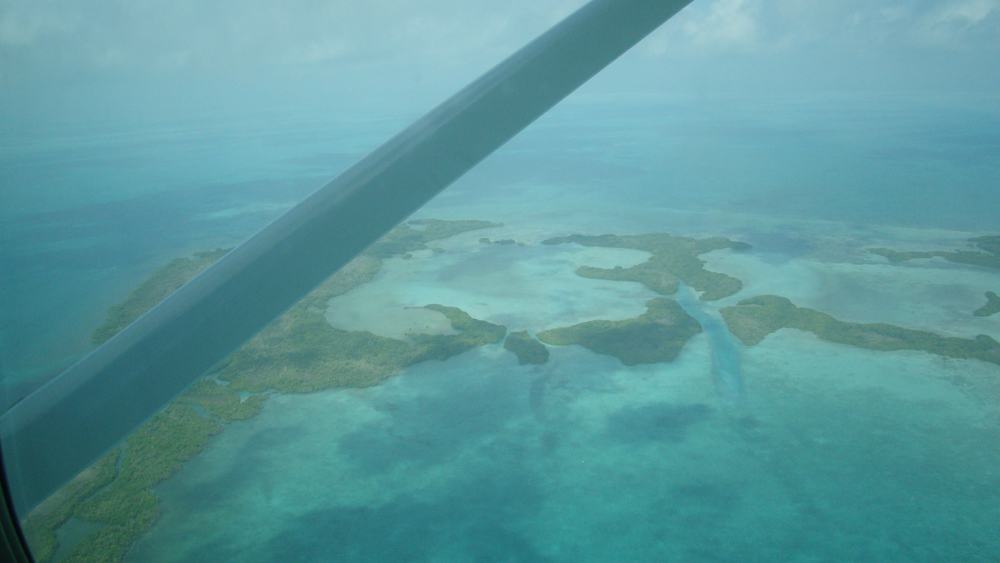 "Ummm, yeah," she said. And again, to keep from dragging the details here, the furniture builder kept making promises they never kept. We wound up staying the entire week at our friends' place. When we left, we checked on the furniture. It was still not complete.
"Island time, mon," my buddy said with a grin. I was trying to keep cool, but I was really upset.
To read Chapter 3, click here!
If you would like more information about moving abroad to Mexico, contact us below: