DIGITAL NOMAD VISA
HOW TO KNOW IF YOU NEED A DIGITAL NOMAD VISA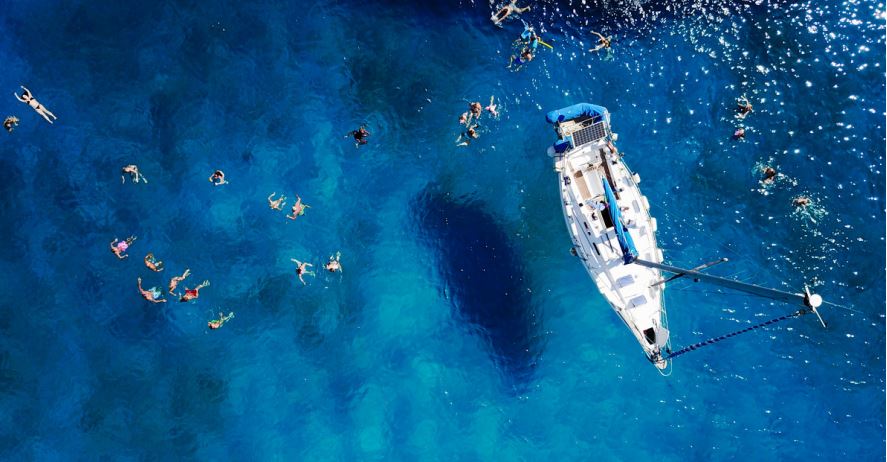 B y K r i s t i n W i l s o n
Digital nomad visas are permits that allow you to work remotely in a foreign country. You usually have to work for an employer or company outside of your host country or have a business you can manage from anywhere in the world to qualify for this visa.
Countries from Barbados to Estonia have launched different versions of remote work residency programs aimed at attracting remote workers.
The question is, however, do you need one? What are the tangible benefits of obtaining a Digital Nomad Visa? Are they worth applying for?
Veteran digital nomad and the host of Badass Digital Nomads Podcast, Kristin Wilson, explains:
As an expat and digital nomad who has been traveling the world full-time for more than fifteen years, I was excited and intrigued to see so many countries suddenly embrace the concept of location independence in 2020. With large and small companies alike granting permanent work-from-home status to potentially hundreds of millions of workers, we will see plenty of new digital nomads in the coming years.
The desire for wanderlust is nothing new, of course. Humans have been traveling far and wide since the beginning of time. However, since the industrial age, a life of full-time travel has become cheaper and more accessible than ever. Nevertheless, many expats and world travelers have (justifiably) felt like forgotten, stateless citizens who don't quite fit in anywhere on the planet. And if you've ever lived outside your home country, you can certainly relate.
To date, few (if any) national governments have had sufficient laws or provisions in place to account for international citizens who are passing through on a passport. They also do little to assist citizens who have relocated abroad.
Canada and European countries are among the few who allow their citizens the freedom to change their tax domicile. They also let them choose which benefits they want to retain access to (and at what cost), like healthcare. But, for the most part, expats are used to having to "go it alone" – giving up any perks or government handouts in exchange for a life of autonomy, freedom, and adventure.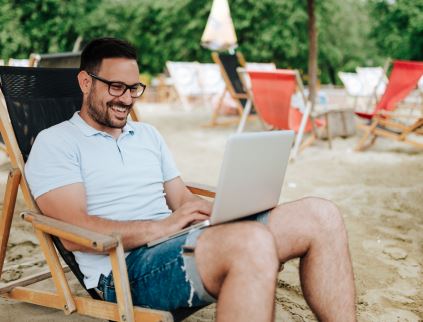 Once abroad, expats and digital nomads often live in a permanent gray area without legal residency status. Many have to figure out how to stay in a country long-term on a passport or tourist visa while working in an unofficial capacity. For example, expats with brick-and-mortar businesses set up offshore corporations to hire themselves if they don't qualify for a work permit. Others invest thousands or millions of dollars to obtain permanent residency or citizenship through a Golden Visa.
Digital nomads have different goals than long-term expats, however, and may not want to stay in a country for longer than a week, month, or year. Ultimately (until now), remote workers have had no other choice but to work from their laptops without much more than the stamps in their passports.
Expats have also long been accustomed to paying out of pocket for private healthcare and other services. U.S. citizens can especially relate to the distaste of paying taxes for public services and programs in a country they don't live in.
Experience the Insider community that takes your international lifestyle to the next level. Download your FREE guide
"18 Steps to Implementing Your Plan B" instantly!

One accounting firm, Greenback Tax Services, found that U.S. expats feel "underrepresented or ignored" by the U.S. government. According to a 2020 survey, at least 70% believe that they shouldn't have to file taxes while living abroad, while nearly 90% assume their concerns will never be addressed by their government.
When countries began announcing plans for Digital Nomad Visas, many expats rejoiced at the possibility of getting legal status to live and work abroad or qualify for some perks from the country where they live. Unfortunately, upon closer look, Digital Nomad Visas may be little more than public relations stunts intended to attract free press and boost tourism.
Here are the countries offering digital nomad visas, the costs and benefits, and how to decide if you should get one.
COUNTRIES OFFERING DIGITAL NOMAD VISAS:
BARBADOS
Barbados was the first country to announce a digital nomad visa on July 1, 2020. The Barbados Welcome Stamp invites foreigners to live and work on the island for a period of up to one year. The non-refundable application fee is $2,000 for an individual or $3,000 for a family. You can begin your stay within 12 months of getting approved for the visa and can travel in and out of the country as desired.
That's about the extent of the benefits. Foreigners still have to pay out-of-pocket for travel and medical insurance, private schools, and personal expenses. Barbados digital nomads won't be liable for paying income taxes in the country. Still, neither are regular tourists who may happen to be working online.
If you'd like to save a few thousand dollars, you can simply travel to Barbados for stays of up to 180 days on just a passport, depending on your country of citizenship. Sure, it's not an entire year, but six months is a fair amount of time to get to know a destination. Then, you can move to a neighboring Caribbean island for another six months at no additional cost.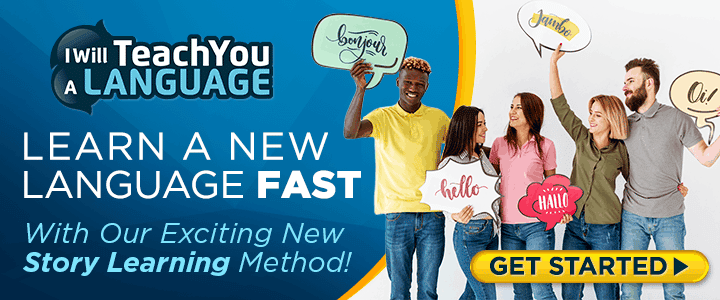 Verdict: Pass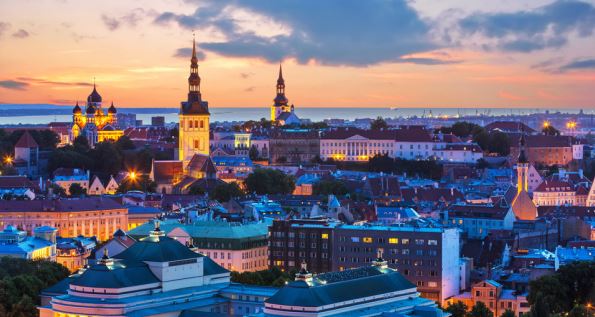 ESTONIA
Within a week of Barbados' announcement, Estonia's government followed with one of its own. Estonia made international headlines in 2014 with its Estonian E-Residency program, which allows international entrepreneurs to open a company remotely in Estonia without traveling there. Where the E-Residency program falls short is in granting any travel privileges to the country. The Estonia Digital Nomad Visa makes up for that by offering remote workers the ability to legally live and work online in Estonia for up to one year.
Although the one-year stay is similar to what Barbados offers, the Estonia Visa's application fee is only €80-100 rather than $2-3k. The ability to live in Estonia for one year is also more valuable because Estonia is a Schengen country. Passport holders can only stay in the Schengen Zone for 90 days per 180 days. With the Estonia Visa, however, digital nomads can make their home base in a Schengen country and continue traveling throughout Europe without having to leave the continent every 90 days.
While the Estonia DNV doesn't provide any other perks, such as healthcare or a path to permanent residency, there's not much to lose for a €100 application fee. However, you will be considered a tax resident "if you stay in Estonia for at least 183 days in a period of 12 consecutive calendar months." Having to pay taxes in Estonia would negate some of the benefits of being able to live there for a year. The individual income tax rate in Estonia is 20%.
To qualify for the Estonia DNV, you must prove you have at least €3,504 in monthly gross income and work for yourself, a remote employer, own an international online business, or have some other offshore revenue stream from outside Estonia.
Verdict: Apply
GEORGIA
Georgia's Minister of the Economy, Natia Turnava, announced the "Remotely from Georgia program. "The program aims to attract international digital nomads, entrepreneurs, and remote workers who plan to stay in the country for 180-360 days. Although applicants should have a minimum monthly income of $2,000, no proof is required. There's no application fee, either. During coronavirus times, applicants must also have health insurance and undergo a 12-day hotel quarantine and PCR testing at his or her own expense.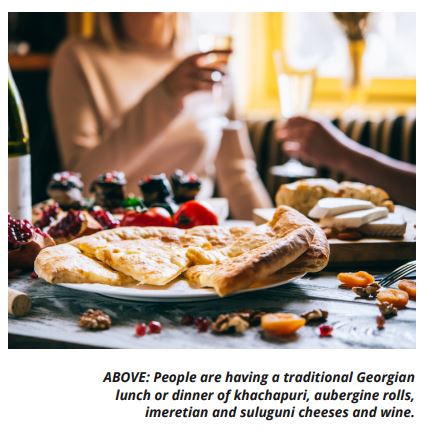 The stakes to qualify for the Remotely from Georgia are low, but the benefits are also slim. Many countries' citizens can already stay in Georgia for up to one year on just a passport. And, while you won't have an official status to work from your laptop, it also doesn't mean that you can't.
Verdict: Apply here if you feel like it, or plan on staying for at least 180 days.
CROATIA
Croatia plans to become the third European country to offer a Digital Nomad Visa after Estonia. But, unlike its predecessors, the government is actively investigating the needs of digital nomads and exploring topics such as taxes, finances, lifestyle, and health considerations. When approved, the Croatia Digital Nomad Visa will provide an exciting option for expats who want to live in Europe at a low cost of living without worrying about Schengen restrictions.
Although Croatia is an EU country, it's not a Schengen country. That means you can live in Croatia for 1-2 years and use it as a home base to travel throughout Eastern and Western Europe, the Middle East, Africa, and the Balkans. Croatia's Digital Nomad Visa program will launch in early 2021.
Verdict: Stay tuned for more.
ANTIGUA & BARBUDA
This Caribbean island nation is the most recent country to announce a DNV called the "Nomad Digital Residence Visa Programme." A non-refundable application fee of $1,500 for individuals, $2,000 for couples, or $3,000 for families grants you the ability to live and work from your laptop in the country for up to 2 years.
Citizens of most countries could also travel there now for up to 180 days with no visa required. But, the Nomad Residence program is an interesting option for people who want a home base in the Caribbean, especially families who are slow traveling. The Nomad Programme is an affordable choice compared to Antigua and Barbuda's citizenship by investment options, ranging from $100,000 to $1.5 million.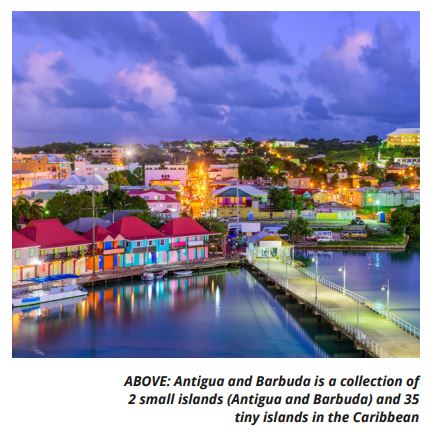 Verdict: Consider it if you want to live in Antigua Barbuda for two years and have previously thought about purchasing a Golden Visa in the Caribbean but can't afford it.
DUBAI
Finally, Dubai's new "virtual working programme" was announced in mid-October. The visa is valid for one year and costs $287 to apply. Applicants need a passport with a minimum of six months' validity, health insurance coverage in the UAE, and must earn a minimum of $5,000 per month either through a remote salary or business revenue to qualify. Despite having a higher average cost-of-living than some other digital nomad destinations, Dubai consistently ranks among the best cities in the world for safety and quality-of-life. As an added bonus, there are no individual income taxes in Dubai, which makes this one of the more interesting Digital Nomad Visa programs available.
Verdict: Apply
WHO SHOULD APPLY FOR DIGITAL NOMAD VISAS?
When considering if you should apply for a Digital Nomad Visa or not, think first about your goals.
How fast or slow do you want to travel? If you plan on changing destinations every 1-3 months, it wouldn't be necessary to obtain a DNV anywhere.
Do you want to have a home base? If you plan to sell all of your belongings or put them in storage and live out of a suitcase or backpack, you probably don't need a home base (unless you want one). Thus, a DNV wouldn't be necessary.
Is it essential for you to have official or legal status in a foreign country when working from your laptop? If so, a DNV would be for you.
Which region of the world are you interested in exploring? If you're interested in going to Europe or the Caribbean, you have multiple DNV options. If you're more interested in exploring Africa, Asia, or the South Pacific, current programs are irrelevant.
With the number of expats posed to increase exponentially in the coming years, governments should make provisions to serve them. The concept of a Digital Nomad Visa is a good first step, but it doesn't go far enough.
It's important to remember that Digital Nomad Visas have no bearing on taxes or obtaining permanent legal residency status. You can change your tax domicile to a new country with or without a special visa or work permit. You can change your tax base while traveling and working online with just a passport. Likewise, if you know you want to settle somewhere long-term, you can ignore the Digital Nomad Visa programs. Instead, aim for obtaining permanent residency or citizenship abroad with more benefits.
Kristin Wilson is a long-term digital nomad and expat relocation consultant who has been living and working across 60 countries in the past 18 years. She has helped more than 1,000 people retire or live abroad in 35 countries through her fully-remote, international relocation company, Orbis Relocation. She is also the creator of YouTube.com/DigitalNomad, YouTube.com/TravelingwithKristin, and the host of Badass Digital Nomads Podcast.