Montenegro An Interesting Place To Be!
Montenegro as a Plan B

by Ladislas Maurice
If these times have taught us anything it is that having a backup plan is crucial. The most common backup residencies that are marketed online are typically Panama, Nicaragua, Thailand, Malaysia, Georgia, and, for Americans, Puerto Rico. They are all great in their respective ways.
A small country on the Adriatic coast is flying under the radar. It isn't quite as advantageous from a fiscal point of view but has a lot to offer.
Montenegro, an ex-Yugoslav country, is nestled between Croatia, Serbia, and Albania on the Adriatic coast. It is a small jewel of a nation. Think Croatia, but more affordable, less bureaucratic, and with more to offer relative to its small size.
It is a young nation of 600,000 souls, which attained independence from Serbia in 2006. For all Westerners reading Escape Artist Insiders, do note that NATO bombed the country in 1999 (when it was still part of Serbia) and killed a number of civilians. It isn't too much of a topic these days, and you won't feel the ramifications as a citizen of the aggressors.
WHY IS MONTENEGRO INTERESTING AS A PLAN B?
The Tax System Montenegro compares very favorably to the vast majority of European countries. It has a 9% corporate income tax, 9% personal income tax (on worldwide income), 9% dividend tax, and 9% capital gains taxes. It is much better than the tax hell that is the beautiful neighbor Croatia. Granted, it is not a tax haven, but it is as close as you can get to, in a "real country" on the European mainland.
Incredibly Beautiful Nature Combined With Mediterranean Climate The Adriatic coast is absolutely stunning, just like in Croatia. Dubrovnic in Croatia, where Game of Thrones was partially filmed, is a mere 1h30 away from the Bay of Kotor, the area I recommend foreigners move to.
On the Montenegrin coast, you will find old towns like Budva and Kotor, great fishing, cute pebbled beaches, quaint villages, as well as luxury yacht marinas and developments.
Inland, you will encounter endless mountains (the name Montenegro means black mountain) and stunning national parks that offer great hiking and rafting.
You can go skiing in Winter – there are multiple ski resorts. Granted, it's not the Alps, but for less than $30 a day, you get a ski pass and ski equipment rental.
Three hours later, you can be downing beers or wine in a shirt on the Adriatic Coast.
Affordability Montenegro ranks favorably in the Numbeo cost of living index. Real estate offers some interesting options as prices can be 30% cheaper than in neighboring Croatia. A pint of draft beer will set you back $2-$3, a good Italian pizza in a respectable establishment about $8-$9. A large loaf of delicious local bread will be about $1.
Good Schools The Bay of Kotor has two English[1]language international schools to choose from, both in the marina town of Tivat.
Budva, a "big", slightly tacky, resort town has two Russian schools, which are a more affordable option, and typically offer better quality STEM classes.
If you want your children to learn Russian, this could be a good opportunity. If you're on a budget, merely being a resident of Montenegro entitles your children to near-free state education in Montenegrin. The schools are good – certainly no worse than the indoctrination camps back in North America. You'll probably just need to hire a tutor to help your children with the language.
In The Heart Of Europe Tivat also has an international airport with direct flights to Belgrade and Moscow as well as to Dubai, London, Frankfurt, Paris, etc. on a seasonal basis.
The capital, Podgorica, has a good international airport with direct flights to all over Europe on a regular basis. As much as I like to say positive things about Montenegro, I must say that Podgorica is potentially the least interesting capital city in Europe. In my mind, it's just an airport.
FREE GUIDE! Get Essential Information on Protecting Your Assets
18 STEPS TO IMPLEMENTING YOUR PLAN B
This is one of Montenegro's key competitive advantages. Unlike Georgia, which is a 4-hour flight away from Central Europe and 6-7 hours away from Paris and London, Montenegro is a short 1h flight away from Vienna and a 2h flight away from Paris. Many low-cost airlines fly to Montenegro, thus rendering traveling around the continent good value.
Montenegro Seeks To Attract Wealthy Foreigners All the luxury marinas and developments being built (Porto Montenegro, Lustica Bay, and Porto Novi) seek to attract the ultra-rich with their superyachts and many 5- star hotels are built or are being built.
Montenegro also launched a citizenship by investment program. You need to invest 450,000 euros in some specific coastal real estate developments, or 250,000 euros in some specific inland real estate developments, AND make a donation of 100,000 euros.
Honestly, it's a bit overpriced, but it nevertheless speaks to the open-mindedness of the authorities to foreign capital.
It's Easy To Get In! All you need to be able to obtain a residence permit to live there full-time is to own real estate in Montenegro or be the director of a Montenegrin company (even if it does nothing – running costs of about 3,000 euros a year).
If you need a lawyer to help you with your real estate purchase in Montenegro, to obtain a residence permit, or to create a local company, feel free to get in touch with me. I work with a good lawyer who is fluent in English.
I PERSONALLY OWN REAL ESTATE IN MONTENEGRO FOR THREE REASONS
I love spending time there
If I ever needed another residency, I could activate it in Montenegro within a week or two.
I believe real estate is still a good deal, even if fluctuations in the current environment are expected. The day Montenegro joins the EU, probably in the mid-late 2020s, will mean capital gains for real estate in Montenegro. At that point, I'll probably sell to some speculating European.
IS THERE ANY RISK IN MONTENEGRO?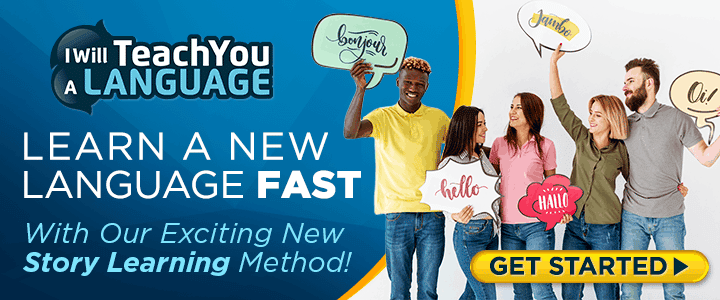 Montenegro is a very safe country. You can let your children run around and nothing will happen to them. There was some political turbulence recently but a new government has been democratically elected, and the recent lockdown has left the economy in a dire state. Nowhere is perfect nowadays. All you can do is stay diversified and never be all-in on anything.
A GREAT EUROPEAN PLAN B FOR NORTH AMERICANS
Living in Europe is a dream for many North Americans. I understand – the lifestyle is fantastic if you have the means for it. But visas are often an issue, especially in the European Union, not to mention taxes.
Montenegro is therefore the perfect solution. You can live in Montenegro, use it as a base, and still get to spend two to three months in the EU every year.