Special Report
OFFSHORE BANKING
How Privacy And Control Can Protect What's Yours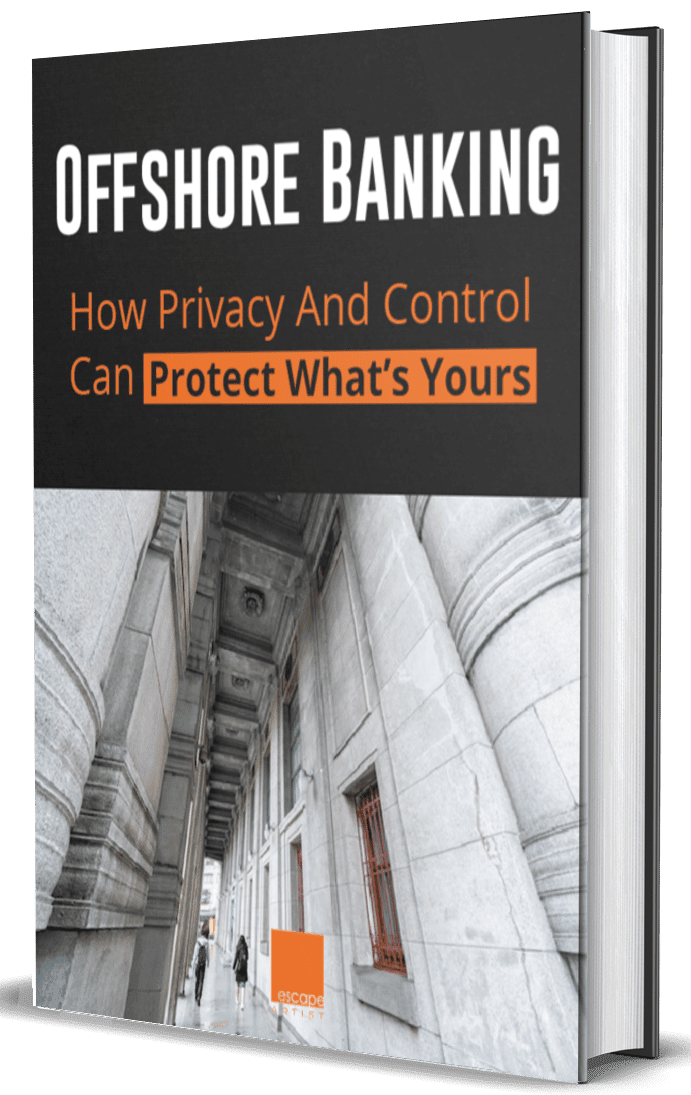 Download This Special Report And Get The Answers To Questions Like…
What Is An Offshore Bank?

What Are The Advantages Of Offshore Banking?

Is Offshore Banking Legal?

What Should You Look For In An Offshore Bank?

Where Are The Best Jurisdictions For Offshore Banking?

Do's And Don'ts Of Banking Offshore.

How To Stay Safe While Banking Offshore.

What Forms Do You Need To File With The Government?

Changes In Offshore Banking – Then And Now.

Is Opening An Offshore Bank Account Difficult?

Why Do You Need An Offshore Bank Account Today?

How Do You Set Up An Offshore Bank Account?
Enter In Our Details Below To Instantly Download This Special Report Now…
 YOUR INFORMATION IS 100% SECURE.
BY SUBMITTING YOUR INFORMATION YOU AGREE TO BE CONTACTED FOR MARKETING PURPOSES BY ESCAPE ARTIST AND CAYE INTERNATIONAL BANK.
© COPYRIGHT 1997-2020 EscapeArtist Inc. All Rights Reserved.