Own the very best parts of one of the most beautiful national parks in the world! Like the Rockefellers did with the lodge in Yellowstone. The jungle-covered volcanic rock thrusting vertically upward is a natural stronghold and the gateway to Isla Magdalena National Park—It is the size of Maui, yet with no public entrance (44 degrees 30', the same latitude as Nice, France or Eugene, Oregon)—not to be confused with the Isla Magdalena with penguins. The #1 architect, Antoine Predock, designed a massively cantilevered lodge 143-feet above and out over a spectacular 100-foot waterfall to surpass Frank Lloyd Wright's Falling Water on the building site that offers 270-degree views for many miles down an ocean fjord—the only way in by boat. The 32.95-acre private building site is a 243-foot-high solid rock platform large enough for a resort or castle, that adjoins our private concession of 1,291.81 acres that follows our river up 9 miles past 26 waterfalls to 3 lakes around a caldera, to a massive waterfall off the back side to a second river all cherry-picked best parts of the park. Featured in Island Hunters Season 3 Episode 2 "An a-Fjord-able island." Archipelago micro ocean currents/winds make this the safest location on the entire planet in the event of a nuclear war in the northern hemisphere.
Turnkey ready to build with all the needed permits: Environmental Impact Study and zoning change for a resort, hydroelectric rights of 490 liters/second, a Navy Concession that leases a large part of the ocean for a marina, a recently completed large concrete pier in rare tax-free zone with a ferry ramp to unload large ships (priced separately or shared), a 3,668' paved runway capable of a corporate jet in the closest possible place we could put an airstrip to our building site that is currently owned by the state; however, we have started the first steps of approval for a 99-year private lease, all allowing the buyer to assume our contracts with the Ministry to build. Jungla Salvaje S.A., the owner of the property and all assets (hereafter JSSA) had a RE/Max offer of $7 million for the land only without the marina and Navy Concession prior to 2008 crash; however, due to a $60 million contract we accepted instead for a resort that fell through after the 2008 crash, the land concession terms were not upheld by JSSA, so the MBN initiated legal actions in 2018, which were not known about by JSSA until 2023, because the MBN failed process service. JSSA's law firm who is now (in 2023) annulling the process service, advises that we find well-funded buyers to come in to obtain new building schedules from the MBN, and buy all the assets. The years of work on permits can only be assumed with purchase and proof of capital to build prior to conclusion of MBN lawsuit conclusion, otherwise decades of permits will be lost and the land will return to the government as dead capital.
THE ULTIMATE STRONGHOLD
Isla Magdalena, Patagonia, Chile
Nine miles with 1,324.76 Acres
INQUIRIES
Duane Pederson
info@einsoph.com
Details:
This private island is the world's ultimate stronghold. Fly your private jet to this island escape landing on a 3,668-foot-paved airstrip with ocean at both ends (government owned on the mainland, but closest possible location to the island to arrive privately). It is capable of corporate jets like a Cessna Citation, Lear, or large twin-engine props. The airstrip could even be lengthened for even larger aircraft. After unloading directly from your aircraft your boat travels 13 miles down the narrow fjord to the island and building site. Or sail in from the Pacific Ocean on your yacht directly to the island and moor at your own marina that you can build with our existing Navy Concession that provides ownership to a large part of the ocean for a marina. We have already built a concrete pier/ferry ramp that is capable of receiving large ships in the very deep waters.
The site was chosen for the ultimate security. Barring anyone from getting within miles of your site is a very narrow fjord that is the ONLY way to the building site. That fjord can be watched for many miles from the cliff building-site and in a state of emergency your security detail could patrol it at both ends. On the back side of the site is one of the world's thickest impenetrable temperate jungles with cliffs and vertical terrain everywhere that in itself prevents anyone from getting near your building site: e.g. I hired an active team of the U.S. military fresh from Iraq to attempt to go a few miles in the jungle with cliffs everywhere, and after one week they only penetrated one mile! They returned beat up and exhausted having failed to get to their destination.
We have obtained both private land and a concession on this uninhabited Chilean archipelago island of national land the size of the Hawaiian Island of Maui with a building site of 33 acres over the attached spectacular 100-foot fjord waterfall.
Jungla Salvaje's (JSSA) privately owned land is with a contract with the Chilean Ministry with easy-to-meet minimum building requirements. In addition, there is a nine-mile concession of 1,292 total acres that is similar to a ski-resort concession and has a land lease of approx. $2,000 per year (or $1,021 per year at the bargain current exchange rate). Both of these parcels were cherry-picked and hand drawn by JSSA to include the best parts of this Patagonia national-land island preserve.
The building site is on 243-feet high cliffs above the ocean. For ultra security we have designed the ferry ramp for receiving cargo containers unloading straight into a basalt rock tunnel. It can even act as an ultra-secure vault. A tunnel in the solid rock will need to be completed for another 492 feet horizontal with an elevator shaft up for 243 feet vertical. Going straight into the solid rock simultaneously adds ultra security to the island with no other easy way up the slope to the flat platform. The geology has a special rare feature: A double-reverse fault like those where castles were built. The ground goes instantly from steep to flat as a parking lot for the entire building site, then rises even steeper on the back side. It is a perfect castle site!
Global ocean currents and global jet streams were analyzed and studied extensively with the objective to select a location on the planet that in the event of a nuclear war launched by Russia would be the least contaminated location on the entire planet. Also in the event of leaks from one of the hundreds of known bioweapons labs around the world working on human exterminating pathogens with up to a 60% kill rate is another scenario considered for the selection of this spot on the planet to be safe.
In addition, the nation-state sized island itself features many caves and lava tube openings near our site that a geologist estimates likely run for at least 7-9 miles to the ancient source of the lava tubes.
We at Jungla Salvaje S.A. originally planned to build a resort as you can see in the Rivendell Resort video below. We signed an Agreement for $60 million in investment in 2008 just before the market crashed; since then, remote tourism has died. We can't sell the land directly due to conditions with the Ministry; however, we can sell the corporation that holds the land and all the conditional contracts of land ownership. If you buy the corporation, Jungla Salvaje S.A., that holds the land, you must build to meet the minimum conditions within a new timeline that you can set up with the Ministry, and you will need to take in some "scientific guests" that is scientists doing research at the island site. Our law firm, one of the very top law firms in Chile, can answer any questions you may have. Please call me, Duane Pederson, to arrange a meeting with our law firm at 415-488-3602 or email me at info@einsoph.com.
In sum, it can simultaneously be a vacation home building site, and it could also be one of your several homes in other countries with this one being the ultimate escape haven.
For More Information and Due Diligence
Obtain Island Hunters on Amazon Prime Season 3 Episode 2 "An a-Fjord-able island." The best shots of both our glacier water source and our island waterfall are in the first couple minutes until helicopter takes off.
View the following video that was made with a resort idea in mind:
https://drive.google.com/file/d/1Ntny1vfHALSk5JSxmvG2T5iFZWQ7RgLk/view?usp=sharing
Then view our Glacier site https://www.glacial.group/
We've gotten pretty far along on developing a project. It's been a labor of love for 24 years. Here's a brief history to summarize assets we own:
1999: Formed a corporation in Patagonia. Located this island property in Patagonia after searching for two years in 30 countries, then wrote 1/2-inch thick business plan to obtain the property from the government after an "International Licitación" competitive bidding.
2000: Began the long bureaucratic process to obtain what I had won in international bidding. This involved a very long process of working with many government offices and officials.
• 2001: Bureaucracy of thousands of steps finally completed to officially legally document the transfer of land in contracts from the national government to Jungla Salvaje S.A., my corporation that owns the following cherry-picked and hand-drawn assets:
• 33 acre building site privately owned with a contract that minimum building must be completed within time schedules that need to currently be expanded.
• Nine-mile concession of 1292 acres going into a national park island past 2 rivers, 3 lakes and 26 waterfalls.
• Acreage located within a national-park island the size of Maui.
• Other assets to be obtained later as defined below.
2002: Environmental Impact study completed
2003: Use of Land changed
2006-2007: Water rights
2007: Mining rights to protect land
2008: Hydro-electric rights of 490 liters/second
2008: Lobbied government to pave nearby airstrip and lengthen it to 3,668 feet all of it usable with ocean at both ends. It is the closest possible place we could put an airstrip to our building site: 13 miles down the narrow fjord.
2008: Signed agreement with a resort company for $60 million including a corporate jet and tram. They were under construction of five resorts around the world and they searched all of Patagonia (Argentina and Chile) for a year and selected our location.
2008: Paid retainer and covered flight and all expenses (approx. $100,000 total) to fly one of the world's top architects, Antoine Predock and his team to the island from New Mexico, USA.
2008: Paid team of topographers to conduct topography for several months in one of the world's thickest "jungles" to finish topography of the entire building site in one-foot detail.
2008: Navy Concession granted to build pier and marina in a tax-free zone for free imports/exports.
2008: Subprime crash September 2008 had a 90% drop in tourism.
2008/9: Agreement with Resort Company investor was reduced to $25 million post crash. Resort Company investor shortly went bankrupt after having paid for the expensive Navy Concession.
2013: Applied/received first step of approval to lease the paved runway on 99-year lease agreement with our installing an inexpensive ILS.
2015: Mining rights to protect land (second agreement)
2015: Started construction of trails
2016: Obtained one of the world's largest glacier water rights of 266 liters/second (17x Nestlé's infamous Great Lakes water rights).
2016: Extended Environmental Impact report
2016-2017 Completed a concrete pier/ferry ramp at a cost of $250,000 that included dynamiting into the basalt rock where the proposed tunnel starts and will need to be completed into the side of the mountain for an additional 492 feet. Alternatively, Predock designed from our pier a vertical, normal elevator, with extended cat walk.
2017 – 2020: Offers of capital only from organizations/groups that did not align with protecting the island
2020-2022: COVID restrictions and lack of capital preventing builder from traveling to property to start construction.
Chilean Patagonia islands in the archipelago are highly valuable only when accompanied by permits – acquired over decades of time. Unlike other properties sold to unsuspecting buyers without the necessary permits, this property a turnkey ready-to-build site! Island properties without a Navy Concession that takes decades to obtain are worthless, dead capital. In addition, Patagonia properties need environmental impact statements and change of use of land—all these permits we have that take many years to obtain. This is why there are almost no projects in this region completed, why there is so much stunningly beautiful land unoccupied, and why the new owner of this property will now have a turnkey ready-to-build site, with zero neighbors, now that literally thousands of steps that take years have been completed through dozens of government agencies spread across the country.
Full disclosure for potential buyers:
Registered water rights owned by Glacial Water LLC ($60,000/per lps): $15,960,000 USD
Land concession, private land parcel (1,324.76 acres) and JSSA water rights: $7,900,000
Navy concession: $6,500,000
Total for all JSSA assets (Island + Navy): $14,400,000
Hydro electric rights ($10,000/per lps): $4,900,000
Total $35,260,000 USD for all assets
We are flexible on price if the buyer can provide good comparables as justification of offer price.
We have all the permits finished, so the property is turnkey!
Due to the 2008 crash, our plans to move forward with building a $60 million second-to-none boutique resort with Antoine Predock's architectural preliminary vision were halted. The demand for such resorts ended in 2008. So we are selling this property. We have already paid Predock in retainer fee and travel expense for Predock and his team to assess the building site, start preliminary designs, and Predock, the #1 architect in the world (in our opinion), is willing to work with the new owners to make the new owner's dream design a reality!
As mentioned above, JS's law firm who is now (in 2023) annulling the process service, advises that we find well-funded buyers to come in to obtain new building schedules from the MBN, and buy all the assets.
Property Id : 41112
Price: $ 35,260,000
lake view
marina
mountain view
ocean front
Contact Me
Schedule a showing?
Similar Listings
$ 650,000
Ranch/Farm for sale, 25.5 hectares in the community of Rio Negro. Property is setup with pasture land partitioned w
[more]
Ranch/Farm for sale, 25.5 hectares in the community of Rio Negro. Property is setup with pasture land partitioned w
[more]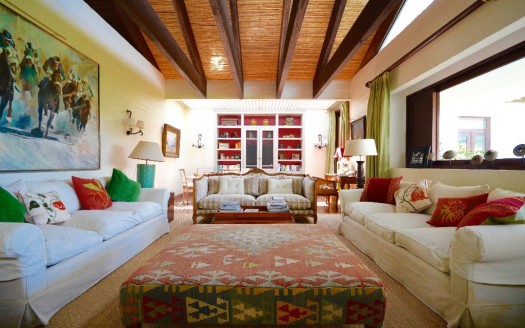 Luxury Chile wine estate and vineyard for sale in the Casablanca Valley, midway between Santiago and Valparaiso. Th
[more]
Luxury Chile wine estate and vineyard for sale in the Casablanca Valley, midway between Santiago and Valparaiso. Th
[more]