A rare opportunity to own a 67-acre cacao farm, with pasture for horses and cattle and cabins and homesites for living. It is such a unique and beautiful land with so much potential. Turn it into a therapeutic destination for chocolate enthusiasts. Retire here and enjoy a simple life on this abundant land. Or live elsewhere and operate the cacao production from afar, as we did for many years.
The farm has 19 acres of mature cacao trees. The beans have been registered by the Heirloom Cacao Preservation Fund as "Heirloom Quality and Flavor". It produces four to six thousand kilos (9,000 to 13,000 pounds) of dried beans a year.
The farm features spectacular mountain views and 17 acres of original uncut primary forest. There are abundant mature tropical fruit trees producing heavy yields of guanabana, avocado, orange, grapefruit, jack fruit, caimito, zapote negro, zapote rosa, limon, banana, platano, café, pina, mangosteen, carambola and more than 100 coconut palms. We have additionally planted hundreds of native hardwood trees for reforestation.
The virgin forest is incredibly beautiful, with enormous old growth trees and rare tropical birds. A lovely trail winds through it. This is the last remaining protected virgin forest in the area. What's amazing about this forest is the easy access. Normally native forest in Costa Rica is found only on steep slopes with difficult access. To get to our forest you just walk up a small hill.
The balance of the land–about 31 acres–is gently rolling pasture for horses or cattle.
As you can see from the pix the views are amazing. The first photo was taken from the cabin looking out to the Talamanca mountain range. There are several potential homesites with great views of the river valley and the mountains.
The farm is completely off the grid and uses a modest solar power system. There are two natural springs on the property. Current water supply comes from a pristine spring about a mile away, shared with the neighbors. A nearby river (Rio Coto) with great swimming holes is only a 20 minute walk away. The water table is very high and it would be easy to dig a well pretty much anywhere on the property.
The present owners built a beautiful yoga studio (475 sq. feet) and a cabin (650 sq. ft) with epic views of the Talamanca Mountains. Both the studio and the cabin are made from sustainably harvested local cedar, with eucalyptus and amarillón hardwood floors. There is a flower garden off the deck of the yoga studio which attracts an abundance of hummingbirds and butterflies. The cabin is one very large room with kitchen, living, and sleeping areas, and an outside bathroom. The studio could easily be turned into a small house.
There is also the original farmhouse, which is in need of repair, but has a good foundation, plumbing and a convenient location. It could be ready to live in with a few weeks of TLC.
The farm is completely organic, although not certified. The altitude is about 1650 feet, perfect for any type of farming one could imagine. The soil is ideal–everything grows here. This could be a permaculture paradise. The workers on the farm have been there for 15 years. They love the property and have the know-how to grow and process the cacao beans and caretake the other rich produce found on the farm.
This is a place time seems to have stopped. There are very few cars–people mostly get around on horseback or foot. Good dirt road access (4×4 only). The farm location in Bonanza is remote, yet is only a 40 minute drive to the historic town of San Vito with its shopping centers and one of the best hospitals in Costa Rica.
Property Id : 40907
Price: $ 325,000
Property Building Size: 1,125.00 m2
Property Land Size: 271,139.00 m2
Rooms: 4
Bedrooms: 2
Bathrooms: 1
Year Built: 2005
Garages: 0
Basement: 0
External Construction: hardwoods
Roofing: fibrolite
back yard
front yard
mountain view
roof deck
storage
My details
Manager
Josephine Calvi
Contact Me
Schedule a showing?
Similar Listings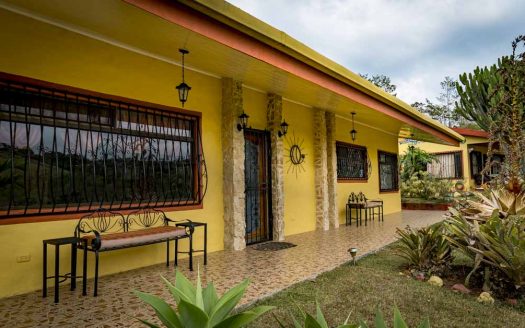 $ 219,000
This is a great opportunity to own this incredible estate which includes your own stream and waterfall. The propert
[more]
This is a great opportunity to own this incredible estate which includes your own stream and waterfall. The propert
[more]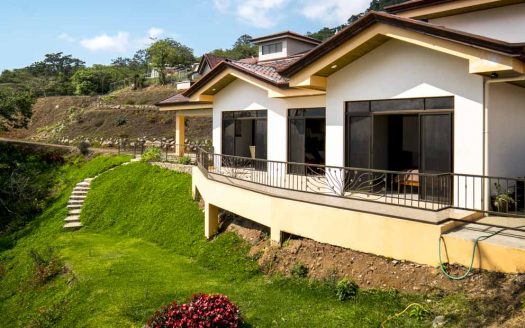 $ 250,000
This custom ocean view home is now available in the exclusive gated community called Jardines de Magallanes in San
[more]
This custom ocean view home is now available in the exclusive gated community called Jardines de Magallanes in San
[more]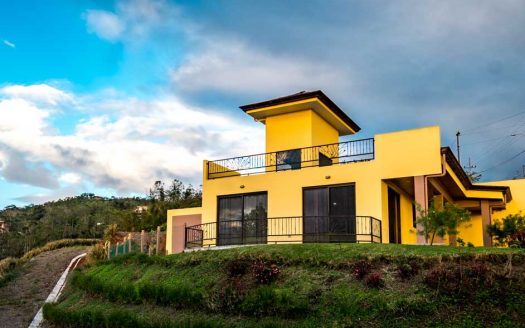 $ 225,000
Custom Magallanes modern design home with in the Terrazas de Magallanes Community with spectacular views is now ava
[more]
Custom Magallanes modern design home with in the Terrazas de Magallanes Community with spectacular views is now ava
[more]