Privacy, clean air, clean water and clean energy are yours on this 34.5 acre property located only 1.5 hours from San Jose.
The majority of the property is covered in forest and, nestled within it, is a turn key, off grid, resilience ready homestead, designed for as much self-sufficiency as you desire.
Vital, clean water flows from a year round gravity fed spring protected by the forest above the house and gardens.
A 16 panel solar system with Inverter and Batteries provides 100% of the electricity.
Established vegetable gardens and fruit orchard with clean fertile soil to grow as much of your own food as you like and working animal husbandry systems provide food and fertiliser.
Infrastructure includes:
Beautifully crafted 1 bed/ 1 bath Hardwood home
Multi-purpose studio for guests or work
1,160 sq.ft. glass-roofed greenhouse
Vegetable gardens and fruit orchard (avocados, sweet mandarins, peaches, jackfruit, bananas, passion fruit, and lots more).
Animal husbandry systems, including a 516 sq.ft. barn and 2.5 acres of cross fenced grazing cells suitable for goats, sheep, cows and poultry..
Planted stands of firewood for the fireplace and wood-fired stove.
A year-round stream runs with the property leading to two waterfall cascades just a short hike up the river bed.
Below the orchard is a field area with a petroglyph carved by the tribal ancestors who once lived here (estimated to have been carved 500-1000 years ago).
As you'd expect, the property is alive with wildlife including hummingbirds, tucans, blue morpho and monarch butterflies, armadillos, kinkajous, coatimundi and the occasional troupe of white-faced monkeys.
The property has been 100% pesticide-free and herbicide-free for over five years
Considering the views and privacy, general amenities are only a short drive away – it's just 10mins to the village of Cachi, 25mins to the town of Paraiso, 40mins to the city of Cartago and under 2 hours to the airport in San Jose. Tapanti National Park is a half hour drive from the property.
The beautiful, open-plan, hardwood home was built in 2016 using local woods from sustainable forestry. Teak floors run throughout the interior, in the kitchen there are hardwood and granite countertops, and a stone fireplace warms the living area on cooler mountain nights.
The house comprises: master bedroom, living area, kitchen, dining balcony, pantry/storeroom, bathroom, and meditation deck. There is also a separate laundry and storage area under the house.
A separate 215ft² (20m²) structure that can serve as a guest room, workshop or storage is located next to the house; there are also numerous potential sites to build other houses or cabins, all with beautiful views of the surrounding mountains and forest.
Beside the house is a sizable vegetable and crop garden and there is a 1,160ft² (108m²) glass-roofed greenhouse for vegetables, herbs and flowers. There's also a 516ft² (48m²) barn structure currently used for animal husbandry.
Access to the property is an easy 200 meters from the end of the public, graded road in a 4×4. The house is tucked into the property, a three-minute walk up hill from the end of the driveway. At an elevation of 1400m, daily temperatures average 64-74℉ (18-23℃).
More detailed information and more photo at www.mountainretreatcostaricaforsale.com
FEATURES: Spring water, Solar Power, Stream, Cascades, Forest, Organic gardens, Fruit orchard, Glass roofed Greenhouse, Barn/Workshop, Storage building, Animal Husbandry Systems, Mountain Views, Plenty of room for growth.
Property Id : 38971
Price: $ 585,000
Property Building Size: 100.00 m2
Property Land Size: 140,000.00 m2
Bedrooms: 1
Bathrooms: 1
Year Built: 2016
Contact Me
Schedule a showing?
Similar Listings
$ 137,500
I am selling a 2-bedroom apartment in Lagunilla, Heredia. It has a beautiful view on the top floor of a tower. It
[more]
I am selling a 2-bedroom apartment in Lagunilla, Heredia. It has a beautiful view on the top floor of a tower. It
[more]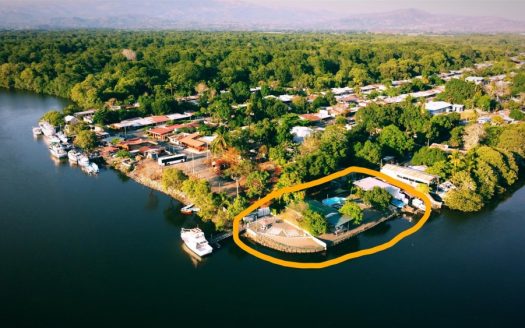 $ 660,000
Located in Puntarenas sits this rare waterfront property with a private dock, perfect for an avid sport fisherman o
[more]
Located in Puntarenas sits this rare waterfront property with a private dock, perfect for an avid sport fisherman o
[more]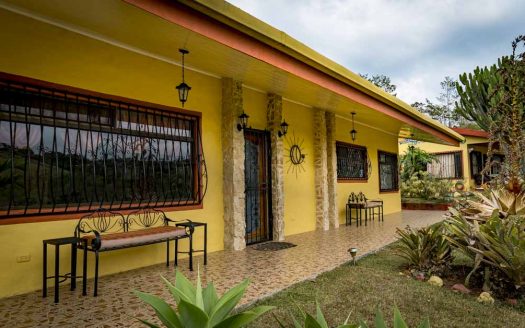 $ 219,000
This is a great opportunity to own this incredible estate which includes your own stream and waterfall. The propert
[more]
This is a great opportunity to own this incredible estate which includes your own stream and waterfall. The propert
[more]