Property: An unparalleled business opportunity and coveted property in Bocas del Toro
Tropical Suites is the premier luxury hotel in Bocas del Toro and Isla Colon and one of the top 5 hotels in the nation of Panama. Located at the cusp of the beautiful Caribbean Ocean in the internationally renowned island chain of Bocas del Toro, the hotel boasts 21 fully equipped suites with kitchen, sleeping area, workstation, private balcony, and Jacuzzi bathrooms. This includes an expansive Presidential Suite with panoramic Caribbean Ocean views; an Executive Suite with private elevator access and sky terrace; and a glass bottomed suite that allows guests to watch fish and turtles swim in the warm Caribbean ocean right below their feet.
Additional property amenities include an onsite marina, an onsite laundry complex, elevator, converted BOH and office space, and back-up electricity system. The property is generating sales of $695K and boasts a healthy NOI of $332K.
In addition to current cash generation, the Property also has a leasable bar / restaurant space with approved ocean front / marine expansion area.
Recognition: A celebrated & turnkey operation, our awards say it all…
From a guest perspective, Tropical Suites has maintained #1 "Consumer Popularity Index" rating on Trip Advisor for 10 consecutive years in Bocas del Toro. Likewise, Tropical Suites continues to fall in the "Top 5" Hotels across the entire nation of Panama.
From a service and operational perspective, Tropical Suites has earned HomeAway's coveted "Certificate of Excellence" for 10 consecutive years and is part of the elite group celebrated for being a "Top 1% in the World" hotel property.
A premium tourism investment: Property has earned distinct regional entitlements & status
The property is eligible for Tourism Law No. 80 status. Additionally, Tropical Suites is situated on title land.
Getting to know Bocas del Toro & the Nation of Panama
With pristine beaches, endless flora & fauna, and infinite activities, Travel + Leisure named Bocas del Toro as their "Top Travel Destination in the World". Traveler's and locals alike can enjoy world-class experiences that are authentic, unique, and delivered with superb cultural enthusiasm. Bocas offers a beautifully unique experience and Tropical Suites is the crown jewel hotel overlooking the Caribbean seas and centrally located in bustling Isla Colon.
And… did we mention that Bocas Del Toro is situated in a completely Hurricane Free Zone.
Panama, as a country, is a leading international business environment with robust and unrivaled hotelier & traveler incentives. Investors can enjoy strong international banking centers, a stable economy with no exchange rate risk (USD), and world-class infrastructures and communication. The nation enjoys a centralized global location with a strong international airport center.
Please contact us for further details on this rare property, brand, and turnkey purchase opportunity in beautiful Bocas del Toro, Panama.
Property Id : 34435
Price: $ 3,550,000
Rooms: 21
Bedrooms: 23
Bathrooms: 21
Year Built: 2004
air conditioning
balcony
beach front
business center
concierge
deck
doorman
gym
marina
ocean front
ocean view
washer and dryer
wifi
Contact Me
Schedule a showing?
Similar Listings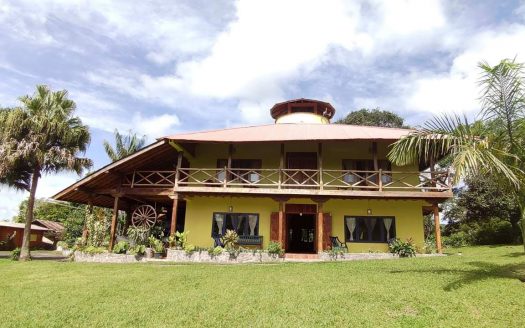 $ 399,000
The unique design and construction of the Teak Farm House sets it apart from the herd. With exposed teak post and b
[more]
The unique design and construction of the Teak Farm House sets it apart from the herd. With exposed teak post and b
[more]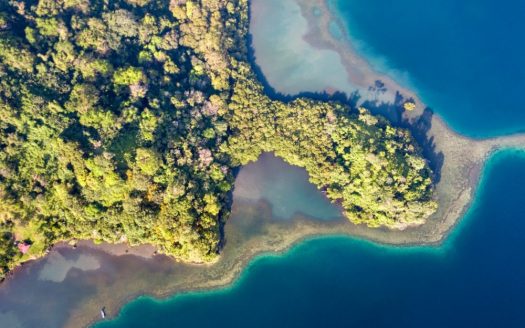 $ 151,500
Exceptional investment opportunity in Bocas del Toro, Caribbean Panama. This property has 3,32 titled hectares and
[more]
Exceptional investment opportunity in Bocas del Toro, Caribbean Panama. This property has 3,32 titled hectares and
[more]
$ 199,000
This apartment is available for sale at Tower A of The Cosmopolitan building, located in San Francisco. It counts w
[more]
This apartment is available for sale at Tower A of The Cosmopolitan building, located in San Francisco. It counts w
[more]