Island Property in Bocas del Toro For Sale
4 BUILDINGS | INCOME-PRODUCING
Price: $395,000
Take advantage of this opportunity to own your Island in Bocatoritos, Panama. Built on the island are the main home, an open bar, a restaurant, and a small guest house
The bar already has a clientele, and the restaurant is set-up to create more business. Everyone on their way to Dolphin bay goes through the island, making it a perfect pit-stop for some food and drinks!
Contact us today to check out this perfect island to live and work in the Caribbean Sea.
• 0.8± Acres (0.32± hectares / 3,237.49± m2)
• 1,880± Sq Ft (174.66± m2) Main Home
o 2 BR / 2 BA w/ air conditioner
o Open Concept
o Screened porch to enjoy the views
• 132± Sq Ft (12.26± m2) Guest Cottage
o Ideal to rent for additional income
o Storage available underneath
• 620± sq ft (57.59± m2) Restaurant
o 20' x 20' (6.09m x 6.09m) Deck
o New Italian Brick Pizza Oven
o Commercial Fridge & Separate Freezer
• 400± sq ft (37.16± m2) Open Bar over the Caribbean Sea
o 125± ft (38.1± m) dock with swim ladder
o Local Hardwood (Nesporo) Floors
• Self-Sustainable Island
o 150,000± gallon water cistern
o 24 solar panel & 24 batteries
o Surfboard shower with 150± gallon water tank
o 2 public bathrooms between restaurant & bar with its own septic system
• Also Included with the Sale:
o 1987 Well craft V-hull boat with 150 HP Yamaha engine
o Yamaha wave runner
 Lift available to pull wave runner out of the sea.
United Country | Panama Paradise Bocas Del Toro
BocasDelToroPanamaProperties.com
Lonnie Hanna, Property & Relocation Specialist
843-314-4755 | gringoinbocas@gmail.com
Property Id : 36298
Price: $ 395,000
Property Building Size: 281.16 m2
Property Land Size: 3,237.49 m2
Bedrooms: 3
Bathrooms: 3
air conditioning
beach front
deck
marina
ocean front
ocean view
recreation
restaurant
Contact Me
Schedule a showing?
Similar Listings
$ 349,000
Waterfront Lot For Sale in Downtown Bocas del Toro Price – $349,000 Take advantage of this unique opportunity
[more]
Waterfront Lot For Sale in Downtown Bocas del Toro Price – $349,000 Take advantage of this unique opportunity
[more]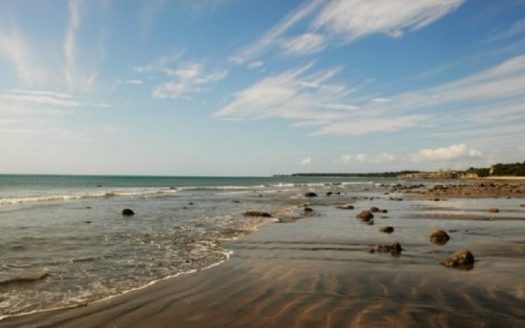 $ 159,000
Costa Esmeralda Lot For Sale in Panama Price: $159,000 This lot with ocean views is 150± meters from the shore and
[more]
Costa Esmeralda Lot For Sale in Panama Price: $159,000 This lot with ocean views is 150± meters from the shore and
[more]
This is a wonderful Panama property investment in a mango plantation. The mango plantation is located in the heart
[more]
This is a wonderful Panama property investment in a mango plantation. The mango plantation is located in the heart
[more]