Torio, Mariato District, Veraguas, Panama, Mariato
add to favorites
This is a premium, estate-size ocean view lot on the western shore of Panama's Azuero Peninsula where endless emerald green ridges plunge into the ocean and stunning sunsets descend onto long stretches of deserted sandy beaches. This spectacular 1-acre lot is part of the 600-Hectares Torio Resort & Golf Estate, a unique enclave of mostly international expats. It is located in the part of Panama where people are friendly and laid back, far enough away from mass development and yet easily accessible through excellent paved roads, and large cities are not far away. A brook runs through the large estate at the bottom of the valley; the crystal-clear water continues to flow over a riverbed of smooth stones and coarse sand even through the dry season. Isla Cebaco is in the distance, and the sun sets right over it. To the right, the Torio Bay curls around the sea like a half moon and catches white lines of surfs with its pristine beaches.
The Torio development was started by an enterprising Norwegian who built and lived in one of first houses in the community. It's a community without a gate, as none is needed in this safe region. He believes in a low-key approach of development, grading the land and building high-quality houses that are in-tune with the environment, and has been taking his time to properly develop this finca and building using local materials. Most lots are spaced far apart, as opposed to some 'subdivisions'. There are several houses already built. The developer can help you build your dream home, or you can build your own. The lot for sale is a private sale. This sunset view lot is one of the best lots in the entire peninsula, with unobstructed surround-view of the sea and distant valleys and mountains. The beach is within a long leisure walk, and yet the lot is at high enough elevation to enjoy a steady sea breeze without the issues that often come with a beach front property such as insects and salt air that makes gardening difficult. There's a nature reserve being developed in this estate, and there's a neighborhood center Toria Plaza, a great meeting place for the community with a cafe, yoga room, and resturant.
The price of this titled, registered lot includes grading for a building pad, paved roads according to government regulations, water and electricity to the lot, and street lights.
Torio is just 4 hours drive from Panama City, and about 50 minutes from Santiago city which has the full amenities of a large city including plenty of stores, hotels, hospital, doctors, clinics, and good restaurants. Mariato, a village closer by, has gas stations, small grocery stores, some local restaurants, and a medical clinic.
If you are looking for a retirement/vacation property in a warm climate, you've found it. We had spent a lot of time searching through several Central American/Caribbean countries, and decided that this is the best place. But our plan has changed, and this unique property is now available for the discerning buyer.
See Torio Hill Estate website:
https://www.torio-panama.com/en/neighborhoods/#sea-view-hills
Property Id : 39560
Price: $ 238,000
Contact Me
Schedule a showing?
Similar Listings
$ 1,004,850
The best opportunity for Multinational companies and private enterprises to own their offices at an exclusive corpo
[more]
The best opportunity for Multinational companies and private enterprises to own their offices at an exclusive corpo
[more]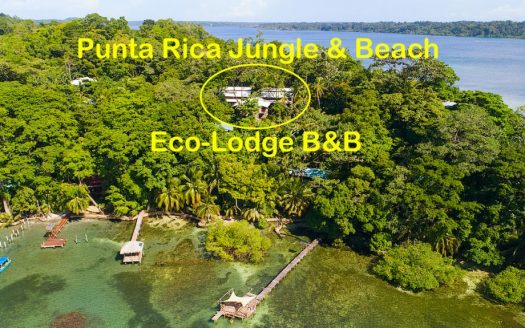 Punta Rica Eco-lodge is located on a hilltop surrounded by lush, virgin rain forest on Bastimentos Island in the vi
[more]
Punta Rica Eco-lodge is located on a hilltop surrounded by lush, virgin rain forest on Bastimentos Island in the vi
[more]
$ 390,000
Duplex house, located at the gated community of Albrook Gardens, No.75. the duplex has 3 bedroom, main witH bathroo
[more]
Duplex house, located at the gated community of Albrook Gardens, No.75. the duplex has 3 bedroom, main witH bathroo
[more]