Barrio de Cajamarquilla, Peru, Carhuaz
add to favorites
Andean ecolodge, organic farm, and education center, located on 6 hectares at the base of Huascaran National Park in Carhuaz, Ancash, Perú.
Eco-lodge and Education center on 3 hectares / 7.4 acres for $950,000.  An adjoining plot of 3 additional hectares is also available for $250,000
LOCATION
The lodge is located at an elevation of 2600 meters (8530 feet), on the edge of Huascaran National Park (the park's 3,000 km² contain 663 glaciers and 296 lakes), a UNESCO recognized biosphere reserve. The ranch to the south is bordered by the River Chucchun that descends from the glacier Hualcan. We are only 1.5 km from the major thoroughfare and Provincial capital of Carhuaz, in the north-central Peruvian Andes in the valley of the Callejón de Huaylas, and 10 kilometers from the Anta, Huaraz airport. The result of this particular geographical setting creates a temperate microclimate for fruit and flower production that permits you to enjoy continual harvests year-round. The seasons consist of dry and rainy periods. Temperatures during the dry season (austral winter, May through October) range from an average of 80 degrees in the sun at midday, dropping to around 50 degrees at night, with rare freezes. Summertime is rainy season; while temperatures vary little at this time, there is regular precipitation – rainfall usually begins in the late afternoon. Because we are only 9 degrees south of the equator, sunlight hours vary no more than 1 hour throughout the year.
GROUNDS
The lodge consists of 6 hectares (14.8 acres) in total, with all organic gardens, orchards, woods, and pastureland. More than 600 fruit trees and around 5000 forest trees. The entire property has a complete irrigation system, connected with streams that originate from the glacial lakes that also provide crystalline pure drinking water. There are solar energy systems for electricity, solar stoves, and ovens. The 3 solar hot water systems have 1000-liter storage tanks each, in addition, there is an ecological sewer system that produces hundreds of flowers.
STRUCTURES 
The lodge and research center consists of more than 2000 square meters of built structures:
2-story Original Lodge Complex: 8 rooms each with private bathroom; kitchen, pantry, dining room, 2 storage rooms, library, porch, balconies with mountain views.

Wood sauna with cold and hot showers and bathroom.

3-story Lecture and Meeting Center:

1st floor: Large recreation room with fireplace, piano, billiard table, conference tables, sofas; bathrooms; laundry room in the rear.
2nd floor: 2 large salons each with complete bathroom; optional use for lodging, meetings, classes, or workshops; huge balcony with mountain views.
3rd floor: huge sky room, all round windows, 360-degree view of surrounding snowcapped mountains; optional use for yoga, dance, exercise, lectures, glacial observations, etc.

2 Split level bungalows with complete bathrooms, porch with mountain views.
4-level owner's home, wood and adobe cabin with cast iron wood burning stove, 5 bedrooms, luxurious bathroom, private balcony with mountain and river views.
Administrator's adobe cabin: bedroom, kitchen, and bathroom.
Additional structures include large and small swimming pools, racquetball court, livestock barn, and corral.
Garage, carpentry shop, laundry and storage rooms.
4 huge potable water storage tanks.
All structures are traditional craftsmanship with local materials – wood, adobe, stone, natural fiber insulation, ceramic tile roof, flooring, etc. 
PROPERTY HISTORY
The ecolodge and organic farm in operation since 1979 have been dedicated to organic farming, alternative energy, ecological construction, and land management. In the mid-1980s, in response to extensive inquiries by both national and international visitors, researchers, students, and teachers, the property began to receive Eco-tourists, school, and university groups, interested in learning and experiencing lessons in organic farming and ecology in practice. In 2000 in collaboration with a medical anthropologist, a civic association was founded to provide an interdisciplinary field research and training program for graduate and undergraduate international university students in studies of anthropology, rural sociology, geography, environmental studies, ethnobotany, agrobiodiversity, global health, social justice, and related topics.
Property Id : 33826
Price: $ 950,000
Property Building Size: 2,000.00 m2
Property Land Size: 60,000.00 m2
Bedrooms: 16
Bathrooms: 18
balcony
fireplace
mountain view
pool
Contact Me
Schedule a showing?
Similar Listings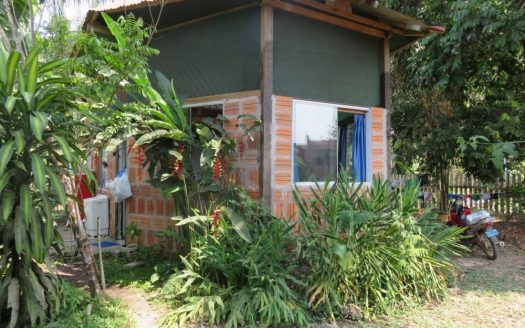 $ 40,000
On offer is a beautiful piece of land with a rustic house. The land is 800m2 (20x40m) and is fully fenced. There is
[more]
On offer is a beautiful piece of land with a rustic house. The land is 800m2 (20x40m) and is fully fenced. There is
[more]
$ 350,000
Beautiful and modern house built in 2015 in the middle of the highland jungle but with all the comforts needed toda
[more]
Beautiful and modern house built in 2015 in the middle of the highland jungle but with all the comforts needed toda
[more]
Beautiful Jungle Lodge / Healing Center (Speed Boat Included) US$150,000 or best offer Comes with 16 Passenger Spee
[more]
Beautiful Jungle Lodge / Healing Center (Speed Boat Included) US$150,000 or best offer Comes with 16 Passenger Spee
[more]