Here is a brief overview of what you can expect to find along the stretch of the Mayan Riviera property market – from the Playa del Carmen real estate – to Puerto Aventuras – to Akumal – and then to the Tulum property market.  Also, please read our guide to buying real estate in Mexico for more information for your search.
The Playa del Carmen Real Estate Market
Playa del Carmen Mexico is one of the fastest growing cities in Latin America.
Originally a fishing village, it has expanded rapidly over a short period of time and now encompasses several different neighborhoods to the north, south, east and west.
The biggest and most well known neighborhood in the Playa del Carmen real estate market is PlayaCar, an exclusive gated community which begins in the downtown area of Playa and extends out to the highway. Inside are million dollar mansions and luxury condos, set among a large 18 hole golf course. It is divided into two parts: Phase 1, which is the beach side, and Phase 2 which surrounds the golf course. Most of the houses in Phase 1 are single family homes, with a few condominiums near the beachfront. Phase 2 also has single family houses, along several condominiums, many of which are condo hotels basis ready to take on vacation rentals. Playacar has several strip malls with a mixture of convenience stores, restaurants and services, and there is a large, high end shopping centre that opened one year ago.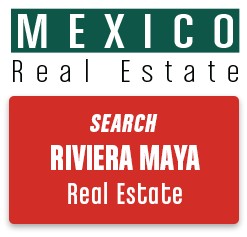 The downtown area for Playa del Carmen real estate is popular due to its proximity to the beach, restaurants and nightlife, all of which are within walking distance. Several new, modern condominium developments have gone up in the past few years, with many more still being constructed. Rooftop pools, gymnasiums, and private parking are among the amenities you will find, and most offer rental programs to their clients with a promise of good return on investment (ROI). The northern most end of downtown, accessible by the world famous Quinta Avenida (5th Avenue) is the Colossio neighborhood, one of the oldest in the city and home to many of the working class residents. It is currently undergoing a massive face lift, with many new condos replacing the old buildings that once stood there. It´s mixture of old and new
The Playa del Carmen real estate area known as the West/South neighborhood is located on the opposite side of the highway, and faces the southern exit of Playacar. This is where you will find the Centro Maya shopping mall, a major hub for the community with a super market, shops, cinemas, and a food court. It is also a place where you can grab a bus, transport van, or taxi to get you around the city or to a nearby town. New housing developments include La Joya and the Bambu residencies, which sell family homes and lots for those who wish to build design and build their own house.
The South neighborhood is growing down to Akumal since you are close to the highway and the beaches. Playa del Carmen lots for sale in this area are plentiful. Just make sure you do your homework to see about utilities, etc to the lots.
After traveling further west and then north we arrive at the West Centre area of the Playa del Carmen real estate market, which is to be the new downtown area. The government recently relocated their offices here, and can be found near a large Walmart and the Teatro de la Ciudad (City Theatre). Due to its affordable prices, many families have chosen to buy or rent here in one of the many housing developments that continue to be built. Most offer gated security and common areas with pools, and the prices are very affordable for a local with a well paying job, making it a great investment option which can easily be rented out year-round.
Puerto Aventuras Real Estate
After leaving Playa del Carmen and traveling 20 minutes south by car we arrive at Puerto Aventuras, another a gated community which has the distinction of having the only marina in the Riviera Maya. Its single family homes and condominiums overlook the greens and fairways of its golf course, and its unique layout allows homes and condos to open on to canals. This is a boat lovers paradise, allowing owners to tie up them up in their backyard, and the various restaurants, bars, and shops ensure that there is always something to do. The wildlife sanctuary and dolphin enclosures are a big attraction and the Navy/Coast Guard offices create a feeling of added safety. There are various bike paths, jogging spaces, tennis courts to ensure an active lifestyle.
Real Estate Listings for Sale in Playa del Carmen and Puerto Aventuras: