The Portuguese Golden Visa
How To Get Paid To Acquire A European Passport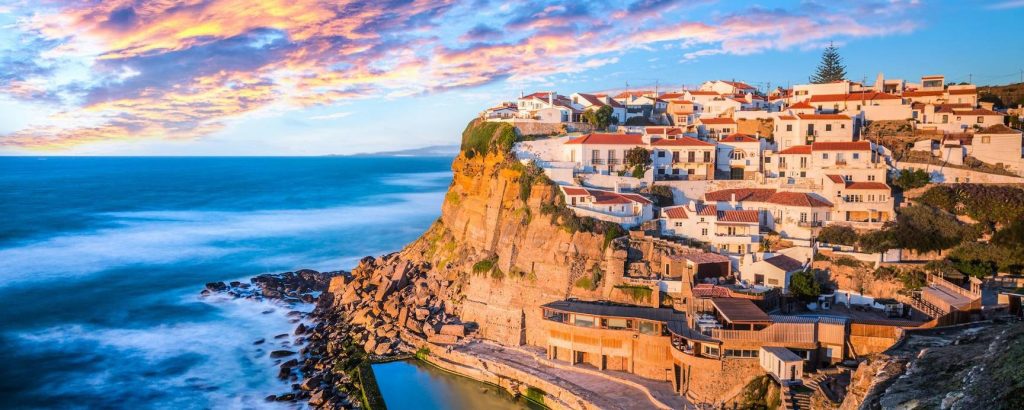 There

are

basically

three

ways

that

you

can

become

a

citizen

of

a

country,

namely

through

birth

or

ancestry,

prolonged

residency

and

by

donation

or

investment.
To be born in a country or to have parents or grandparents from any particular country is nothing over which we have any control. If you are fortunate enough to be born a citizen of the US, Canada, Western Europe, Australia, New Zealand or Japan, you have already won the citizenship lottery. You live in a country with a passport that historically allows you to basically travel wherever you want, whenever you want. You are in the fortunate ten percent of all people on planet Earth. For the other 90 percent of the world's population, the burdens and barriers of obtaining a passport, accessing visas, showing sufficient funds and proving that you don't have "immigrant intent" when you want to take your kids to the US to visit Disney World, can be nothing short of debilitating.
For those whose parents, grandparents and even great grandparents migrated from Europe, the ability to claim ancestral citizenship is the fastest, cheapest and easiest option. Effectively, with an ancestral claim rather than applying for citizenship, you are taking the position that you were already a citizen at birth and now you are asking the State to recognize your citizenship. This is actually a different procedure than "applying" to become a citizen through any type of naturalization process. If you can access citizenship through ancestry, then thank your forefathers because you won the citizenship lottery a second time; you just need to go pick up your prize.

Pastel de natel (Portuguese egg tarts) are famous around the world
For everyone else, obtaining a second residency or citizenship is controlled by the laws of the particular country where you'd like to live. And while these laws vary widely from country to country, they can basically be divided up into two routes to citizenship: the slow, cheap method and the fast, expensive method.
The slow, cheap method entails meeting the basic residency requirements of the particular country in order to move there. This could be for educational purposes, work, to start a business, or for retirement. The slow, cheap method doesn't generally require any type of investment or payment at the outset, but rather that you simply live, work and become a full-time resident and taxpayer in that country. After some defined period of time, generally five years, you can apply for permanent residence and then naturalization and citizenship. Again, the cost of this type of application is nominal, but it does take a lot of time.
In an effort to attract foreign investment, nearly all countries around the world have enacted various forms of incentives that reduce, change or eliminate the time requirements necessary to become a citizen. These programs are referred to as Citizenship by Investment Programs (or "CIP" for short).
They vary in cost depending on the country's developmental stage and value of the passport. This value is determined by the number of countries a citizen of that country can visit without a visa. Currently, the Japanese passport is ranked #1 with visa-free travel to 190 countries. The US passport is currently ranked number 7 and the Canadian passport is ranked number 9. Afghanistan is ranked last with visa-free travel to only 26 countries.
From an investment perspective, the US, EB5 Investor Visa requires an investment of $1.8 million for a fast track green card. Cyprus requires a minimum real estate purchase of $2.2 million dollars but citizenship can be granted in as quickly as 90 days. The Caribbean islands such as St. Lucia, Grenada and Dominica have donation programs of as little as $100,000 to become a citizen there, while Austria (number 5 passport in the world) requires an investment of €7 million.
Of all the Citizenship by Investment programs, one of the most user friendly and accessible is the Portuguese Golden Visa program.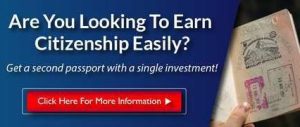 The program which was passed into law in 2012, provides an instant residency upon fulfillment of any of the investment or donation options. The Portuguese residency card grants you the ability to live, work and retire in Portugal as well as unlimited freedom of movement in the Schengen zone comprising 26 countries throughout Europe.
For most people, the Portuguese Golden Visa is all they need, to enjoy as little or as much time as they want to spend in Europe because the minimum residency requirement to maintain the Golden Visa status is only one week per year. After five years of Golden Visa status, an individual can then apply for permanent residence (the equivalent of the US green card) and simultaneously apply for Portuguese citizenship, obtaining one of the best passports (#6) in the world.
The best part of the Portuguese Golden Visa is that it does provide international investors with a real opportunity to make money from the investment process, meaning you can actually get paid to become a European Citizen. And while most newsletters and magazine articles focus only on the
FREE GUIDE! Get Essential Information on Protecting Your Assets
18 STEPS TO IMPLEMENTING YOUR PLAN B
€500,000 real estate option (which can be reduced in various scenarios to €400,000, €350,000 and even as low as €280,000 and is by far the method most people choose for the Golden Visa process), the incentive law "Article 90-A" articulates a number of other investment options, besides real estate, that foreign investors are only now starting to explore.
For those with sufficient resources and a low appetite for risk, the law allows a foreign investor to simply open a Portuguese bank or brokerage account and deposit €1 million euros. That's not very glamorous and with interest rates at historic lows, you won't earn much, but it is a fast and easy way to obtain residency and citizenship. The highest CD rate currently available as of this writing was 1.4 percent.
While very low as an investment return, an €80,000 gain (less applicable tax) over five years certainly beats the zero interest rate bonds issued by countries like St. Lucia and Bulgaria for similar periods. The fact that the Euro is currently trading at the lower end of its trading range vis-à-vis the dollar means there is also an opportunity for capital appreciation of the €1 million investment in dollar terms.
Next, for those looking for better returns or without €1,000,000 to invest in a bank CD, the option for investment or venture capital funds based in, and focusing on Portuguese investments, exists. The minimum investment amount is €350,000. It's important with this option to have your lawyer do extensive due diligence on the fund itself, not only as to the fund's track record, but also to make sure that the fund's investment allocation (minimum 60 percent in Portuguese companies) meets the requirements of the law.
The least applied for option under the Golden Visa Program has been to start a business in Portugal and hire Portuguese employees. There are actually two sub-options for business creation. The first option requires a capital investment of €350,000 and a minimum of five newly created jobs. I'm seeing a number of folks interested in this option who also want to start some kind of franchise business in Portugal. The combination of a popular US franchise acquisition, for example, together with €350,000 in capital and five employees (one of which could be yourself) has a high probability of financial success.
For individuals without €350,000 in investment capital, a second option exists which does not specify any minimum capital requirement. This option, however, requires the employment of ten Portuguese workers. For those interested, for example, in any type of company from IT startups to cleaning services, this option could be both profitable as well as help you obtain European Citizenship.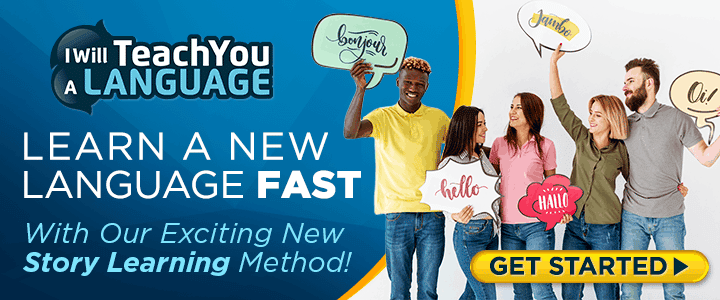 Existing entrepreneurs are looking closely at this option to establish a Portuguese subsidiary of their existing business. For those who aren't entrepreneurs but are willing to bankroll others, the capital structure can be organized in such a way that everyone gets what they want. A recent entrepreneurial client, for example, offered to handle all the aspects of this type of investment for a US investor who had neither the time nor inclination to run a business in Portugal. The business plan required €185,000 in capital (far lower than the other Golden Visa options). The investor who put in the funds took 100% of the share capital and the entrepreneur took day to day management of the business. The entrepreneur also had a profit sharing deal on the business and an option to acquire equity in the business in the future based on profitability metrics. This was truly a win/win for everyone involved, including the Government of Portugal which achieved job creation and future tax revenues in exchange for the investor's Golden Visa residency card. I personally like this type of win/win arrangement because everyone involved benefits and it meets both the spirit as well as the letter of the law.
Finally, there are straight-up "donation" options for foreign investors willing to give money for artistic or scientific research. The donation amounts are $250,000 (artistic) and $350,000 (scientific). This might be a viable option for people in high tax brackets as these types of donations are generally tax-deductible if structured properly. The net after-tax cost of these types of one time donations might be cheaper for some wealthy investors, for example, than the lost opportunity costs of putting €1,000,000 into a low-interest rate bank CD for five years.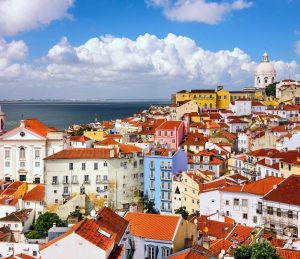 All of these options make Portugal one of the most interesting and viable country options for obtaining a second residency and citizenship. Having a European residency will allow you in the current turbulent and uncertain times to continue traveling, living, working, retiring or just spending time in Europe while traditional US tourists cannot. It's a wonderful plan B or even plan A for those who want Europe to be part of their lifestyle mix and it is one of the best places to actually make money from their residency and citizenship by investment option.
Above: Lisbon Portugal