Living in Cornwall, Part 1
If you've ever responded to an image presented in a travel illustration you will understand. A strange and distant shore, rocks the size of large houses flung along a beach, cliffs towering and riddled with caves, an endless horizon line where the sea meets the sky. A sense of wild, elemental freedom ruled only by Nature's moods. A photograph in a travel book was the signpost at the beginning of my own journey to the west of England.
I was looking for a quiet, inspirational place to write, a place far removed from the expense, noise and crowds of London.
'Why not Cornwall?' I thought, with that memory of the beach below the cliffs stuck in my mind. As things turned out, I came for a break and stayed for two years. I was seduced by landscape and seascape, by the lure of mythology and romantic legends. But the reality of life in Cornwall turns out to be both more and less than anyone could imagine.
Legends of King Arthur in the tumbling stone walls of Tintagel Castle pre-date the grand bastion of Henry the VIII's Pendennis Castle at Falmouth. An annual signal fire on the eve of the summer solstice flares at midnight at the summit of St. Agnes Beacon. Fishing boats, pleasure craft and three-masted replicas sail from dozens of harbours. Surfers from every country gather in their thousands along the lengthy coast. Abandoned smugglers caves, tin mines and china clay quarries echo with the voices of the past. Hedgerows line a hundred (or two) narrow twisting roads while sheep and cows graze the gentle slopes rising from the coastline.The Coastal Path offers short and long distance walks through the most spectacular scenery imaginable. In short, Cornwall is a naturalist's heaven, from long distance views to the more focused venues offered by specialist sanctuaries for seals and owls. For sanctuaries of a different sort, loiter in the mould-laden air of village churches and town cathedrals and hear their bells: St. Columb Major, St. Enoder, St. Enodoc, St. Petroc, Truro Cathedral.
Litanies of prayers from the time of the Celtic saints onward have seeped into the roof beams. The accented speech of the Cornish people harkens back to a time when they had their own language, and still the natives cling to a pride born of isolation from the rest of England. Make no mistake: you will never be one of them. The halls of local government are reserved for contemporary members of those families who have influenced Cornwall's development for centuries. But once they've gotten beyond your foreign accent and its anticipated promise of a healthy cash flow, once they've summed you up for your real qualities, you may get a toe in the door of their hearts.
Well, I haven't touched on Bodmin Moor yet, or cliff climbing or the vast number of shipwrecks that lie in the waters stretching form Land's End to north of Padstow. Nor have I mentioned Cornwall's magnificent historic gardens or the groundbreaking Eden Project; the fondness of many for locally-produced real ales, or the cholesterol-building glories of clotted cream. Cornwall's beef, pork and chicken cannot be matched for quality and flavour in North America. If you decide in the spring, at low tide, to harvest mussels from their clinging places on the rocks below the cliffs, take the advice of a Cornishman: let your mussels sit overnight in a pot of water to which you've added a handful of oatmeal. The bivalves will process the oatmeal through their digestive systems, clearing them out. Your chances of ingesting water-borne pollutants will be reduced! Water pollution exists here, as elsewhere. Surfers have organized a grass-roots pressure group to lobby government bodies and encourage better stewardship of Cornwall's corner on the Atlantic.
Excerpted and adapted from "Letter from Cornwall" by C.D. York in Escape From America Magazine, Issue 14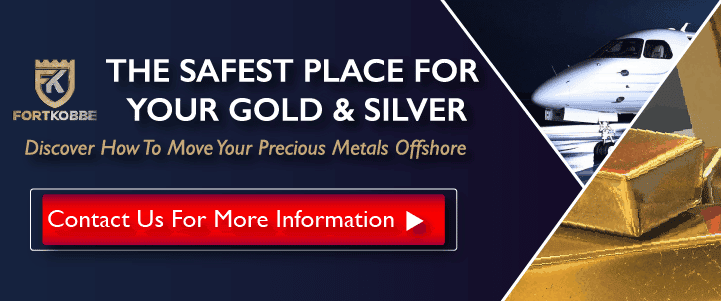 Like Our Articles?
Check out our eBook bundle. Six titles packed full of premium offshore intel. Instant Download - Print off for your private library before the government demands we take these down!