Salinas Soars as Ecuador Takes Flight
Well, from my keyboard to the Ecuadorean Aviation Authority's ear, but it's official.  The Salinas, Ecuador international airport is officially open.  I, personally, attended the much anticipated Grand Opening Ceremony, just a few days ago.  On these very pages, about a week ago, I made the Salinas Airport Grand Opening a central theme to our Investment Analysis of the Salinas market.  This is good news for the people of Ecuador, real estate owners in Salinas and those interested in investing throughout this region.
While currently hosting only domestic flights – and even those rather scarce – even the immediate impact of this airport should not be understated.  However, as one astute reader pointed out, in a thread for a previous piece, it should not be exaggerated, either.  I will give a brief overview of the airport's potential impact, present and future, with an eye towards a realistic balance.
Immediately, the impact of the General Ulpiano Páez Airport, as the Salinas Airport is actually named, is more commercial traffic and tourism traffic from Quito.  Previously, Quito residents would frequent Salinas for all things beach related.  This entailed either a very, very lengthy car ride, or the more likely flight into Guayaquil, followed by the 2 hour drive to Salinas.
That was well and good until about 7 years ago, when President Rafael Correa did his job and oh, so well.  He opened kilometer after kilometer of new road construction access, making all the beaches, along Ecuador's entire coast, more readily accessible to everyone, including Quito residents.  Usher in the new era, where Salinas Beach fell out of favor with Quiteños, in favor of the then more readily accessible, Atacames Beach and the whole Tonsupa condo craze followed.  By no means is the latter "dead", but Salinas Beach certainly has been resurrected in the eyes of Quito residents, with the advent of the new airport.
Here it is in a nutshell perspective.  Quiteños would make trek to Salinas, because there was no place else to go. Correa gave them an option, with his ambitious road network building project, and that option was now closer to home.  Quiteños could now drive 3.5 hours to Atacames, instead of 10+ hours to Salinas.  More importantly, they could fly in 25 minutes from Quito to Esmeraldas and then drive an extra hour to Atacames Beach.  The choice was clear.  So long Salinas, hello Atacames.  However, what will Quiteños do now?  Now, they can fly 1 hour into Salinas and drive 10 minutes from the Salinas airport to the beach.  Total time, approximately an hour and ten minutes.  It is actually now closer, for a Quito resident, to fly from Quito to Salinas and hit the beach, then to fly from Quito to Esmeraldas and hit Atacames!  That is one significant change, which promises Salinas much further prosperity, if we take advantage of the opportunity.   Let's hope any future Mayoral Administration will understand how to better do that, then what has been witnessed the past 12 years.
Additionally, it puts Quito business interests only a short 1 hour flight directly into Salinas.  While more commercial capital exists in Guayaquil than Quito – and here I am really going to hear it from the Guayaquil masses – the Quito commercial capital has been more aggressive, more innovative and much more cosmopolitan in their approach to investment opportunities. Hey, promised I would call them, like I saw them.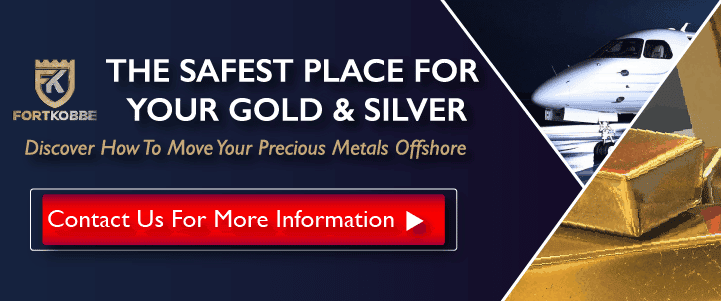 What makes this new airport supremely interesting, in the short-term, is definitely not the swarm of international guest arrivals, which simply won't materialize for years, but rather the ready access of Quito commercial capital to Salinas.  Augmented with the return of some Quito tourism dollars, this is a very exciting 1-2 economic powerhouse combination for the Salinas market, if Salinas can again remember the concept of how to market itself (pssst, look to Cuenca and Montañita).  Done right, tourism revenue in Salinas should soar, even in the short-term, before the impact of direct international arrivals.  Perhaps more importantly, Salinas should see a steady stream of Quito capital, which can truly turn Salinas into a year-round destination, not just a high-season hot spot.
Don't get me wrong, some Quito residents will simply now be more familiar with Atacames, or, perhaps, simply now prefer it.  I don't think that market will disappear, by any stretch of the imagination.  I do, however, think this is yet another blow to the Playas market, sans airport to speak of and with its most ambitious project now mired in legal red tape over tax issues.  One more feather in the cap for Salinas, with yet more bad news for Playas.
Long-term, the airport in Salinas does hold the very real promise of being an international hub and possible transfer point to the Galapagos Islands.  I can see the marketing beach.  Enjoy a package of resort-style living in Salinas and the adventure of nature's most bountiful paradise in the Galapagos Islands.  It resonates.  It holds the promise of two distinctly varied vacation opportunities, which can be readily packaged as one dynamic travel experience.  The relatively short 2 hour drive from Guayaquil to Salinas hasn't kept the masses from discovering the peninsular city, but a direct flight from, say, Miami to Salinas, sure would heighten the comfort and attention.  That promise is real and actively being worked, per some of the most high ranking government officials, speaking only under strict anonymity, at the grand opening airport event.  They believe the international component of the airport is not that far away, although operations will begin cautiously and with very basic routes.  Actual ongoing discussions are significantly underway.
If the response from the masses that turned out for the public portion of the grand opening is any indication, Salineros are very happy with the Salinas airport development.  If there is any doubt about the significance of this project, it should have been done away with, when the "A List" of influential politicians arrived to bless the project.
In short, we have a win-win situation, short-term and long-term.  Salinas is now further on the map of travellers and investors, both domestic and international.  This does not mean that "silly season" pricing should commence, nor that one should abandon their senses when evaluating real estate and other investment opportunities in the Salinas market.
However, it is a definitely a positive step in the right direction, which portends well for the present and future of Salinas.  In March or April of 2014, we are due for an investment reevaluation of the Salinas market and this was a major step in the right direction.  The economy of Ecuador has taken flight under the presidency of Rafael Correa and now, Salinas is given the opportunity to spread its wings and soar.  The choice is ours…fly like an eagle, or sit like a Dodo.  The choice is self-evident to me.
Like Our Articles?
Check out our eBook bundle. Six titles packed full of premium offshore intel. Instant Download - Print off for your private library before the government demands we take these down!