Pirates of the Pacific – Big Ralph of Salinas
Pirates of the Pacific: Ralph Jones & Andrea Torres
This is part of the continuing series of Ecuador expat interviews, under the banner of "Pirates of the Pacific".  Each will feature a new story of a long journey to reach the shores of Ecuador.  We want to always inform and occasionally entertain, with an emphasis on no holds barred candor.  We want real people, with real stories.  The good, the bad, the ugly.  We want to get to know them personally and experience Ecuador through the eyes of our fellow Pirates. 
The raw nature of these interviews forced a difficult decision upon me.  The series would read better and be more journalistically entertaining, written in narrative format.  However, the raw energy and candor could be lost in translation.  I have instead chosen the more cumbersome, but infinitely more real, Q&A approach to the Pirate's tale.  Walking the plank, today, are the husband and wife couple of and Ms. Andrea "Andi" Torres (AT) Mr. Big Ralph Jones (RJ) .  He is British and she is Ecuadorean.
HQ: Well, in our usual direct approach, let's get this session going. So, where were you two most recently living, prior to your moving to Ecuador?
RJ:  We were living in Essex, just on the outskirts of London in the UK.
HQ: Had you both been there for a long time in Essex?
AT: Well, I had been there for something over 4 years.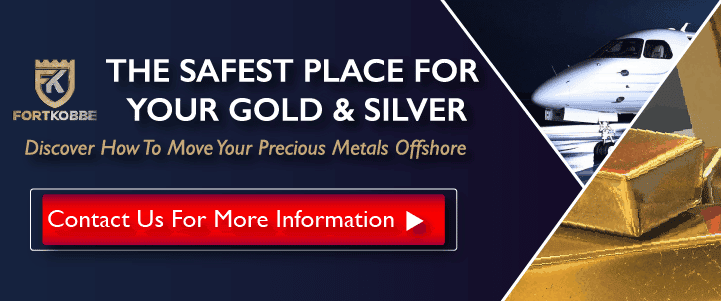 RJ: I had been there much longer, but 4 years is about the period of time that me and Andi spent together in Essex.
HQ: So, did you two meet in Essex, while both living there?
RJ: Actually, we met in London, didn't we?
AT: Yes, we did.
RJ: Met at a restaurant we were both working at called "Jill's", which actually has the distinction of being the oldest fish restaurant in all of London.  It's located in Notting Hill.  She was working as a waitress and I was working as a Head Chef.  So, we went out from there and she immediately informed me that if this became a serious relationship, we are relocating back home to Ecuador.  I knew early on what the future held.
HQ: Well, that's a great story.
RJ: Yeah, it was difficult to get her to go out with me.  I  kept asking and asking, finally one day she surprises me by accepting. We went out to a nice restaurant and the rest is history. I swept her off her feet, and she swept me off to Ecuador.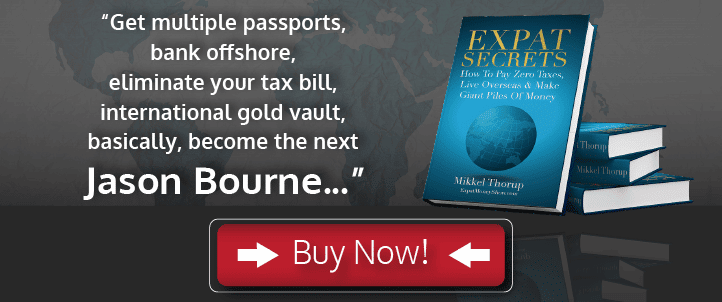 HQ: The story just gets better. It's fantastic. Well, do you two have any children?
RJ: Yes, we have two children.  The oldest, Samantha, is five years old, and our son, David, has just turned three.
HQ: Very nice.  So, what caused you to uproot the family and move to Ecuador? I mean, apparently Andi had something to do with that.  Was that the main motivator at the time?
RJ: No, seriously, it was more than just that. We did it for the children.  We did to establish the bonds of a true family life.  We did it for a different way of living.  We got tired of what felt like a perpetual rat race back in the UK.  I mean, it was rough on Andi, as well.  I would literally leave the house at 6 AM one morning and come back at 2 AM the next.  That was our life six days per week.  Nights with 4 hours of sleep, if that, were the norm.  Even on days off, not much we could do, as we were both so tired.  We did it for the children. To give them a different…a better…future.  Admittedly, we also wanted a place by the beach.  Likely the best way of life for any family you can imagine, isn't it that right?
AT: Yes, it definitely is right.
HQ: Well, I certainly won't be the one to argue against that.  So, Andi, you had a large family you were coming back to in Ecuador, as well?
AT: Yes, that is correct.  My whole family was here, including my brothers.  It was very important for me to be with them.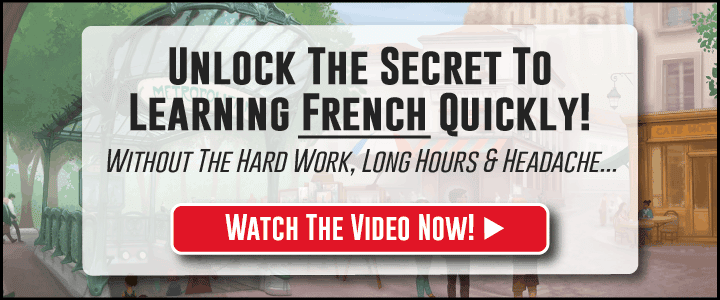 HQ: So, Andi, how many siblings do you have?
AT: Just two brothers, but we are very close.
HQ: Well, we are certainly glad to have you here in Salinas.  Well, tell the readership a little bit about how you got into the business of owning a restaurant and hostal in Ecuador?  How you, Ralph, became a chef?
RJ:  Well, yes, I think I decided a bit early on in life that I was committed to being a chef. Went to university, got my degree in the culinary arts and began to send out my CV.  Just a young and brash guy.  I think I must have sent out something like 300 CVs to various restaurants and hotels.  I distinctly remember only two places bothered to answer.  One response came back from a well know hotel right in the heart of Victoria,  next to Buckingham Palace, so I jumped at the opportunity, right then and there.  I took that position and never looked back.  In fact, stayed there almost 15 years.
HQ: Wow. Quite a commitment.
RJ: Yes, so when we decided to consider a business here in Ecuador, since we are still fairly young, with a family to support, the idea of a restaurant came naturally.  We knew straight away we wanted to do the restaurant thing, but maybe not so upscale.  More relaxed, rather than genuine fine dining.  That's how the concept for Big Ralph's was born.  More from the roots of the quintessential British Fish n' Chips eatery, than from the likes of the hotel restaurant in which I practiced my culinary skills in London.  But I knew Andi want to keep busy and we felt two income sources were better than one.  So, we added the hostal concept, which Andi fully runs on her own.  One works well with the other.  That was really Andi's idea.  We moves on from there. Made a lot of early mistakes.  Just pushed on.  Fully expanded the place now.  We are building a new back garden area now, for lazy afternoon English Teas, or a refreshing beer, after a day at the beach.
HQ: For you, Ralph, was a difficult transition to go from the more exotic cuisine back in London to something more basic, here in Salinas, Ecuador?  Although, I am not sure I'd, personally, classify your existing menu as all that basic.  A bit compact, maybe, not necessarily basic.
RJ: No, really, cooking is cooking. In fact back in London, there is a whole movement towards your more genuine, basic cuisine.  You'd be amazed, upscale restaurants reverting to traditional Fish n' Chips recipes to cater to demand.  That's truly what the old school boys like.  The ol' London boys, they like their Fish n' Chips, they like their rice pudding and they like all the comfort food…those things we call the "nanny foods".  So, for me, it was almost a natural progression of things to what I might have been doing in London.  Here I offer the Fish n' Chips, but also offer a taste of genuine curry dishes, local flair items such as the Corvina [delicious Sea Bass].  A sample of everything.  It's been really enjoyable.  I wouldn't go back home for nothing.
HQ: Well, let's focus on the hotel operations for a moment.  Did you always know from the onset this would also be part of the business, or did it come later, more gradual?
RJ: No, we both thought about the hostal, from the beginning also.  You obviously have a lot of people coming to stay in Salinas, because of the beach.  It was a good mix.  Good food and a place to stay.  People come back again and again, they stay with us and dine with us.  Then we have our local clientele, who come back and support us time and again.  We are lucky for that.
HQ: So, how were you able to find this picture perfect location? You are literally set at the entrance way to the vaunted Salinas Malecón (Boardwalk).
RJ: Well, that will have to be a secret I take to my grave. Have to provide a bit of intrigue and all that.  I will say that folks that saw the place when we first acquired it would never have imagined we could get it to look as it does today.  It was a machine shop, industrial-based operation, oil and grease everywhere.  Truthfully, there is not one person who thought this land could be worth anything and, yet, here  we are.  Surrounded by other successful restaurants and the like.  The neighborhood here is called San Lorenzo (St. Lawrence), so I am starting to believe he is the patron saint of chefs.
HQ: Could well be, as you definitely appear to be sainted.
RJ: Yeah, but you've got to remember, we haven't always been this lucky. When we first opened the doors, many thought we'd never make it. I remember the Ecuadoreans coming here and saying, "You are going to serve English food, in Ecuador? Good luck!¨. Wasn't limited to Ecuadoreans.  Some of our expat customers today were the same folks that swore we'd never make it at the start.  So, it hasn't always been good fortune, but we are happy it is for now.  A lot of hard work later.  Definitely a full-time occupation.  Days we have to remind ourselves, with the children of course, about our motivation for coming here.  Reconnecting with family is critical for us.  So that's why we make sure to shut down the restaurant two days per week.  That's family time for us.  Hostal is still open, but at least the kitchen is closed.
HQ: Well on that note, what days of the week is the restaurant open?  What hours?
RJ: Well, we are open Wednesday through Sunday.  Breakfast is for guests of the house only. We don't serve lunch.  We open for dinner at 6:00 PM and close…well…it is Ecuador, so we close whenever.  If our guests are here having a good time, we don't rush them out.  If it is a slow night, them maybe we close down a wee bit early.  However, Sunday brunch is still a part of our repertoire.
HQ:  That Sunday brunch shouldn't be missed, either.  Absolutely terrific food.  With regard to the hostal, how many rooms available for guests?
RJ: We have six rooms. All with their own private baths and hot water, which as you know is not always the case in Ecuador.  All rooms are clean, with air conditioning and good service.
HQ: Well, it begs the question, with all your success, do you see yourself expanding the hostal side of the operation, at all?
RJ: No, not really. Maybe the restaurant, but not the hostal.  Again, family.  We don't want it to become an overwhelming operation.  We are going to add a second story to serve as our permanent residence, above the hostal, as soon as we find the time and money.  Seems like if there is time, there is no money and when there is plenty of money, there is no time.
HQ:  Originally, how long did it take to turn this place from its original form, into the core restaurant and hotel operation we see today?  I am talking the actual build out time.  Also, any particular challenges along the way?
RJ: Biggest challenge was the pressure and toll it took on me and my wife.  Having to do it all so quickly, overseeing every aspect.  I didn't speak Spanish, so poor Andi is left with the pressure of trying to relay every specification of mine exactly, well-translated throughout. Very much a pressure filled situation.  Still, we were fortunate, as we found a good architect, who worked off the plans designed by Andi.  The whole project, believe it or not, took only about 90 days, start to finish.
AT: Yes, in fact, from the time we found the site, to full build out was exactly, almost to the day, three months.  So it was quite fast.
RJ: I remember we got done by the 25th of December and by New Years Eve, we were open for our first night.  Everyone commented how much they liked the flow of the design, proving that Andi was right in placing the restaurant forward, street facing, with the hostal more privately located towards the back.
HQ: In the time you have been open, seeing your place growing and growing, have you seen any change in the profile of your client base, at all?
RJ: It's changed a lot.  We got a much better mix of clientele, for both the restaurant and hotel.  The mix has become more diverse across economic lines, also along demographic lines, with a lot more Ecuadoreans from Guayaquil becoming familiar with the place.  Still, we have our steady and loyal expat client base, who visits and stays at the hotel, or those that eat here often that already reside in the Salinas area.  We are seeing younger folks, not just retirees any longer.  So, I have a mixed clientele, which is good.  Everyone seems to love the food, which makes me feel good.  However, I do things different, here, than most anywhere else.  My goal is to be the best, as I can be.  Not always easy, if I am to be honest, because everything I cook is fresh and exactly to order.  Nothing pre-made here.  So, you may have to wait a bit longer, but you are assured that freshness and quality.  Also, as you know, we have an open air kitchen, where anyone can look inside.  You know the quality, the cleanliness…it's a true labor of love.  We put a lot of love and care into everything.  This hostal and restaurant are a part of us…part of the family.
HQ: Do you find that it is easy, at least for your core menu items, to find the fresh food items and ingredients you require, on a regular basis?
RJ: It can be simple, but the consistency is not there, for the most part.  Folks come in here and they all have their favorites, but I can't always guarantee the favorites will be available, because the markets are not always consistent.  I have to rely on "Special of the Day" items, as I am often forced to improvise.  Don't get me wrong, I wouldn't change it for the world, but to your question, there are legitimate challenges surrounding the issue of consistency.
HQ: Well, again, along those lines, how about staffing?  Has that been a challenge for you?
RJ: Well, I think there we have gotten a bit lucky. We've stabilized with a good staff of several people. I won't say that early on we didn't have to let some people go, but now, it is a pretty stable and hard working team.  Then again, we make sure to treat them well and with respect, also.  That's critical here or anywhere.  We look after them and pay them properly.  I am very happy with the staff that we got.
HQ: That's very good to hear.  Well, do me a favor, please share with our readership your room rates?
RJ: Well, we did away with the whole confusing seasonal rate card. It is a simple flat fee, for the same exceptional service year round. So, we charge $40/night per couple, or $49/night, if they wish to have breakfast included.
AT: Yes, we try to keep the rates competitive.  I am always looking about in the market to see what others are doing and offering in our industry. But our service is about so much more. We don't just serve up a room for the night and a hot meal.  We are here to serve and help people.  If you need to find the right professional, we refer them to good folks like you. If there is an item they seek to find, we help them locate it.  We go above and beyond for our guests and restaurant clientele. That is service that is priceless, because we literally don't place a price on it. It is free.  It is part of our personalized core services, which most other places don't provide.  When they do provide it, everything is an extra room charge.
HQ: Well, what words do you want to leave behind for our readership?
RJ: Well, we are proud of this place.  Everything you see is off our own backs.  Sure, if we had half-a-million bucks just sitting in our back pockets, what you would see would be different, even more special.  However, for what we've had to work with, we are very proud of what we've built and we'd like to thank our loyal clientele for being the source of our success.
AT: Yes, we'd also like to remind folks that we want to bring new services in what will be the back beer garden.  English Teas and the possibility to host small events, for example.
HQ: Well, I will tell you, if you do a proper English Tea, you will definitely have me as part of the clientele for that.  Especially if there are scones involved.
RJ: We were just talking about that very topic today.
HQ: Well, I do want to ask one last critical question.  How are your children enjoying Ecuador?
AT: They are more than happy.  It is a blessing for us to have come here and seen just how happy they seem enjoying the beach, or just spending time with their grandparents. The things in life that are priceless.
RJ: Yeah, they are also loving school. Samantha goes to a private, bilingual school and she loves it.  She is involved in swimming, ballet, all sorts of activities.  She's enjoyed meeting friends.  David is getting ready to start up school, also.  He seems ready for it.  Here in Ecuador, the children have quite a bit of opportunity in the school system, for a fraction of what we would have paid back home.
AT: Exactly.  Maybe we had similar options back home, but at what cost?
RJ: Also, the kids here at schools seem so much happier. Kids are kids here, not like back in the UK.  There it is all about who has the best iPad and when they can get a cell phone. Here, they just enjoy playing with each other outside and being kids. We are really fortunate that through our family, we are truly living our dream.
HQ: Well, in closing, is there anything else you would like to add?
RT: I would relay one quick story, which really captures life in Ecuador. We're at the local grocery store. It's pretty unusual, as the store is not crowded at all.  Notice 4-5 gentleman at the cashier, as we are getting in line behind them.  Upon closer look, my wife recognizes one of them as President Correa.  In some ways, not so unusual, as Salinas is a favorite vacation spot of his.  However, there is the President of Ecuador, just like regular folks, shopping at the local grocery store with his constituents. Not a campaign stunt.  Just a regular weekend day. We start to talk and the President asks what we are doing in Ecuador.  When we respond that we have started a small business, his reply to us was a sincere, "Thank you for investing in our country."  Wow!  Where would you ever get that experience and genuine exchange in the UK or USA?  It is a marvellous place here.
HQ: Well, Ralph and Andi, it has been a pleasure.  Your place, Big Ralph's, both the restaurant and hostal, have been a real gift sent to our community here.  I would like people to know that your website can be reached at http://www.bigralphhostal.com. I would also like our readership to know, unsolicited, how much we love your food.  Your red curry is to die for and if someone is fortunate enough to be at your place, when you offer the Yorkshire Pudding, I hope they have made plenty of room for dessert.  It has been my pleasure spending this time with you.
RT: Thank you, likewise, and we invite your readership to come visit us here at Big Ralph's.  We will make sure to have them feel right at home.