Investment Alert – Major Upgrade for Playas, Ecuador
A special Investment Alert Report for the EscapeArtist reader.
Well, it finally happened. The tail wagged the dog.  I know…some of you are probably thinking, "What?". The rest of your are probably thinking I am 5 margaritas into the noon hour.  While the latter does sound "refreshing," it is not the case.  The proverbial "dog" is Playas and the proverbial "tail" is the Karibao City Project being erected in the Engabao sector of the Playas region.  Allow me to explain, especially if you are not a long time client or long time reader of EscapeArtist.
While many of my industry brethren touted Playas for the last 8 years or so, I had an investment grade "Sell" rating on the region.  When a new highly promoted residential development project in the Playas area was being erected…my colleagues said "Buy" and I said "Sell".  When they built the new mall in Playas, my brethren said "Buy…Buy…Buy" and I said "Sell, sell…sell!".  Price dynamics justified my position. Other than a relatively slight rise in land values, the Playas market was simply not appreciating over the last 8 years and certainly not compared to the trajectory of investment growth one has seen in Salinas, Punta Blanca, Olón, San Jose and even Ballenita.  The coast was rocking and rolling, while Playas danced a slow waltz.  However, something has now changed all that.  The "something" has a name…Karibao.
Mind you, before I begin to provide the core of our tale, I should warn that even after the announcement of this project, publicly, over a year ago and the knowledge of this project over 3 years ago, I did not waver. Playas remained an investment grade "Sell" rating.  Some buy the rumor…I am more of a "show me the money" type.  The money has been flashed and the filly is…finally…out of the gate.
Karibao is not some overhyped residential development project, consisting of 2-3 towers. I am serious when I say, Karibao is a mini-city.  In addition to an extensive number of condo hi-rises, the locale will include an additional office/retail sector, at least one 5-star hotel (brand pending) and will boast the largest Crystal Lagoon (Registered Trademark) in all of Ecuador, to augment the already stunning ocean views from most of the building condo units and from the Karibao complex.  Crystal Lagoons holds the Guinness World Book of Records distinction of having built the world's largest "pool".  Pool doesn't cover it…their product is essentially the exclusive creation of exquisitely detailed man-made lagoons, for high-end development projects. Their product has been featured in Mexico, Chile and Argentina, just to mention a few countries.  Their work is heavily publicized throughout the InterNet.
The ingenuity of Crystal Lagoons has been fused with the creativeness of ProNobis, one of Ecuador's largest and most prestigious builder/developer groups.  What can definitely be said is that ProNobis is likely the best capitalized builder/developer in the country, with the backing of arguably Ecuador's wealthiest family.  This provides one of the key pillars as to why I see the success of this project as an almost certainty.  The other chief pillar to the comfort I have with this project is that they've been to this dance before.  Beginning in 1998, working on a 15-year time-line scale, ProNobis took a large, but largely uninteresting, piece of land in Guayaquil and single-handedly sculptured a modern-day mini-city, from little next to nothing that existed before the project.  The project, known as the "Gran Manzana", or "Big Apple" in English, was so successful that it sucked away the core business base from the old Guayaquil "downtown" (El Centro) and revitalized this previously nondescript sector of the Kennedy Norte neighborhood into Guayaquil's current, gleaming commercial business center.  What scale are we discussing?  The creation of Guayaquil's best known, elite mall. The creation of the Sheraton and Sonesta branded exclusive hotels, as well as the more consumer cost-friendly Howard Johnson's Hotel.  The creation of the ProNobis office tower as well as the Mall del Sol Office Tower.  The creation of the Guayaquil Trade Center.  The creation of, arguably, Ecuador's best hospital, with the establishment of Omni Hospital.  Additionally, some exquisite residential condos were made available, in multiple towers, to complete the package. From scratch…to city…willed by the drive, ingenuity and deep pockets of ProNobis.  Luck of the draw?  Not so fast.
Hard to label a project of this magnitude as "luck of the draw"…but especially not when lightning strikes twice.  Driven by a bit of irony and identifying another under-utilized, in this case wholly decayed, piece of land along Guayaquil's mighty river, ProNobis returned to the very scene that their Gran Manzana project had laid to ruin.  On a parcel of land nestled just off the El Centro District that once had housed the mighty Guayaquil downtown center, and abutting literally the most significant historical site in all of Guayaquil – Santa Ana Hill, where the city was founded, ProNobis launched another mini-city, this one titled Ciudad del Rio (City of the River).  Again, through the sheer will and mighty capabilities of the ProNobis group, they erected a city-centre from barren land.  An elite Wyndham hotel serves as a centrepiece and the only recognized 5-star hotel on Guayaquil's famed river.  The project includes an innovative, iconic corkscrew shaped office tower, capped by what is destined to be the city's new elite social club, competing with the now renowned Bankers Club for top honors.  The complex boasts a bevy of office towers and residential condo towers, creating a new skyline, for the previously faded Guayaquil "old downtown" district.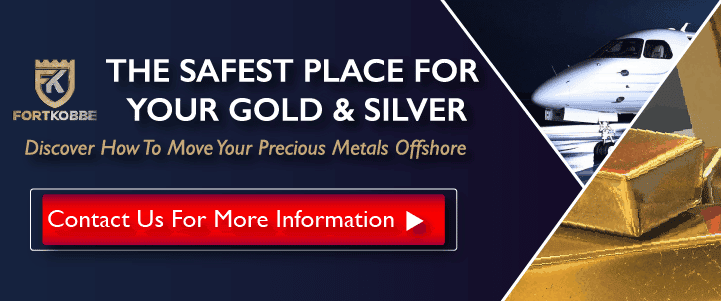 What does this have to do with Playas and our investment recommendations? Nothing…yet everything. ProNobis has the muscle, the ingenuity, the funding and the proven track record to erect full mini-cities, where nothing stood before their projects arrived.  They have set their eyes on Playas, specifically the sector of Playas known as Engabao, to accomplish the exact same thing, they have already well proven they can do – erecting the Karibao mini-city, this time along the grand Pacific Ocean.  Does this one project so change the landscape that it warrants a review of the investment rating for Playas? Yes…in fact not only "yes", but a dramatic "yes". Why? Because the Achilles heel of Playas was the complete lack of infrastructure to support major development projects. Through years of previous local government mismanagement, the coffers were not exactly ripe to proceed with a full-scale infrastructure program.  Enter ProNobis, with pockets deep enough that they are self-funding the infrastructure, complete with the most modern amenities, for the entire Karibao mini-city project.  ProNobis is one of the few entities that combine the ingenuity and financial capacity to pull off a project on this scale, with the weight of the infrastructure improvements. They have done it before…and those words resonated with me and my global real estate consultancy, Zen Global.
We see various positives from this project, beyond the scope and elegance of the project itself. The consumer traffic it will bring, will provide renewed life to what has to currently be one of the most under-performing El Paseo Shopping Centers in all of Ecuador. The El Paseo brand of Mall/Shopping center is the most aggressive and largest in all of Ecuador.  Innovators and leaders, they have targeted high growth areas time and again.  Still, on my three visits to the mall in Playas, since it was erected…regardless of day of the week, time of year or hour of the moment…the mall seemed a ghost town.  With the 10-year long Karibao project driving visitors and residents to the region, consumer activity should rise sharply and the mall should become a big success, as with the tourist-oriented El Paseo Mall in La Libertad, Ecuador, serving the Salinas to Punta Blanca stretch of tourist coast.  The advantage for Playas and Karibao is that it is closer to Guayaquil by a full hour than the Salinas beach stretch.  Location…location…location, with a proven developer and builder to boot!
Karibao will also create a long-term healthier tax base from which Playas can draw upon and, hopefully, well position the new funds to advance a larger scale infrastructure upgrade, which will ultimately mean more progress, development and additional revenue for the region.  The luxury class Karibao project will also raise the ante for what has been a Playas region largely known as the "beach town for the blue collar" tourist. A more diversified tourist base, means more revenue will be left in the coffers of Playas business owners and the local government. This should spur further Playas private and public sector initiatives, if the cards are all played correctly. The investment boom in the region could be rapid fire and dramatic.  The infrastructure evolution could be stellar. All with the Karibao "tail", as the catalyst wagging the Playas "dog".
As such, we have taken the greater Playas region out of the investment grade "Sell" category and are now listing it as a "Hold". Our hold rating simply suggests that if you currently own, you should not be thinking of selling your real estate position at this time.  If you are a buyer, look selectively and buy accordingly, but get in there and buy.  However, what is more dramatic is the other rating change. For the Engabao sub-market, we are changing our investment grade rating from Sell to Buy.  The "Buy" rating suggests a more aggressive purchase posture, with Karibao serving as the central focus for investment dollars in Engabao. While we are not suggesting at all that similar investment dynamics will be at play, we have only had one other time in history, where we have moved a Sell recommendation, directly to Buy – The Pudong District in Shanghai, before the phenomenal and largely unmatched appreciation growth that occurred, prior to prices crashing to more sustainable levels.  That is why entry timing is essential for unique opportunities. This is one of the more unique opportunities I have seen in Ecuador, for quite some time. As EscapeArtist readers, my advice is to position yourself at the ready to move on the opportunity represented by this investment upgrade.
Note: Let's deal with this upfront. We are helping market Karibao. Has that colored our rating? Not at all…the other way around. We agreed to market Karibao, because we thought the project was of such standard, scale and professional pedigree that it warranted not only marketing promotion, but a reassessment of our investment grade rating.  As examples, which I am not shy to discuss, we represent client inventory in Cuenca, which we still have rated a Sell. I have represented a series of client portfolio projects in Mexico, over a 7 year period, where we had that country rated a Sell, until we returned the country to a Hold in mid-2013 and finally a Buy in mid-2014.  So, we are not colored in our investment analysis, by the portfolio we represent. However, in this case, the whole "tail"…"dog" issue. We would still have our rating for Playas unchanged as a Sell, if not for Karibao.  That is the strength of this project. That is the strength of the ProNobis group.
We encourage and invite your questions.  We encourage your Karibao site visit and/or unit reservations, as units will sell quickly in this first condo tower known as Arawa.  A 2% reservation deposit is all that is required to hold a unit.  The smallest units are 127 m2/1,300 sf and the largest non-penthouse units are 197 m2/2,100 sf.  All units have huge balconies and either 2 or 3 bedrooms each.  Some customization is possible, but walls and plumbing cannot be moved.  The initial 2% deposit will hold your unit, with a total of 10% required at contract signing.  At that point, an additional 30% payment is required in equal monthly installments over 36 months (or equivalent time remaining), with the balance of 60% due at closing.  All inquiries on Karibao or this article can be directed to Hector G. Quintana at ecuador_hgq@escapeartist.com.
Like Our Articles?
Then make sure to check out our Bookstore... we have titles packed full of premium offshore intel. Instant Download - Print off for your private library before the government demands we take these down!