For many expats seeking escape their day-to-day routine and fantasize of strolling into an office in shorts and a Tommy Bahama shirt is doing just that – fantasizing. Working in Costa Rica is a tangled web of legal concerns for foreigners looking to relocate. This is not to say that living and working in Costa Rica is impossible. It is, however, difficult. The laws are in place to ensure that companies exhaust all options of filling positions with qualified Costa Ricans ahead of brining in any foreign expertise. In order to hire workers from abroad the companies must prove that the position in question can simply not be filled by a Costa Rican. Considering how well-educated and trained the population is here, this can be a challenge in and of itself. Let's explore some of the various scenarios under which many expats currently live and work successfully in Costa Rica.
Permanent Residency (Permanente)
Under this status you are, in effect, a Costa Rican. This means that you can own and operate a business, work for a company, and carry out your lifestyle as would any citizen of Costa Rica. Appreciate that working for a company as a Costa Rican means you will be paid as such. The wages in Costa Rica are quite low. For example, a low-end desk job at Hewlett Packard can reel you in about $600 per month after taxes. Remember that just because you come from a foreign country, and may possess a lot of experience and skill, doesn't mean that you are an instant asset to a company here. As a resident you are now stacked up against local, skilled workers who are better adjusted to the culture, fluent in the language, and understand the management style of Costa Rica. Many permanent residents seek work in companies because they have married a Costa Rican and need to support the family, or are simply looking for some extra cash to make ends meet. Either way, you can expect it to be an adjustment to the work conditions you may have been accustomed to in your original country. The road more often traveled here is to open your own business in order to avoid the pitfalls of becoming an employee. This, of course, presents a whole new set of challenges addressed in Doing Business in Costa Rica (internal link)
To learn more of the application requirements and maintenance of this and other residency statuses, please visit the Residency in Costa Rica page.
Temporary Work Permit
These permits are a rare find. A company must jump through some serious hoops to have immigration grant these. They are often only valid for 6 months to a year, and only of handful have been seen in the wild. The majority of workers granted this status are here teaching English in recognized, established institutions or doing government related work. At times, volunteer organizations are able to apply for this status in order to have workers come to Costa Rica for long periods of time and not need to renew their tourist visas. In any event, the company must solicit this on behalf of the workers. The process is lengthy, expensive, and requires almost as much legal red tape as would a residency application. The worker is then placed in the Caja (Costarricense de Seguro Social) social security system, subject to taxation, and bound to a work term and contract stipulated on par with the terms and conditions used in the application for the work visa itself. Needless to say, this is not a particularly attractive proposition for organizations unless you are providing a skill or level of expertise that simply cannot be found in a local hire or someone slipping in on a tourist visa for a few months at time.
Pensioner's Status (Pensionado)
For retirees looking to supplement their income or simply find a way to keep busy, there are options to work here in Costa Rica legally. That said, they are not able to work for a company as an employee. They can start and operate their own business. They cannot "work" in that business, but are allowed to manage it provided they do not take on any work that could be done by a Costa Rican. For example, you can own a restaurant but can't work behind the bar or wait tables. These are positions that must be filled by local workers. Many pensioners choose to teach English as a hobby and a way to pick up a few extra dollars. Many Costa Rican private language schools will hire these folks for around $7 per hour to teach private classes in companies. The option to do some private teaching or consulting work is another great way to keep active and make a few extra bucks. Keep in mind that there are increasingly more stringent tax laws coming into play here and seeking professional council for your accounting is always a wise first step.
Investor's Status (Inversionista)
Should you invest over $200,000 USD within government approved sectors you can receive an investor's status. Under this you are able to work in your own company and receive and income. The requirements for this scenario are strict and the paperwork is complex. An experienced immigration lawyer and tax attorney are essential to ensure that all the i's are dotted and t's are crossed. This is the ideal setup for those looking to invest in a startup company or participate in an established business venture. The majority of projects approved by the government are geared towards having attractive hiring conditions for local workers. There are indeed legal requisites within the daily operation of these entities in terms of the number of local workers that must be on salary and in the Caja, in addition to insurance, taxes, et al.
Renter's Status (Rentista)
Renters in Costa Rica can own a business and receive an income. One of the requirements for this immigration status is to deposit at least $150,000 USD in a Costa Rican bank and convert $2,500 per month of that into local currency. Many choose this option while working toward a full residency which can be applied for after 5 years under a legally recognized status, such as rentista.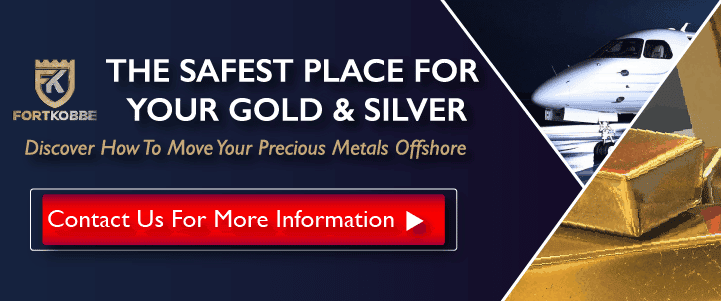 Tourist Status (Turista)
Anyone coming into Costa Rica as a tourist can invest in, or start up, a business. There are no laws in place to prevent foreign investment in this way. However, there are strict laws in place preventing tourists from working in Costa Rica. This practice is illegal, period. Any business or institution telling you otherwise is lying. Though many do hire foreign workers to teach English, work as beachside bartenders or front desk hotel help, this is a dangerous practice and the government is cracking down. Beyond the social matters of having illegal workers who don't contribute to the social security system or pay taxes, this is an uneven playing field for Costa Ricans who've studied hard their whole lives to earn a good position in a company. If you come as a tourist, be a tourist. There are plenty of legal routes to find legitimate work opportunities in Costa Rica without having to skirt the system.
Ultimately, you must closely examine why you would wish to work here in the first place. If you're thinking that you can knock on a few doors with resume in hand and wow the local C.E.O.'s with your million-dollar smile and firm handshake, you might want to think twice. Should your plan be to open that dream business and assemble a small to medium workforce, sling drinks and lobster at an open-air restaurant on the coast, or unlock paradise and purchase a boutique resort, Costa Rica has thousands of opportunities ripe for the picking. For some, coming down and exploring the options in person is the best way to get a true feel for what options lay before you when you consider working in Costa Rica. If you would like us to help in the many decisions needed to for work permits or residency here in Costa Rica please contact us here
Like Our Articles?
Check out our eBook bundle. Six titles packed full of premium offshore intel. Instant Download - Print off for your private library before the government demands we take these down!