Happier Than a Billionaire
I'm snorkeling off the coast of Punta Uva and observing two crabs clutched in a heated battle. Their claws are locked together, each trying to shove the other one back like a Sumo wrestler.   I don't want to come up for air fearing I will miss this incredible moment. They continue until they disappear under a rock; it's then that I swim to shore and realize what an incredible thing I just witnessed.
Costa Rica is rich in experiences like this.  Whether it is at the top of a volcano or lying on the sandy beaches of the Pacific, nature is the boss here. Subsequently, it is a welcoming host allowing you to participate in the wonder that makes this county so special.
When CNN.com contacted me about my book Happier Than A Billionaire: Quitting My Job, Moving to Costa Rica, & Living the Zero Hour Work Week, I was eager to share my story with others. I was not unlike many other people who were caught in the rat race and couldn't find a way out. When I decided to make a bold move, Costa Rica was the perfect place to relocate.
There is a beauty here that lies not only in glorious landscape but in the people as well. There is no surprise that tourists return from a trip to this country with a different perspective on life. The slower pace and smiling people make it a truly remarkable place to live.
Many expats here say it reminds them of the 1950's. A time when people were less rushed, friendlier, and always willing to lend a hand when needed. The farmers market is a perfect place to witness how the Costa Ricans interact. It's not unusual to see a group of people stop in the middle of an aisle to greet each other with hugs and kisses. This regard extends in banks and government buildings where seniors, the handicapped and pregnant women go to the front of the line. There is respect for one another that is very unique to this country.
I purchased ocean-view real estate and plan to build my dream home. It's incredible that I will have views of the Pacific that I could never have afforded in the states. In addition, it's a wonderful feeling knowing that I can enjoy such beauty and not have to be a millionaire to do so.
On my first visit to Costa Rica, I sat on a moonlit beach and stared up at the stars. The sky was littered with constellations; a crowded highway of twinkling lights. It was then I knew that Costa Rica was not just a place to visit but a place for me to call home.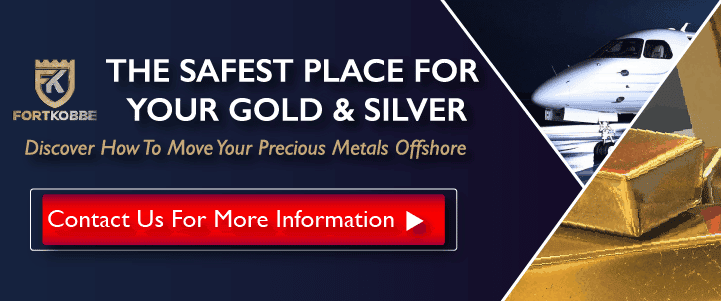 Nadine was born in Elizabeth New Jersey and attended Rutgers University. She lives in Costa Rica with her husband and dog, Clementine. When not writing, you can find her at the beach, on the back of a scooter, or frantically tossing scorpions out of her bed. She shares her weekly adventures on her blog: Go check it out and become a Billionaire!
Like Our Articles?
Check out our eBook bundle. Six titles packed full of premium offshore intel. Instant Download - Print off for your private library before the government demands we take these down!