EscapeArtist Contributing Writers
Our team features people from all over the world who share their experiences far and wide. They are who make EscapeArtist possible, bringing you the stories, advice, and beautiful images. Without them, there would be no great content for you to read every day.
Our Contributing Writers: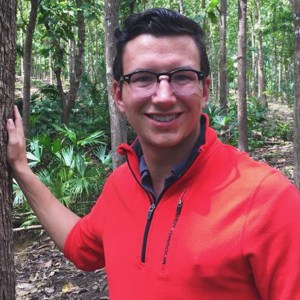 Daniel Wilhelm
Dan has spent most of his 20's living the expat life that most of our readers dream about. From New York City to Nicaragua to Belize to Portugal, Dan is quickly establishing himself in the world of international living. Having studied Economics in university, most of his hobbies revolve around following the global markets and studying new policies. When not working, Dan can be found scouring a city for hidden gem restaurants.
What is a Contributing Writer?
EscapeArtist has become the foremost authority on how to live, work, play, retire & invest abroad and overseas. For almost 20 year now, our community of expats has grown to include countries like Turkey, Panama, Italy, Greece, Ireland, Costa Rica, Belize and many more.
We strive to bring the most up to date useful information from around the world so that our readers can find precisely what they are looking for in one location.
We invite industry experts and experience professionals from around the globe — who are EscapeArtists themselves — to become a contributing writer with us.
At EscapeArtist we believe in creating a sustainable expat community in an effort to provide a platform for everyone — from young professionals to baby booming gypsies — where expats can come to discuss trending topics, personal experiences, current news or even to just unite as a community of like-minded EscapeArtists.
If you feel that you have what it takes to become a contributing writer for us, we encourage you to contact us today and become part of the EscapeArtist family.

What are the requirements to becoming a contributing writer?
1. Must be currently enjoy the life of an expat and residing in a foreign country.
2. In-depth and distinctive knowledge and insight into the expat life/community in which you are residing.
3. Successes and failures of personal experiences that can be shared with our readers so they too can learn from them.
4. Views and perceptions that will inspire or guide the future expats of the world.

Subjects of what we are looking for
You may write anything you would like to share with our readers but following topics would be more welcome.
– Previous experience about the transition of life in another country.
– Insightful information in to investing overseas.
– Quirky braindroppings about what makes international living so fun.
– Tips & tricks (with detailed supporting data) on living, working, playing, retiring and/or investing internationally.
– Special reports & E-books
– MUST BE UNIQUE CONTENT (Copyscape Checked)
Join the EscapeArtist contributing writer community via email: editor@escapeartist.com