EscapeArtist Contributing Writers
What is a Contributing Writer?
[dropcap_orange]E[/dropcap_orange]scapeArtist has become the foremost authority on how to live, work, play, retire & invest around the world. For almost 20 year now, our community of expats has grown to include countries like Turkey, Panama, Italy, Greece, Ireland, Costa Rica, Belize and many more.
We strive to bring the most up to date useful information from around the world so that our readers can find precisely what they are looking for in one location.
We invite industry experts and experience professionals from around the globe — who are EscapeArtists themselves — to become a contributing writer with us.
At EscapeArtist we believe in creating a sustainable expat community in an effort to provide a platform for everyone — from young professionals to baby booming gypsies — where expats can come to discuss trending topics, personal experiences, current news or even to just unite as a community of like-minded EscapeArtists.
If you feel that you have what it takes to become a contributing writer for us, we encourage you to contact us today and become part of the EscapeArtist family.

What are the requirements to becoming a contributing writer?
1. Must be currently enjoy the life of an expat and residing in a foreign country.
2. In-depth and distinctive knowledge and insight into the expat life/community in which you are residing.
3. Successes and failures of personal experiences that can be shared with our readers so they too can learn from them.
4. Views and perceptions that will inspire or guide the future expats of the world.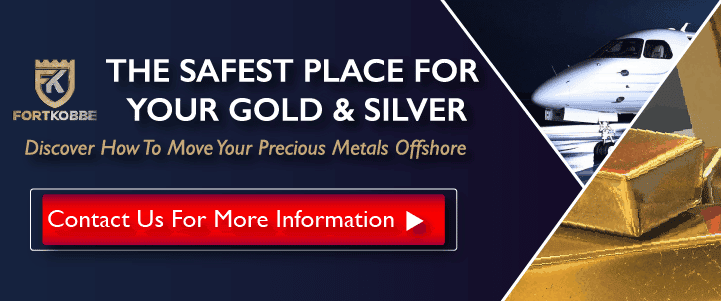 Subjects of what we are looking for
You may write anything you would like to share with our readers but following topics would be more welcome.
– Previous experience about the transition of life in another country.
– Insightful information in to investing overseas.
– Quirky braindroppings about what makes international living so fun.
– Tips & tricks (with detailed supporting data) on living, working, playing, retiring and/or investing internationally.
– Special reports & E-books
– MUST BE UNIQUE CONTENT (Copyscape Checked)
Join the EscapeArtist contributing writer community via email: editor@escapeartist.com
[row][span8]

Sean Connors
Sean Connors is an avid traveler currently stationed on the island of Ambergris Caye, Belize. As a writer, he enjoys discovering interesting sources both new and old. Beside anything Escape Artist related, Sean also enjoys outdoor adventure, coin collecting, and Steelers football. He welcomes your questions to him at: email.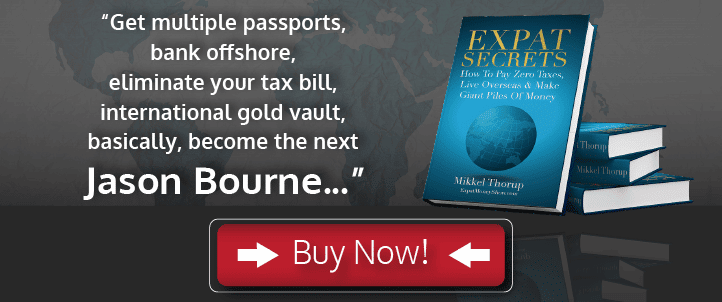 [/span8][/row]
[row][span8]
Adam McGeehan
Adam has always been interested in traveling. After minoring in Spanish at Allegheny College, he is excited to be living in Nicaragua. When he isn't reading, writing, and soaking up different cultures, he is always in search of new, exotic foods. The pitaya (dragon fruit) is his latest culinary discovery. You can contact him at adam@granpacifica.com
[/span8][/row]
[row]
David J. Drummond
Dave currently works with individuals who are "going international". He helps client's identify, prioritize and execute on their international strategies. From banking and asset protection, to residency and alternative investments, Dave utilizes his experience to help others streamline their initiatives. A resident of Belize since 2008, Dave is currently working towards citizenship in Belize. This real world experience and a thorough knowledge of offshore structures, retirement vehicles, financial services and alternative investment products, give Dave the practical knowledge and experience to help like-minded individuals navigate unfamiliar waters and set anchor in their personal safe harbor.
A technologist, with 20 years in the high-tech space and founded on a background of relational database design and application development, Dave has extensive experience in enterprise sales and customer support. Through both the boom and bust of the high-tech market Dave was focused on driving client satisfaction, product delivery and revenue generation. Whether with fledgling startups, or established software companies, Dave's teams consistently hit high marks with customer service, revenues and profitability.
In 2003, Dave visited Belize for the first time and became a believer in the country and the people. These beliefs lead him to extend his real estate development projects to Belize, where he served as the point man and operations officer for the ground team. As the guy in the jungle, he did much more than set up the corporate structures, manager projects, monitor numbers, and act as a catalyst. Dave was instrumental in a higher education reimbursement program for the children of local workers; ensuring that, if they did well in school, their tuition and fees would be paid back to their parents. He believes strongly in giving back to both the people, and the country, of Belize.
[/row]
[row][span8]
Tim Little


Tim decided that he had enough of corporate life in 2015 so he quit his job and shipped his sailboat to Turkey. Now he sails the Greek Islands and the Turkish Riviera on his 31′ Island Packet and writes full time.
[/span8][/row]