Tawang Tibetan Monastery, Arunachal Pradesh, India
This article was published in the Escape Artist Weekly Newsletter on December 04, 2017. If you would like to subscribe to the newsletter, please click here.
2018 is upon us.  So, what are your escape plans for the coming year?  I thought I'd share with you a half dozen of mine.  Hopefully, you can join me or they'll spark ideas of your own.  Let's all look forward to the Adventure of 2018.
THE SEVEN SISTERS 
There is an unknown region of India hidden away between Burma, Bangladesh, and Chinese Tibet composed of seven states – the "Seven Sisters" – each with unique tribal and traditional cultures.  From Naga headhunters to remote Tibetan monasteries to ancient mysterious monuments, it's one of the most fascinating places in the world that few outsiders ever see.  We'll be visiting all seven in late February-early March.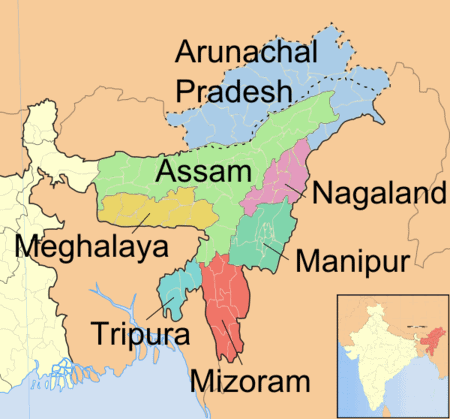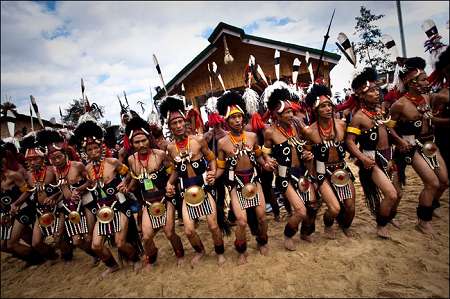 PORTUGAL SPRING
It's very hard to imagine a more beautiful place than Portugal in springtime.  We'll be repeating our Escape Artist Exploration of Portugal in mid-April – and this time we'll be including a visit to Portugal's most charming city, Porto, and a cruise through the wine country of the Douro River.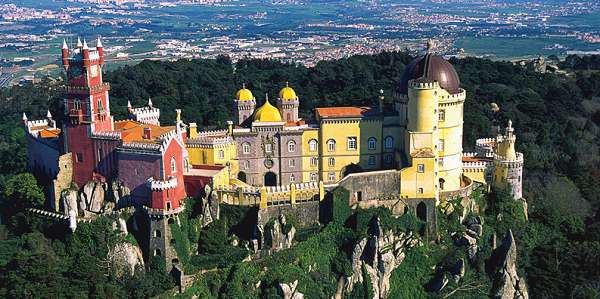 Pena Castle – Sintra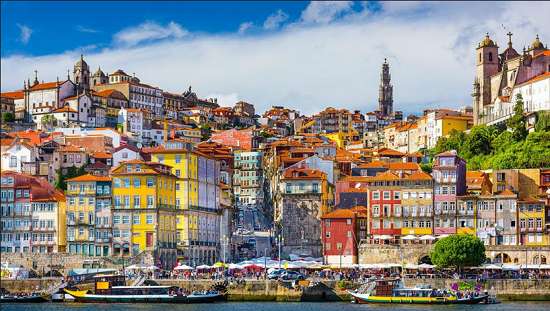 Porto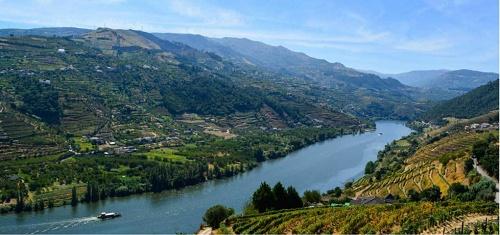 The Douro River – Northern Portugal
HIMALAYA HELICOPTER EXPEDITION V
You read about our 4th Himalaya Helicopter Expedition last month in To Everest and Beyond.  This is not just beyond Everest, it's beyond words and description – simply the greatest adventure you can have in one week on Planet Earth today.  We'll operate it again in early May.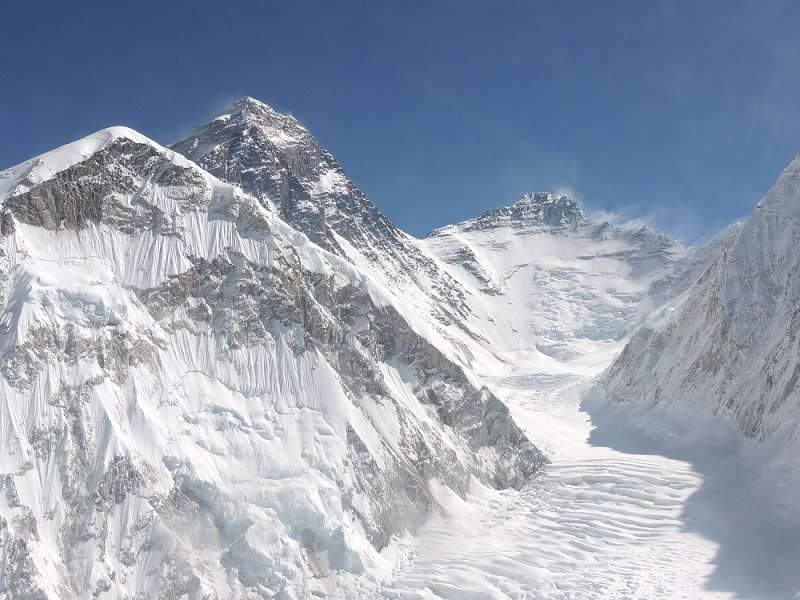 The Western Cwm of Mount Everest, photo taken at 23,000 feet
THE THREE MYSTERY ISLANDS OF THE SOUTH PACIFIC
The world's most famous mutiny took place on April 28, 1789, led by Fletcher Christian against Captain Bligh on The Bounty.  Famous, yes, but few have ever been to the island where Christian and his mutineers escaped, where their descendants live to this day – remote Pitcairn Island.  In late May, we will.
We start with a visit to Tahiti, sail to Pitcairn to spend several days with the islanders, then fly to Easter Island to learn how the legendary statues were built.  We end with a visit to Robinson Crusoe Island where Scottish sailor Alexander Selkirk was marooned and whose story was the inspiration for Daniel Defoe's novel Robinson Crusoe.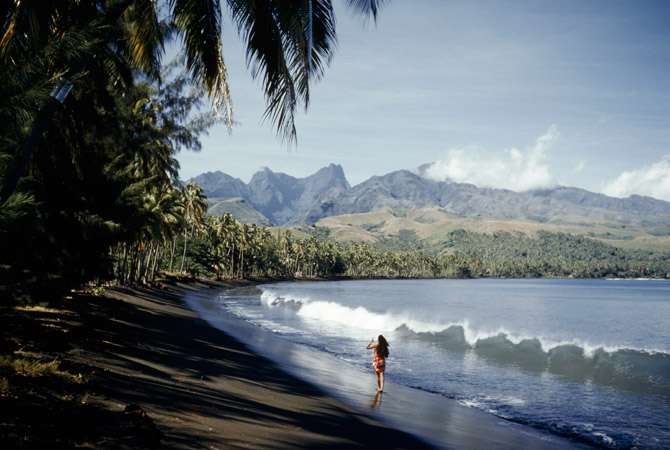 Tahiti – Matavai Bay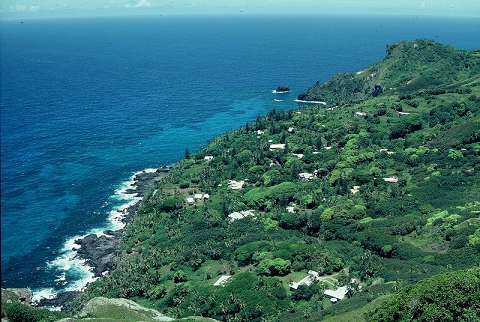 Pitcairn Island – Adamstown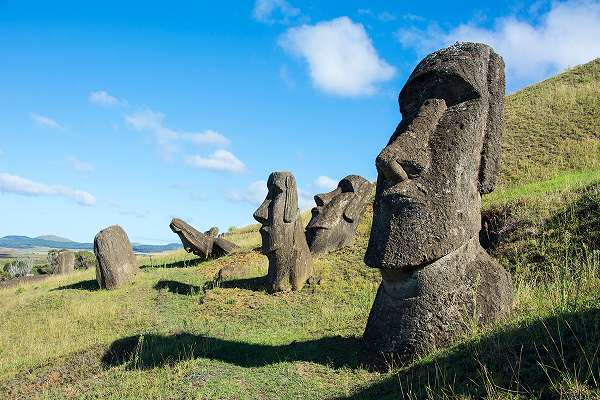 Easter Island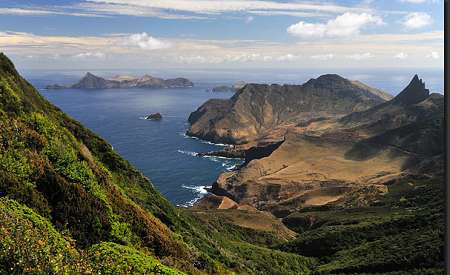 Robinson Crusoe Island – Selkirk's Lookout
HIDDEN IRELAND
We'll have a full exploration of the Emerald Isle in June.  All the places you read about in Beyond the Pale – Dublin, Newgrange, County Mayo and the village of Cong, Skellig Michael, the Rock of Cashel – and so much more.  Of course, we'll be kissing the Blarney Stone at Blarney Castle.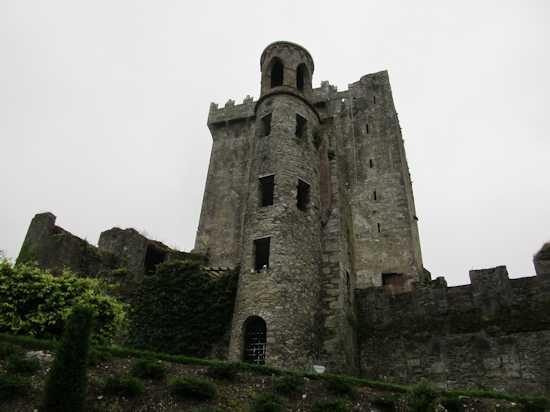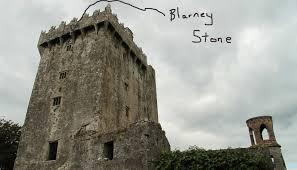 Blarney Castle – County Cork.  To kiss the Blarney Stone you must be suspended upside down – no problem!
INDIAN TIBET
There is a part of geographical and cultural Tibet that India was able to keep the Chinese from seizing.  It's the Upper Indus
River Valley that separates the Himalaya and Karakorum mountain ranges.  It's called Ladakh, where you will find the most traditional Tibetan monasteries in the world, and where the Tibetan culture is truly alive and thriving.
Within Ladakh is an even more remote region called Zanskar – with the extraordinary Zanskar River from source to confluence with the Indus over two miles high and flowing straight through the crest of the Himalayas.  Running the Zanskar is one of the truly great whitewater experiences in the world.
This coming July, we'll not only visit the most remarkable repositories of true Tibetan culture – the monasteries of Leh, Stok, Hemis, Thikse, and Lamayuru – but raft the Zanskar as well.  This is Real McCoy High Adventure.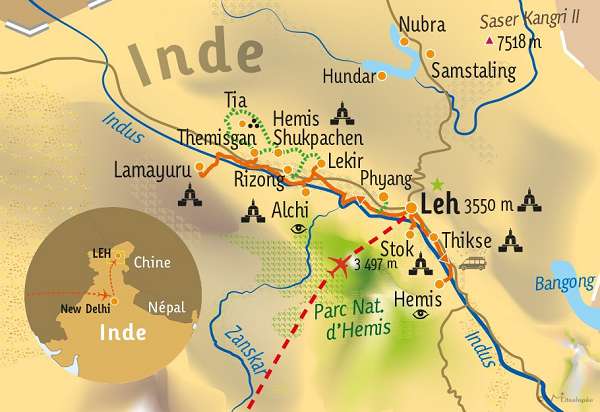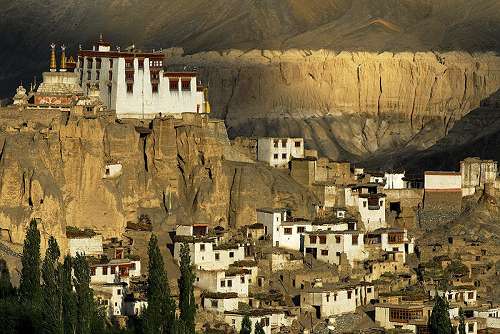 Lamayuru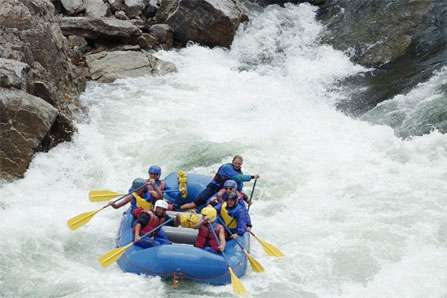 On the Zanskar
Well, that's it for starters.  We'll get to the rest of the year later.  If any of these ring your bell, let me know – or why not let me know what does ring your bell?  To make that easy, spend a moment to take our short 4-question Escape Artist & Wheeler Expeditions Adventure 2018 Survey.
Oh, a last-minute notice.  If you want to have a Fabulously Happy New Year's Celebration, we just had a cancellation on our Portugal New Year's Celebration and Exploration.  All the info with a ton of pictures is in the link.
Let me know ASAP if you can celebrate and explore with us at Jack@Wheelerexpeditions.com. That's ASAP! Thanks!
Click here to get advance notice of expeditions you can join & stunning photos of Once-in-a-Lifetime Adventures
Jack Wheeler is the founder of Wheeler Expeditions.
This article was published in the Escape Artist Weekly Newsletter on December 04, 2017. If you would like to subscribe to the newsletter, please click here.
©2019 Jack Wheeler – republished with permission