Last week, we offered up a great quiz and some analysis. If you took the quiz already, skip down to the big green Start Here indicator. If not, look over the information and questions below to have some fun with it. You can view it HERE.
The prospect of moving overseas to a foreign country can be a very exciting one. All the new changes in daily life, brought on by a relocation to a foreign country, can be so exhilarating that we form what I call "Adventure Eyes." This is where we stay focused on all the new stimulating changes and how great our new life will be once we move. It's a completely natural reaction to such an exciting opportunity.  
But before you start asking questions about which country might be the best for you, what kind of home you will own, and how much time you will spend golfing, fishing, reading, hiking, or relaxing on the beach, start by asking yourself questions to determine if you are, in fact, ready to live abroad. Taking time to consider how you will adapt to new challenges and a new landscape is really the first step in the moving process and will provide a quick handle on how easy the process will be.  
Stop. Take our quiz right now before you read on. If you have a spouse or partner, have them take it separately. If you are thinking about an investment vs. a lifestyle purchase, take it anyway. While the moniker is, "Are you ready to live in a foreign country?" the reality is, "Are you ready to deal with stuff in a foreign country?" Submit your answers here and then read on. Below is a list of the questions and the scoring key to familiarize yourself.
Are You Ready to Live in a Foreign Country?
This quick quiz will help you rate your ability to manage and adapt to a foreign country. Be honest! The results may surprise you.
1. Are you usually one of the first to try new things, new foods, and new experiences?
No/Below Average
Sometimes/Average
Yes/Above Average
2. Are you able to relax, willing to adapt to a slower, easier going pace?
No/Below Average
Sometimes/Average
Yes/Above Average
3. Are you a self-starter who doesn't wait for someone else to get things done?
No/Below Average
Sometimes/Average
Yes/Above Average
4. Are you willing to learn the basic phrases of a new language?
No/Below Average
Sometimes/Average
Yes/Above Average
5. Do you make new friends easily?
No/Below Average
Sometimes/Average
Yes/Above Average
6. Are you an optimistic/glass half-full kind of person?
No/Below Average
Sometimes/Average
Yes/Above Average
7. Are you financially secure enough that you do not need to work?
No/Below Average
Sometimes/Average
Yes/Above Average
8. Are you open to new adventures, new activities?
No/Below Average
Sometimes/Average
Yes/Above Average
9. Do you have a hobby or interest you really want to pursue?
No/Below Average
Sometimes/Average
Yes/Above Average
10. Are you comfortable being a "visible minority" in a new country?
No/Below Average
Sometimes/Average
Yes/Above Average
11. Are you easy-going enough to deal with long lines/delays/bureaucratic delays?
No/Below Average
Sometimes/Average
Yes/Above Average
12. Are you genuinely interested in getting involved in a new community, joining clubs and activities?
No/Below Average
Sometimes/Average
Yes/Above Average
13. When faced with problems, are you creative in figuring out how to get things done?
No/Below Average
Sometimes/Average
Yes/Above Average
14. Do you respect different cultures and realize that you are moving to THEIR country?
No/Below Average
Sometimes/Average
Yes/Above Average
15. Are you healthy enough (both mentally and physically) that you do not need constant medical attention?
No/Below Average
Sometimes/Average
Yes/Above Average
OK. Now we'll grade the test and you can see how you did. There's also a more in-depth self-analysis tool that you can then use to further refine countries and locations that might be a good fit for your interests, needs, and wants. Click here to access the needs and wants analysis to dig a little deeper.
Grading: Go back up and assign the number value to each of your answers.  
No/Below average = 1 point
Sometimes/Average = 2 points
Yes/Above Average = 3 points
How did you do? The scoring is:
0 – 20 = STAY HOME!
20 – 29 = You may have difficulty adjusting unless you make an effort to adapt.
30 – 35 = You will cope with problems and learn how to love your new country.
36 + = WHAT ARE YOU WAITING FOR? GO!
Did you score highly?  If so, you'll be transitioning with ease. Medium scores show that you may have some challenges adapting to the new ways of doing things, the culture, and the differences you'll see each day. A low score means that you'll need to focus on preventing culture shock and going into a meltdown.    
Most likely, if you are reading this article, then you did OK on the quiz. A low score isn't a death nail by any stretch of the imagination, but it does mean that you'll have to work a little harder to "feel good" living or being in the region you choose. Because, as much as we'd like to believe that we can think our way through some of this stuff, the reality is that these points address hard issues and deep feelings about what is "normal" and the "right" way to do things.     
Many of the quiz questions address issues far deeper than just the few paragraphs below and the focus of the next 3 articles. In fact, if you are serious about a life overseas, the only real way I know of is to test drive the life for a few months. Six months or more is great. While I'm a huge fan maintaining "Adventure Eyes," also known as the honeymoon period, the reality is that after the shine comes off the newness, some of the realities won't be things you like. The rest of this article, and the 2 coming in the next weeks, specifically probes each of the questions a little deeper and provides some insight into what this transition may mean for you.  
In the end, each person has a different tolerance for change; not only how much, but how often. In fact, it's usually the "ankle-biters" that drive us to the edge of the "crazy stage." The constant state of change before you adjust and accept is tiring. Know that going in. Expect it. Also, a later article will be called, What to Do When You Hit the "Culture Shock Wall." There, you'll be able to read what other expats had to say about this question. What did they do? It's a quick read full of real-life answers from expats who've been there, faced it, and succeeded in climbing over, digging under, going around, or simply plowing through the wall.  
So, let's examine the quiz questions in a bit more detail. Over the next 3 weeks, we'll look at each of the questions in great detail and offer some insight and examples of what to expect when moving and living overseas.   
Start Here
Are You a Self-Starter Who Does Not Wait to Get Things Done?
This is a big one and may seem like a contradiction to the question preceding it. The first step is simply moving to and living in a foreign country. This is a major decision and a detail-oriented, lengthy process. If you are someone that constantly puts off making big decisions and following through on your plans, living abroad may not be for you. To make the big move to another country, one should be proactive throughout the entire process. Making a move to another country and being happy starts with you: Knowing what you want and following through to make sure things get done to get you to your new home.   
Once you are there, getting things done will remain a challenge. Pushing things forward, like getting a hot water heater repaired, will be a lesson in patience. There's a great saying about life in the region for expats, "If you come with no patience, you'll learn it. If you come with patience, you'll lose it."     
Yes, all parts of life (except driving in a traffic circle) move at a slower pace. But getting things done is important, especially after the 3rd morning of a very cold shower. The secret, well one of them anyways, to moving, living, and investing overseas is to learn "acceptance without acquiescence." This is a razor's edge of difference, an extremely subtle nuance, but one that makes all the difference in the world.   
Are You Willing to Learn the Basic Phrases of a New Language?
Even though many of your friends and contacts overseas may speak English, most of the population may not. It is important to realize that you are entering into a new community, someone else's country; and, no matter how many of your friends speak English, you'll want and need to make an effort to connect with the local community. This includes learning some simple phrases of the native language. Don't worry if you think you sound like an idiot…you do. That said, just know that people will sincerely appreciate your effort as much as anything. A smile, too, is perhaps the world's best translator, so keep it handy and use it often.   
Helpful phrases that allow you to order at a restaurant, buy groceries, and ask for or give directions should be the minimum requirement. Or, you could also take it as an opportunity to become fluent in another language. Either way, most locals are appreciative if you at least make the effort to communicate in the local language.
For a funny video of Amanda getting one over on her dad, click the link below. Amanda was on a panel at the Live and Invest Overseas Conference in Nashville a few years back, with a couple hundred people in the audience. Her comment in the video below was retribution for me "making her" sit on a panel of expats and tell her story. The audience got a good laugh at it, and so did I. I also received a new name tag at the conference and have been called "Señor Si" by several since then. Ahhhh, kids. They certainly keep us humble for sure.  
Final question for the panel:
"What is the one thing you should do when you move overseas?"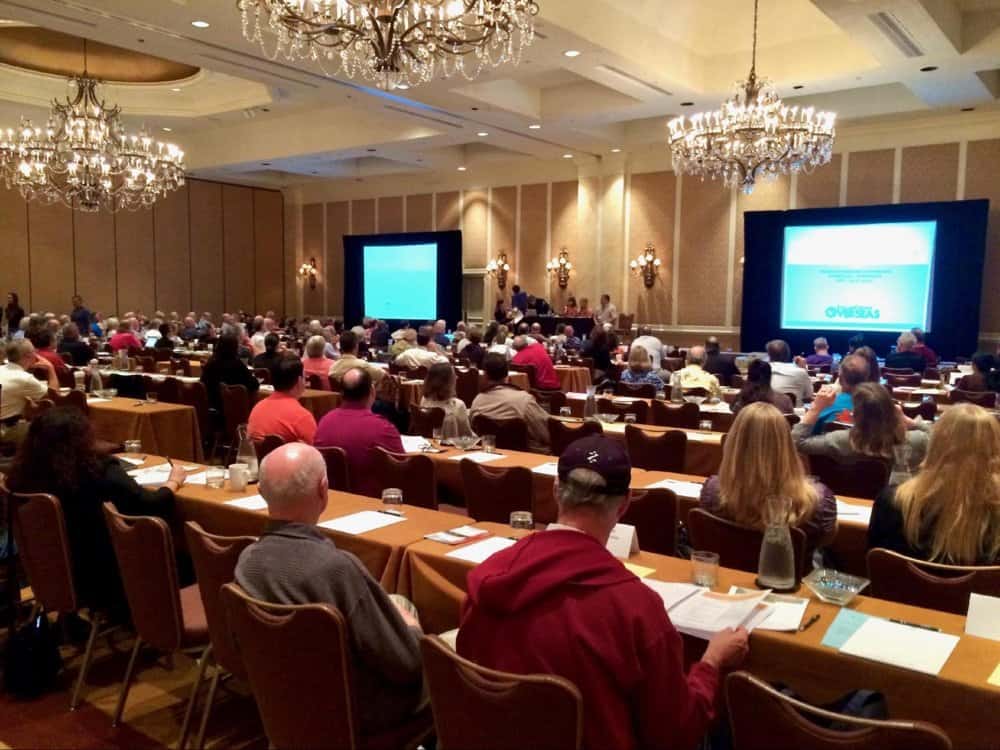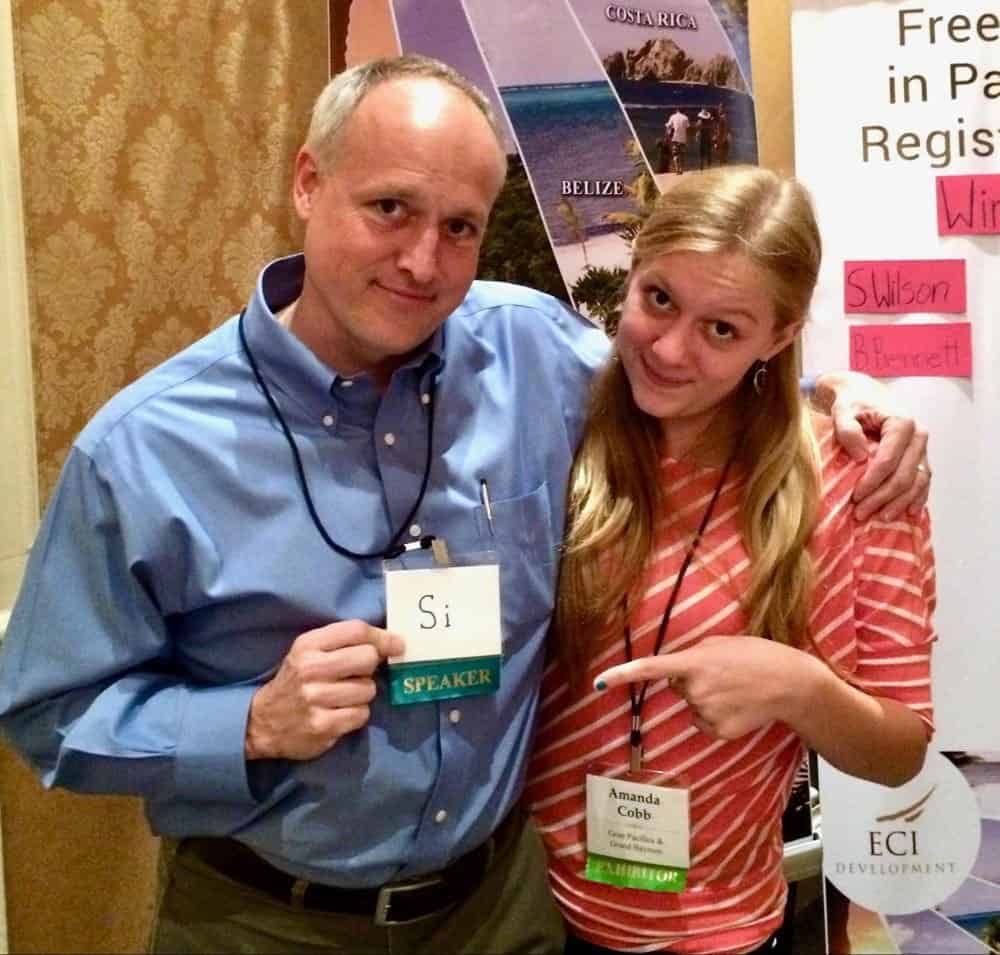 Amanda and Señor Si
Do You Make New Friends Easily?
The community of people that you will encounter abroad is equally, if not more, important than your climate and surroundings. Simply put, the people make the place, and it's the peer relationships that create meaning in life. How will you tie in?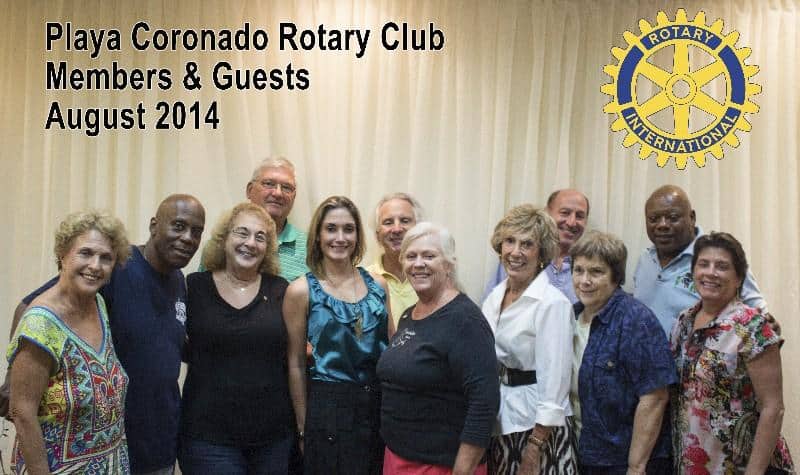 Rotary membership in Panama, a great way to connect with new friends.
Therefore, it is important to determine if you are the type of person who makes friends easily, or if you prefer to keep a small set of close friends that rarely changes. People are the community, and how easily you fit into new places and meet new people is a very important factor in how satisfied and happy you will be in a new country.
Are You an Optimistic/Glass-Half-Full Kind of Person?
Having a positive outlook on life is very important when undergoing major changes, whether moving someplace new, starting a new job, or maybe even picking up a new hobby. The point is, whenever starting something new, having a positive outlook and fundamentally believing that change is good will only help to overcome later challenges down the road.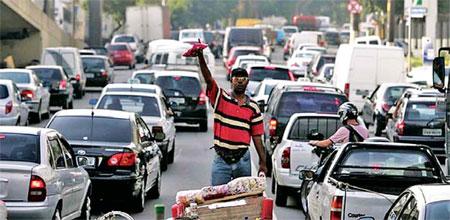 Stuck in traffic. But, hey, there are always fresh organic cashews for pennies.
When moving to a foreign country, the type of change and the pace of change increases dramatically. You will likely encounter dozens of major changes in the first few weeks. If you fundamentally believe that change is good, fun, and an adventure, adapting to a new lifestyle will be much easier.  
Are You Financially Secure Enough that You Do Not Need to Work?
When moving to a foreign country, it is important to be completely honest with yourself regarding your finances. Affordability is one of the biggest reasons people move to foreign countries to retire, but you will not enjoy your time spent abroad if you are constantly concerned about money.  
Note, in most countries a retirement or "pensionado" visa does not entitle you to work. If you move abroad and must work to sustain your lifestyle, consider the type of work and income it can produce. Generally, it is forbidden to take a job that a local can perform. On the other hand, "consulting" back home via internet, phone, and a few trips is okay; so is starting a business that hires locals. But these require pre-planning before you arrive, and details should be worked out before you move.
Are You Open to New Adventures and New Activities?
Part of the fun of living in a foreign country is embracing the new culture, activities, and relationships you'll discover in that country. Once you arrive in a foreign country, look for the many new things to try and opportunities to explore. Seek out the odd, different, and strange…and embrace them. Try new foods, meet new people, and go find that butterfly farm in the mountains at the end of a long dirt road. There's a new world waiting to be explored.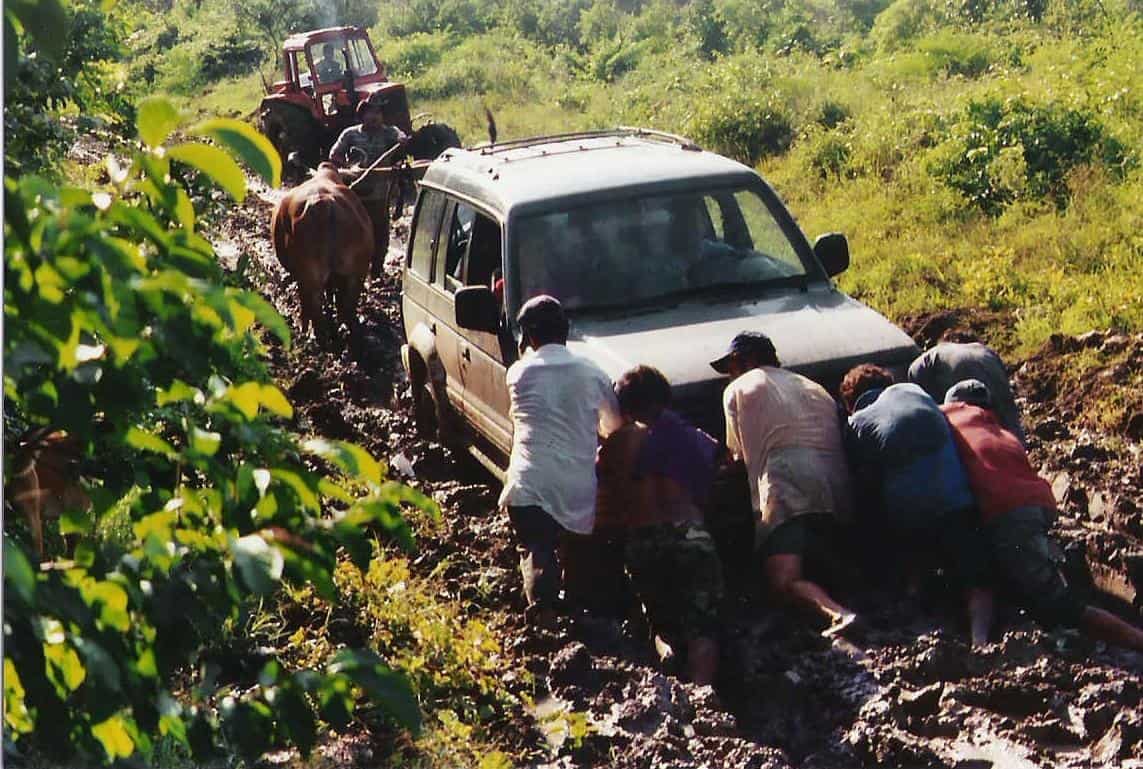 Getting stuck, just another part of the adventure on the way to the Butterfly Farm.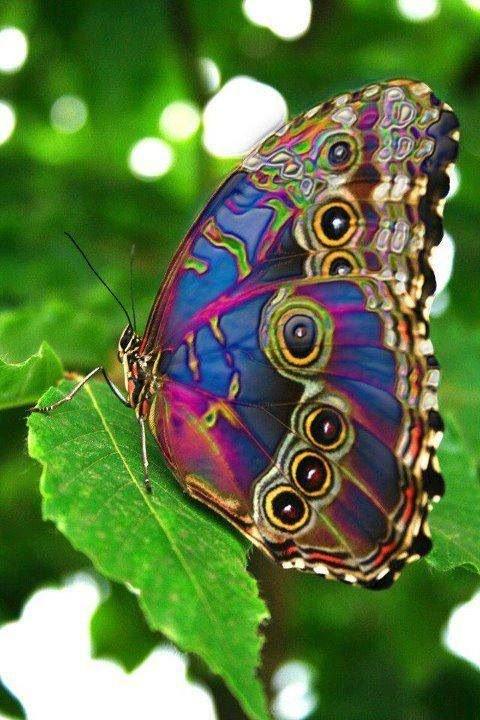 Was this guy the poster child for the 1960s?
At first, all of these are easy because everything is an adventure. Then, unfortunately, the honeymoon can wear off, and the exact same things you initially found cute, charming, adorable, and funny, can become annoying, bothersome, inefficient, and stupid.   
When this happens, please understand that the only thing that changed was between your ears. Externally, in reality, nothing changed at all. Only your perception of it, how you view it, and how you judge it has been altered. The solution is to maintain a spirit of adventure, a sense of curiosity, and a willingness to wonder. This alone will keep you in the best frame of mind to enjoy the experience and new home that you've chosen.   
If you are the type of person that likes to stick to what you already know and do what you already do regularly, or are someone that slips into negativity easily, you may be squandering the vast, wonderful, and exciting opportunities offered to you by your new home overseas. Using "Adventure Eyes" to engage in all the varied experiences that exist in your new home is a sure-fire way to make the most out of your time living in a foreign country.
Now What?
After you have taken the quiz, think about your answers. What answer did you give most often: Yes or No? If most of your answers were yes, then you are clearly in a position to highly consider moving abroad. If they were emphatically yes, then what the heck are you still doing here? Move already! If you were on the fence for most of the questions, or answered yes with reservations (or answered mostly no), then perhaps moving abroad is not for you – or at least it would be wise to dig a little deeper and know why you want to move and if the challenges of change are worth it for you.  
The purpose of this quiz is to ask yourself these questions before you start looking at the beaches, the beautiful affordable houses, and the golf courses that might turn your head before you have thoroughly thought through whether you are ready to live in a foreign country. These questions are the essence of how well you will cope with the exciting new challenges of life abroad. Being honest with yourself about whether or not you are ready to live in a foreign country is the first step on your way to a new life overseas.
Here are a few additional articles that I know you'll love!
The 3 Things You Need to Know When Retiring Abroad
Invest like a Billionaire Without Being One
Like Our Articles?
Then make sure to check out our Bookstore... we have titles packed full of premium offshore intel. Instant Download - Print off for your private library before the government demands we take these down!