READ NOW – Live International Structures Webinar Tonight!
This article was published in the Escape Artist Weekly Newsletter on July 31, 2018. If you would like to subscribe to the newsletter, please click here.

Do you do any business abroad?
Do you own any real estate or investments in another country?
Do you want to move your business abroad or at least some aspects of it?
Are you trying to decide if a trust, foundation, LLC, or IBC makes the most sense to hold your assets?
If any of the above have been on your mind, I'll see you online tonight (Tuesday, July 31st) at 7pm Eastern Time on the live International Structure Webinar. Keep reading to learn why it is critical for you to attend.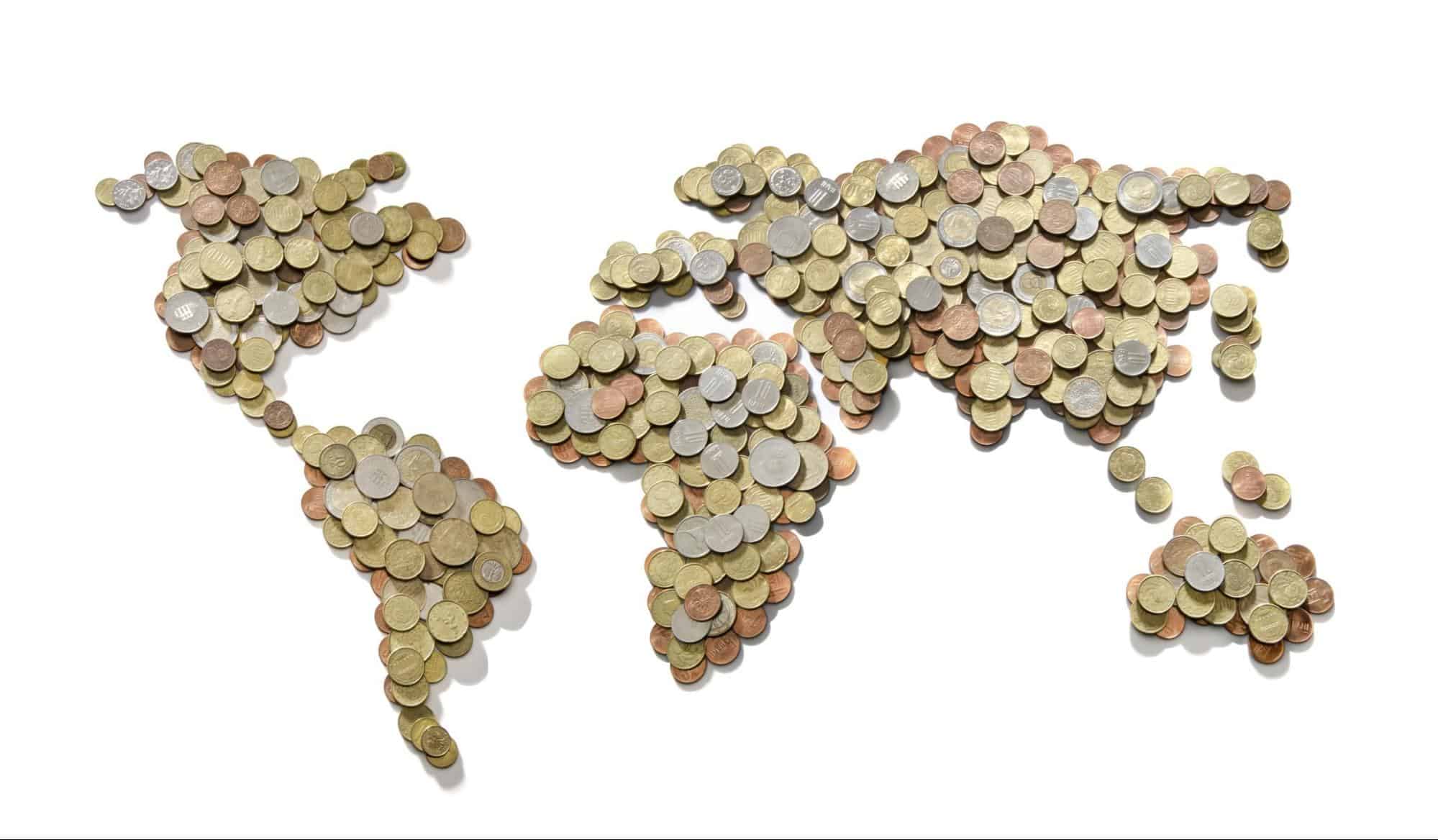 Are you becoming a global citizen?
The other day I was at an international wealth summit in Santo Domingo, DR, which focused on two critical components when investing globally:
Opportunities to build, grow, and maintain wealth.
Best-practice strategies for estate planning, tax efficiency, and asset protection.
Sounds pretty extensive, right? It was.
There were about 70 attendees and the agenda was jam-packed with incredible content and knowledgeable speakers. By the end of the 3rd day, 30-ish hours later of information, many people were walking around like zombies – eyes glazed over, sluggish, and not sure what to ask – in a good way! A majority of the attendees were examining their scribbled notes on the backsides of promotional fliers, trying to piece together the next step to take.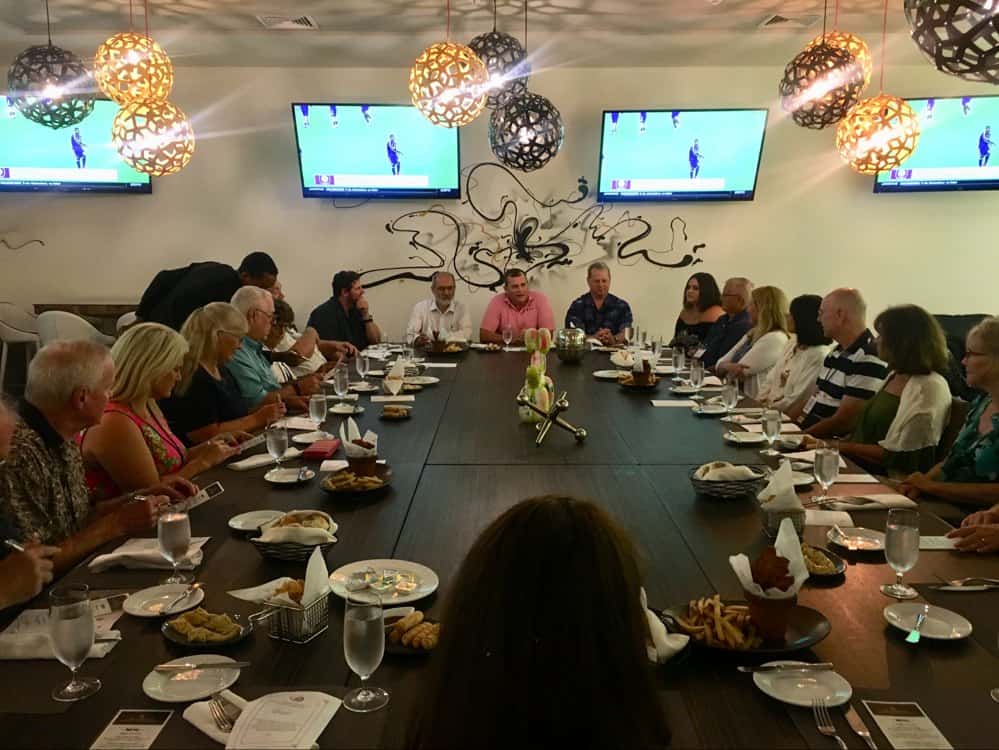 Figure 1 Dinner at the DR conference with a handful
of attendees and Joel Nagel (pink shirt).
Despite the fact they were just introduced to 22 experts in their respective fields, it was as if there was a big pile of quicksand between them and the speakers. They wanted to move forward with something, but they were stuck. They knew they needed to take action, but they were paralyzed by all of the information.
For some people, this feeling started even before the conference. One of the couples showed me a picture of their whiteboard at home that they have been working on for the past couple of years, which "organized" their portfolio. In reality, it was organized chaos. It was covered with sprawling charts, numerous arrows connecting different entities to different investments, numbers all over the place, and a good amount of colorful question marks which represented their "now what do we do?" concerns.
Does this feeling of uncertainty sound familiar?
You're not alone.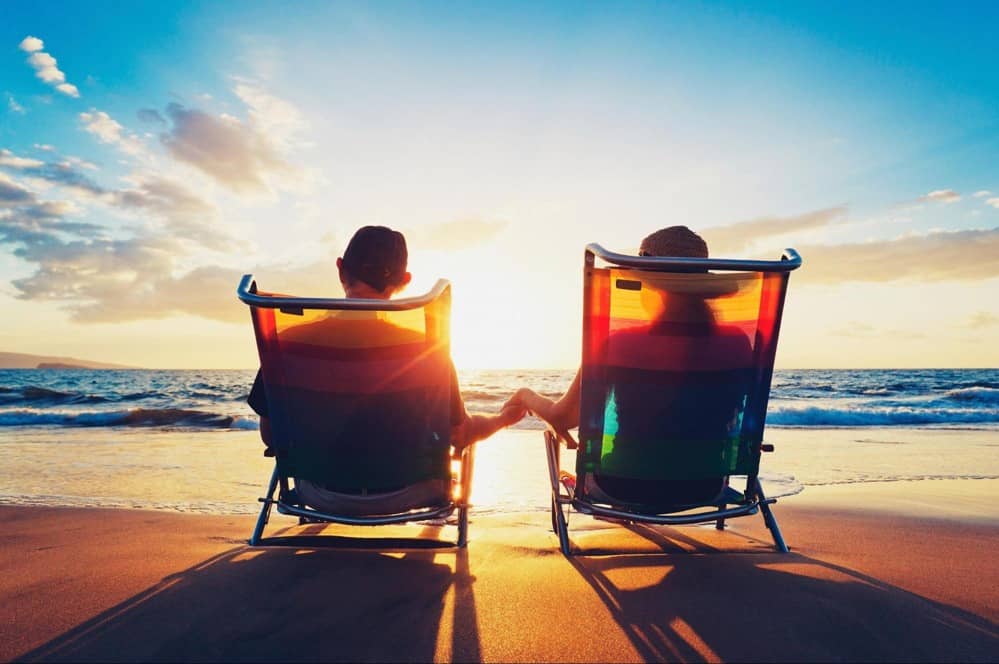 Relax, you've got this!
Why it's important to get it right the first time…
If you, too, have been looking at opportunities abroad, you may have found yourself in a similar situation. Unlike only a few decades ago, when you had to go to the library to gain knowledge, information today is abundant. In fact, it can be so plentiful that it's overwhelming.

But the real issue is that the information found online and in 101-sessions is simply boilerplate templates. The reality is you need to craft a solution tailored specifically to your agenda.
One specific example I can think of off the top of my head is a client who opened a Belize IBC (international business company) to hold his international assets. His ultimate goal was tax efficiency. When he learned about a new opportunity on Ambergris Caye, he figured since he already had an IBC open in Belize, he'd put his Belize condo into his Belize IBC.
WRONG! NO! YOU CAN'T DO THAT!
He learned the hard way that an IBC can't do business in the jurisdiction that it is operating. What he didn't think to do was open an IBC in a country where he was likely to never own assets. He ultimately shifted everything to a Nevis IBC, which was a costly mistake – both time-wise and monetarily.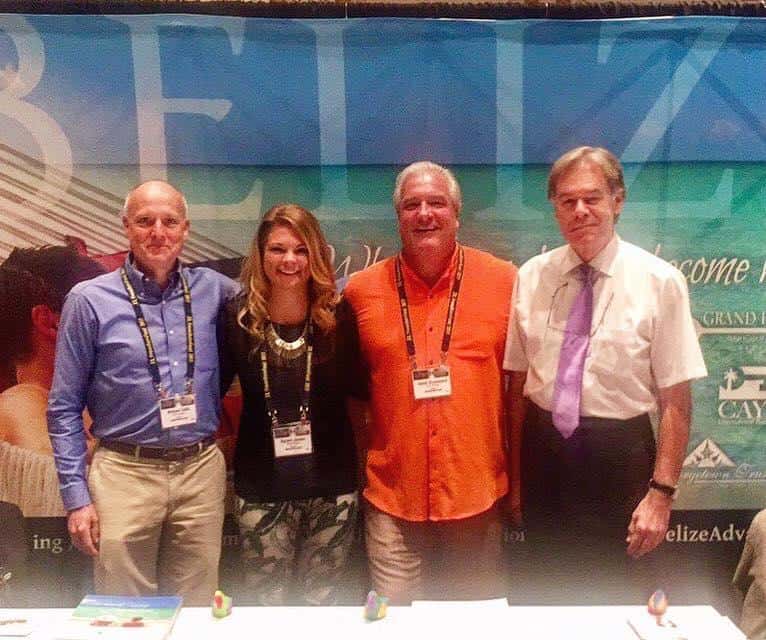 Mike Cobb, Rachel Jensen, David Drummond, and Peter Zipper at a conference talking about Belize and the benefits of doing business there.
Another client opened an international trust to put all her international real estate in to make it easier for her heirs down the line. But she came to a roadblock upon learning that Panama did not recognize trusts as legal entities to hold title to properties. Ultimately, she decided to own the teak in her own name and prepare a will in Panama, but it wasn't necessarily her first choice.
Do you see why this topic is important?
There are many intricacies. But the good news is that these confusions can be avoided ahead of time with proper planning.
Regardless of your age, estate planning should be at the front of your mind as you're acquiring new assets.
This is precisely why we are hosting this webinar tomorrow.
If you have considered ownership of anything abroad, or are doing business overseas, join us.
See what we'll be covering in the brown box below:

Webinar to Recap Corporate Structures
Join us this evening at 7pm Eastern Time (4pm Pacific Time) for a complimentary webinar covering "The Reality of Asset Protection Structures" hosted by expert David Drummond, VP of Client Services, at Georgetown Trust.
Georgetown Trust is based in Ambergris Caye, Belize, and is just a stone's throw from my office. Over the years, David and I have spoken at the same conferences and been on Belize panels together. Through his expert advice and consultations, he has helped hundreds of folks successfully forge their international path.
For all those who join us, David has agreed to offer a special bonus which will help many people. Attend the session by clicking here to learn what he is giving away… for free.
Oh, and before I forget… The other month, I received a couple of emails from readers saying that they didn't open the email until after the webinar occurred. Not a problem. If you miss the live session, we will be recording it. To request a complimentary copy of the recording, please let me know by clicking here.
Hope to "see" you online tonight.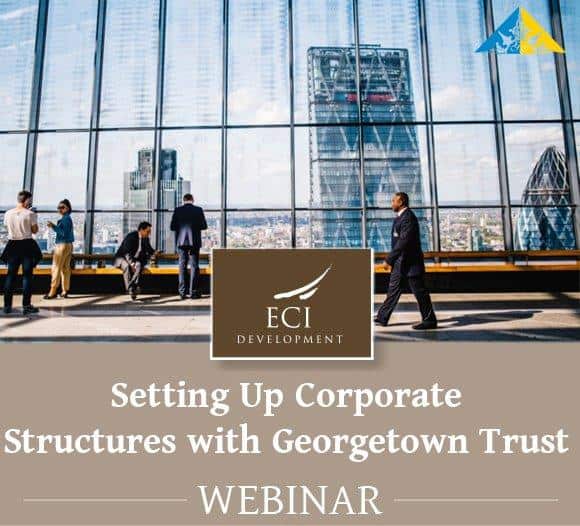 This article was published in the Escape Artist Weekly Newsletter on July 31, 2018. If you would like to subscribe to the newsletter, please click here.