In the middle of a massive climate and culture shift that affects the entire planet, the advent of renewable technologies seems to be emerging as one of the best investment opportunities. The conservative preconception that a country's economic stability relies on the heavy shoulders of the petrochemical sector has been debunked more than once: California is a leading example on how green technologies can drive profit, Norway, (one of biggest petrochemical powers in Europe) is slowly switching to renewables, and even smaller economies such as Paraguay and Albania have pledged to become fossil fuel free in the following decades. The renewable energy sector has become a considerable opportunity for investors who want to make a profit while at the same time contributing to saving the planet, and Australia is a shining example in this regard. Attracting funds from both national and foreign investors, the country-continent has been making huge progress in adopting renewable policies: In 2007, the national electricity output was barely at 7%, now it has reached 19% and continues to grow.
Record investments will help Australia become one of the cleanest countries in the world by 2020.
One of the biggest questions asked by investors before embarking on a new venture is: Am I alone in this? If this venture is Australia's clean energy sector, then definitely not. In fact, 2017 was a record year in terms of investments, because Australia managed to gain a whopping $9 billion. They had already managed to break another record in 2011, when $6.2 billion was raised, which goes to show that this is one of the most prospective investment opportunities. It's also worth noting that these investments aren't going down the drain and they actually give life changing results. Thanks to them, Australia will reach its 2020 renewable energy target, becoming one of the most stable countries in this regard. Unlike many global powers who are struggling to practice what they preach, it seems to be smooth sailing for Australia. The fact that the country is ahead of schedule is good news for investors, making this market one of the most risk-free ones. Experts forecast even more investments for the following years, so now is a good time to look into this possibility.

Excellent investment opportunities in domestic and commercial fields.
Renewable energies and green policies in general are very well received in Australia and enjoy the support of domestic and commercial clients alike. According to the 2017 Renewable Energy Index, 70% of Australian household produced renewable energy power and the carbon pollution equivalent of 8.1 million cars was removed off the roads. The implementation of sustainable energy is well received and the general public likes it, which is always a good indicator of how profitable a market is. The green attitude starts at an official level through environmentally friendly policies and is rapidly picked up by local companies who contribute in any way they can: Miltek in Australia optimizes business waste management by reducing energy consumption by up to 60%, large enterprises reduce greenhouse emissions during production and resource recovery is highly encouraged at a corporate level. Although they might seem insignificant, individual homeowners have a huge impact as well. They are more open than ever towards making sustainable home improvements, buying green homes, investing in green tech and choosing environmentally friendly contractors. No matter in what field you would like to invest, profitability chances exist.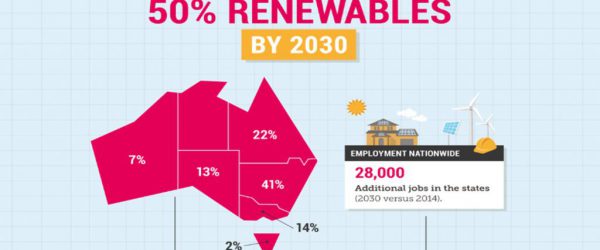 Investment Options
Even without renewable energy, Australia remains one of the best markets in the world for investments, due to its stable political and economic climate, balanced corporate governance and abundance of natural resources. As far as renewables go, the following stand out:

Hydro power

Wind power

Solar photovoltaics

Solar thermal energy

Bio-energy & biofuels
Australia has some of the best feed-in tariffs and commercial subsidies to encourage to attract investors. Queensland is at the leading state when it comes to green energy projects to invest in, followed by New South Wales and South Australia. According to the Australian Clean Energy Council, there will be more than 35 ongoing renewable energy projects in 2017, a magnitude matched only by the Snowy Hydro Scheme in the 1950s.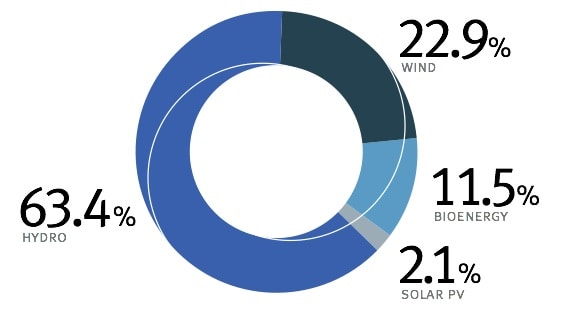 What about the risks?
Any investment, no matter the field, will have attached risks and although the Australian renewable energy sector is quite a safe bet, knowing about potential risks and shortcomings is always a wise idea.
Experts foresee that 2020 will represent a peak in Australia's sustainable energy performance, but what comes after that is still subject to controversy. The country does not have a renewable energy plan beyond 2020, and what will happen after that depends on changes in government policies.
Taxes are another possible downside when it comes to investing in Australia. Companies in particular have been subject to recent changes in tax policies, so if you are a foreign investor you should check how these could affect you.
In general, Australia has one of the most stable and balanced economies, which favored the development of the renewable energy sector, but heavy reliance on China for commodities could become controversial. If the commodity sector becomes unstable, the current accounts deficit could become a problem as well (Australia has been dealing with this problem for over 5 decades), and that could trigger a chain reaction that may not leave the renewables sector untouched.