This article was published in the Escape Artist Weekly Newsletter on March 30, 2018. If you would like to subscribe to the newsletter, please click here.
Hello readers,
This week, we begin the one-year countdown for Brexit. While many are excited about the event, some officials aren't as enthusiastic. There is a lot of work to be done before the year is up.
This week's round-up also dives into one country seeking to find a new national anthem. Will everyone be happy? Keep reading to find out which Nobel Peace Prize winner is finally returning home and what rare occurrence will soon be an on-demand event!
______________________________
One Year to Go…
In 12 months, the UK will be officially leaving the European Union, and many officials say that they have even less time than that.
Next March, the UK is scheduled to officially be free from the EU in the globally-known move dubbed Brexit. The European Commission, however, says the time left to negotiate a Brexit deal is far less than a year. They must wrap up by late autumn of this year in order for the European and British parliaments to vote on the agreement.
After the year is up, the UK will enter a transitional period where they will still be attached to the EU and still making a membership payment, in order to implement new rules and regulations until the end of 2020.
The EU and the UK are both dedicated to resolving any outstanding issues within the year, saying they both really want a deal. Political and economic security is at stake if they can't tie up any loose ends.
______________________________
The Czech Republic Seeks a New National Anthem
Marking the 100th anniversary of the founding of Czechoslovakia, the Czech Republic Olympic Committee suggested choosing a new national anthem.
"Where is My Home?" the current Czechoslovakia anthem, was adopted in 1918. It features one verse in Czech and a second verse with a different melody in Slovak. When the Czech Republic and Slovakia split in 1993, so did the anthem. Slovakia took the second verse, "Lightning over the Tatras," as its anthem.
Jiří Kejval, Czech Republic Committee president, says the Czech anthem is too short and lacks in majesty. The new arrangement features a long-forgotten second verse of the original by Josef Kajetán Tyl, the man behind the anthem. It also has a more complex orchestral style than the original.
Though many enjoy the new anthem, others are not quite happy with it. One music critic calls the song a "megalomaniacal arrangement under which the original composition is completely lost."
Committee President Kejval is sticking to his decision, despite some negative feedback. He says that the discussion is a good thing, even if the anthem goes unchanged.
______________________________
Malala Returns
In 2012, Malala Yousafzai was wounded during an assassination attempt in her home country of Pakistan. The Taliban hoped to end her campaign for female education by shooting her. Instead of backing down, Malala persisted, becoming a world-known advocate for moderation and children's education, even winning a Nobel Peace Prize.
For the first time since the attack, the 20-year-old Oxford student will return to Pakistan and be reunited with family members. Though her hard work and campaigning has taken her on a journey all over the world, she has had a desire to return home – although she will not be returning to Swat Valley, where the attack occurred.
______________________________
Meteor Showers On-Demand?
If you've had the luck of witnessing a meteor shower in real life, you know that it is a spectacular event. It's amazing how wonderful streaks of light falling through the atmosphere can really be.
Not everyone is fortunate enough to see one of these natural events, due to location and light pollution. It's even harder to find them because meteor showers and shooting stars only happen about 10 times a year. One Japanese company believes that a meteor shower should be seen by anyone and everyone.
ALE Co. Ltd., a Japanese startup based in Tokyo is the world's first "space entertainment" company. ALE's goal is to make meteor showers available whenever you want. Named "Sky Canvas" by creator astronomer Lena Okajima, the project started in 2001.
By researching the origins of real meteors and how objects burn up in the atmosphere, developers will be able to create an on-demand show. In December, ALE will put a single pellet-carrying satellite into orbit at about 220 miles. When an order comes in, the company communicates with the satellite to release pellets at a specific place in orbit. The pellets will burn up in the atmosphere, creating the beautiful view.
If it works, another satellite will be placed in orbit in 2019, and the first demonstration of the private sky shows will take place in Hiroshima in 2020.
______________________________
Thank you for reading this week's round-up! If you're interested in learning what it's like to expatriate, don't hesitate to ask some questions. At Escape Artist, we aim to ensure that your travels abroad run as smoothly as they can.
Whether you are planning on living, working, retiring, or investing overseas, Escape Artist can help you every step of the way. Don't forget to check out the eBook store for the 2018 Expat Tax Guide and our wonderful country guides!
For more information on what's going on in the international scene, check out some of this week's newest articles!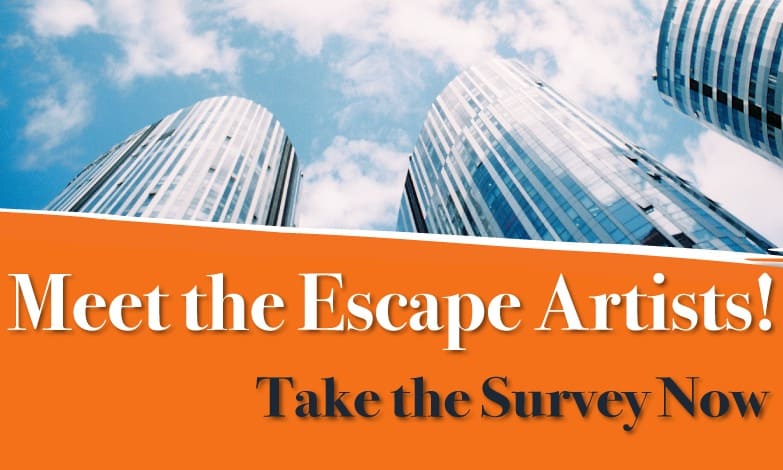 P.S. Do you have questions about how to live abroad and what the experience is like? Are you looking for international investment opportunities? Want to meet like-minded people who are in the same boat as you? Come hang out with other EA readers and the Escape Artist staff! We will be hosting an event this year and can't wait to meet you!

Click here to find out more information and to stay in the loop on locations and dates! It's important that this event be exactly what YOU want – no alternate agenda or product pitches! This is about answering YOUR questions!

In order for the event to be a success, take a second to fill out this survey. By sending us your thoughts, you can tailor the event to your specific overseas needs. We will also be supplying a 10% discount during registration to everyone that filled out the survey to make the event possible!
See you there!

Trump has been a very controversial figure since becoming president, so much so that his victory in the past presidential election brought an air of uncertainty to the worldwide economy.
Trump is viewed as an enemy of globalization and he has already stirred the foundations of trade with China and other commercial allies. His outlook on cryptocurrencies, however, has not been explicitly stated, and many people question if his term as president will benefit or affect the crypto market.
Even though Trump has not made his opinion on cryptocurrencies public, there is no doubt…
THE EXPAT LIFE IN LEON, NICARAGUA
Along with Managua and Granada, Leon is one of Nicaragua's most popular cities. It is famous for its baroque and neoclassical architecture, along with its history. The historical city dates back to 1524, and it boasts cathedrals and museums as part of its appeal.
There are also two volcanoes in the area, along with ruins of an old version of the city, called Leon Viejo. Expats clamor to see its massive collection of Latin and European contemporary art, as well as to take in the colonial look and feel of times past. Many who choose to visit often stay, and it's easy to see why.
About Leon
The original Leon was founded in 1524 by the same conquistador who founded Granada, within the same time period. This location was about 20 miles east of Leon's location today. It was abandoned in 1610 after a series of…
U.S. GOVERNMENT TANKS THE ETHEREUM MARKET
From where I sit, it appears that the U.S. government has intentionally tanked the Ether market. The U.S. SEC is launching an all-out war on ICOs, and many ICOs were issued as contracts with Ethereum. Thus, this new war has tanked the Ether token.
On October 6, 2017, I published What SEC Regulation Means to ICOs in the United States. I argued that the SEC was going to push most ICOs out of the United States. that only the very largest ICOs could afford to issue in the United States, and that such high fees defeat the purpose of issuing an ICO rather than an IPO.
More recently, I noted that cryptocurrency exchanges are moving away from ICOs and going to…
EXPAT LIFE IN MANAGUA, NICARAGUA
Managua is the capital city of Nicaragua, and it is known for its bustling metropolitan area, its historical cathedral in the town square, and its inspiring nature views, thanks to the nearby Lake Managua. Managua is Nicaragua's largest city, with over a million residents, and it is home to a growing expat community as well.
Latin America's popularity among the expat community is due in part to the more relaxed way of life that is offered. Managua is no exception to this part of Latin American culture, even though it is such a powerhouse for the Nicaraguan economy. Managua is a sprawling urban metropolis that somehow manages to stick to its roots with a slower, more laid-back way of life.
About Managua
Managua found its beginning as a pre-Columbian fishing town and was incorporated as a city in 1819. It was named the nation's capital in 1852, as a compromise when…
The most famous offshore bank license jurisdiction is the Cayman Islands. This country has been THE dominant player in high-quality large dollar private banking for decades. Here's everything you need to know about a Cayman Islands bank license in 2018.
This article on the Cayman Islands bank license is based on experience and speaking with various sources on the island. It's not a recitation of the law you'll find across the internet. For an article covering multiple jurisdictions, see: Top International Banking Jurisdictions in 2018.
For example, while the banking statute says $1 million in capital is necessary to get a license, the actual amount of capital required is very different. Thus, this post will vary from what you read on other sites… usually written by those with no actual experience in the market.
The most important thing to know about the Cayman Islands bank license in 2018 is that…
This article was published in the Escape Artist Weekly Newsletter on March 30, 2018. If you would like to subscribe to the newsletter, please click here.