This article was published in the Escape Artist Weekly Newsletter on April 06, 2018. If you would like to subscribe to the newsletter, please click here.
Hello readers,
When looking for a new country in which to live, knowing the taxes you will be held accountable for is one of the most important things to keep in mind. This week, a new expat tax may be in the works in Kuwait.
If you are a new father, you may not be getting the time you need with your child. It turns out, the United States is one of the least qualified countries for parental leave. Sweden, however, is one of the best. We'll unpack the details below.
Also, at the end of this round-up, find out how you can have a hand in helping us with the very first Escape Artist Conference! We also have an internship opportunity to join our team this summer, so keep reading to find out more.
______________________________
New Expat Tax Up for Debate
A hefty debate is in the works in Kuwait, where members of parliament will determine the fate of a new remittance tax for expats. Two parliamentary committees have expressed their disapproval of the tax.
What's the bill?
The bill in question will impose taxes on money transferred by foreigners to their home countries. The tax would earn the state KD 70 million (roughly $23 million USD) from the remittances. Under the law, the remittance tax would be gradual, depending on how much the transfer is: one cent for up to KD 90, two cents for KD 100-299, three cents for KD 300-499, and five cents for KD 500 and higher.
What's the argument?
The legislative committee has opposed the bill because they see it as unconstitutional. The committee also says the bill harms the country's reputation. The financial committee, however, says the bill is completely constitutional and can be beneficial for the state.
One of the biggest concerns brought up by the legislative committee is that the bill lacks defining terms and doesn't distinguish between people and businesses. Both committees agree that defining these terms and specifying certain aspects of the bill would make it more appealing.
If the draft is approved, it will have to be passed by the cabinet and turned into law. If this happens, Kuwait will be the first country in the Gulf Cooperation Council to have this kind of tax.
______________________________
What's the Best Country to Be a Dad?
New fathers are finding Sweden's progressive laws ideal. The United States lacks laws concerning paid family leave, so many American dads are moving to Sweden to enjoy their newfound fatherhood.
Swedish parents get 480 days off of work for every child they have. For the first 390 days, they receive 80% of their salary and then around $20/day per parent after that. Three months of those 480 days must be taken by the father. Some groups are pushing for a change that says fathers must take half of the days for paternity leave.
Many families in Sweden are enjoying a culture that is not so concerned with work and more focused on enjoying life and time with family.
______________________________
The Philippines are Closing a Popular Tourist Destination
Due to rising concern over environmental health, the Philippine island of Boracay will be closed for six months. The popular tourist destination once featured pristine shores but is now plagued with a cesspool.
Every year, almost 2 million visitors visited the island for the white-sand beaches, bringing in $1.07 billion last year. The island is home to roughly 500 tourism-related businesses, which will receive government aid due to the island closing.
How exactly the island will be shut down has not been determined yet, but the department of trade and industry suggest closing it down in phases rather than a complete shutdown.
The environmental concern stems from wastewater released into the surrounding waters by local businesses. The island's hotels, restaurants, and other tourist-aimed businesses were condemned by President Rodrigo Duterte after dumping sewage into the sea.
If you are looking for a new beach destination, Escape Artist has the resources to get you there.
______________________________
And Now, Here's Some Science
Have you ever wondered what the ocean floors looked like? We know that above ground there are mountains, forests, deserts, and more, but what is happening below the deep blue seas?

An international team of experts made it their goal to find out. In 2017, people from all around the globe created General Bathymetric Chart of the Oceans, a non-profit hoping to create the first comprehensive map of the oceans.
You may be shocked to know that only 15% of the Earth's ocean is mapped. What we know, but can't see, is that there are many things hidden in our oceans; buried treasures, precious metals, rare earth elements, oil, diamonds, and more. With a global bathymetric map, which is a map of the ocean's floor, we would have a better understanding of what may be hidden.
Using sonar technology, underwater robotics, and more, the organization is creating a map at the British Oceanographic Data Centre in the UK. The general public can access the current data by means of a marine iOS app.
______________________________
Want to Work for Escape Artist? Join Our Team!
This summer, Escape Artist is offering a special marketing internship for ambitious individuals looking to dive into the world of international business. Join up with our team to help expand and manage our network of global partners working to keep Escape Artist at the forefront of the industry.
If you, or someone you know, would be interested in working remotely as an EA intern (with a path to full-time employment), contact us here for more details!
______________________________
Thank you for reading this week's round-up! If you're interested in learning what it's like to expatriate, don't hesitate to ask some questions. At Escape Artist, we aim to ensure that your travels abroad run as smoothly as they can.
Whether you are planning on living, working, retiring, or investing overseas, Escape Artist can help you every step of the way. Don't forget to check out the eBook store for the 2018 Expat Tax Guide and our wonderful country guides!
For more information on what's going on in the international scene, check out some of this week's newest articles!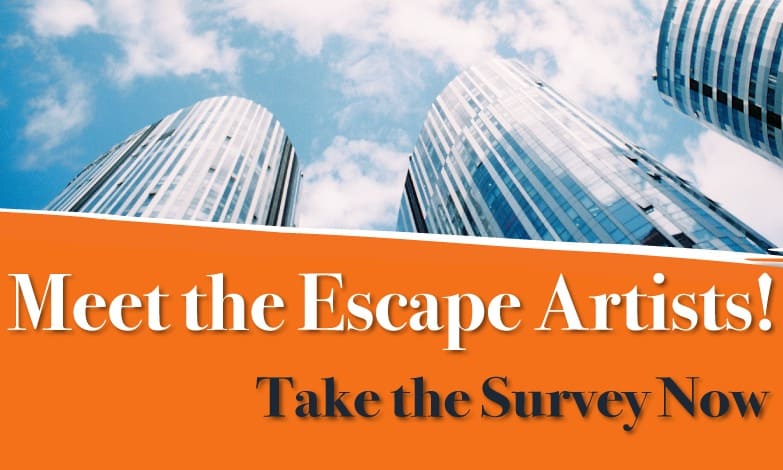 P.S. Do you have questions about how to live abroad and what the experience is like? Are you looking for international investment opportunities? Want to meet like-minded people who are in the same boat as you? Come hang out with other EA readers and the Escape Artist staff! We will be hosting an event this year and can't wait to meet you!
Click here to find out more information and to stay in the loop on locations and dates! It's important that this event be exactly what YOU want – no alternate agenda or product pitches! This is about answering YOUR questions!

In order for the event to be a success, take a second to fill out this survey. By sending us your thoughts, you can tailor the event to your specific overseas needs. We will also be supplying a 10% discount during registration to everyone that filled out the survey to make the event possible!
See you there!
THE FAST TRACK TO COLOMBIAN RESIDENCY
In recent years, Colombia has been experiencing a surge in foreigners choosing the country as a place to spend their retirement years. This may seem perplexing to some, as the country's long history of political problems is often featured on the worldwide news. While Colombians criticize their health system, fear the increase of insecurity, and feel that everything is becoming more expensive each day, more and more Americans are deciding to settle in the country to retire – looking for a quiet life, good doctors, and low prices.
Although. for many Colombians, it represents a daily worry, many Americans are surprised to realize that Colombia is… Read more.
INTERNATIONAL INVESTMENT PROPELS COLOMBIA'S AGRICULTURAL SECTOR
Colombia is privileged because of its geographical location, cultural variety, diverse climates, flora, fauna, watersheds, and natural resources. These geographical strengths have made Colombian agriculture a source of income for a large part of the country's inhabitants.
Agriculture plays a very important role in the economic development of the country.  It is the main source of income for the nation's rural areas, and it makes a significant contribution to the country's economic growth, poverty alleviation, food security, and sustainable development of Colombia. Colombia's fertile land and vast agricultural promises are attracting many foreign investors.
Undoubtedly, the Colombian highlands is… Read more.
Some may say that Puerto Rico is drowning in debt, corruption, and the aftermath of hurricane Maria. Well, that may be true, but it's not the whole story when it comes to the U.S. territory of Puerto Rico.
The Caribbean is characterized by warm waters, palm trees, lush forest, and flexible governments. Puerto Rico's status as a U.S. territory is no exception to the general Caribbean standard. However, due to its unique status, this commonwealth is phenomenal for business. In this article, I will explain how PR is undervalued at the moment, and… Read more.
YOUR FOREIGN BANK ACCOUNT REPORT OR FBAR DUE DATE
If you have a bank or brokerage account outside of the United States and had $10,000 or more in that account at any time during the year, you must file a Foreign Bank Account Report (FBAR) with the U.S. Treasury. In this post, I'll talk about the due date for FBARs in 2018. This date changed a couple of years ago, and many are still confused about when to file their FBAR.
First, note that… Read more.
This article was published in the Escape Artist Weekly Newsletter on April 06, 2018. If you would like to subscribe to the newsletter, please click here.