This article was published in the Escape Artist Weekly Newsletter on August 10, 2018. If you would like to subscribe to the newsletter, please click here.
Hello readers,
This week, we're traveling the globe right from our seats!
Due to this summer's record-breaking high temperatures, one European country has found itself saying goodbye to one of the season's most annoying fiends – but it comes with a cost. Also, one Finnish designer is changing the way we dwell in nature.
Keep reading this round-up to help choose your retirement destination and discover which country is bringing back the bison.
Just like every Friday, the newest Escape Artist content can be found at the end of this newsletter.
______________________________
Saying Goodbye to a Pest!
Has the abnormal summer heat been beneficial in some way? It depends on how you feel about mosquitos.
Europe has been experiencing record-breaking heat. Finland, in particular, had its hottest July on record. With these high temperatures, one of summer's annoyances, mosquitos, has virtually disappeared.
The shallow ponds where the bugs were known to breed have largely dried up, according to Dr. Jukka Salmela of the University of Lapland. Because the breeding areas have dried, there aren't as many larvae as found in earlier years.
While many may see this as a huge benefit of the summer heat, the high temperatures brought bad news for others. Dairy farms have suffered due to the lack of water, meaning not enough hay for the winter.
What will this summer's unusual temperatures bring next?
______________________________
Speaking of Finland…
As wonderful as travel can be, sometimes the typical hotel can become monotonous. While luxury can be great, taking a step back and immersing yourself in nature can be refreshing. Add sustainability and zero emissions to the mix, and you'll find a new cabin on an island off the coast of Finland.
Located on the untouched Vallisaari Island, off of Helsinki, the Nolla Cabin is the perfect destination for travelers with sustainability in mind. Visitors of Nolla, which means zero, enjoy spending time in nature. The compactly designed cabin is nonintrusive, stylistic, and connects visitors with their picturesque surroundings.
The zero-emissions cabin, designed by Robin Falck, features two camp beds and a stunning view of the archipelago, a small stove, and little finishes. It is designed so that no construction permit is needed. It is an easily transported bedroom that can be moved if needed. Honestly, it looks like something you can find in an Ikea catalogue and I love it. I'll take 3!
Visitors can rent the cabin through Airbnb.
______________________________
The Beasts are Back!
Canada's Banff National Park is now home to bison, a once nearly extinct creature. These beautiful animals are free to roam the mountainous region for the first time in over 100 years.
Bison played a vital role in the lives of early Canadian Nations and European settlers, which almost wiped them out completely. They have been reintroduced to the park in hopes of recovering their population.
At one time, there were millions of bison in North America – but within one human lifespan, they came close to extinction, with less than 1000.
On the 29th of July, 31 bison that were kept in a safe enclosure within the park were set free. The herd will be monitored for three years, free to roam the 1200-square-kilometer park.
______________________________
Retirement Shouldn't be Difficult!
Are you approaching retirement age? Maybe you're just really great at planning and you want to know what your future holds. One of our favorite topics at Escape Artist is how to retire abroad. We believe that living your golden years overseas opens up many opportunities to live an active retirement.
This week, one of our expat experts covers some of the easiest countries to retire in.
This article lays out which counties are easiest to gain residency through investment, one of the most popular ways for retirees to live a wonderful life abroad. From Panama to Malaysia, Christian Reeves fills you in on what you'll need to know for your retirement in several great nations.
Don't hold back! Spend your retirement exploring the world or relaxing in the Caribbean. No matter what your plans are, Escape Artist can help you every step of the way.
______________________________
Have You Made Your Reservations Yet?
Our conference is coming up! You don't want to miss out on the first expat conference made for you, by you!
We have received so much great feedback and help in planning the very first Escape Artist conference! Your contribution to our survey gives us a great idea of what the event will look like, what we will discuss, and how many of you would like to attend. We are excited to announce that the dates and location of the conference have been decided!

Mark Your Calendars for December 1st and 2nd…and book your trip to Dallas, Texas, to meet all of your favorite Escape Artists!
Want to join us? Contact me here.  If you would like to reserve your spot, please send me a message and I will personally send you the official invite when it is finalized over the coming weeks. There will also be a 10% discount for anyone who reserves a spot in the month of June. Seats are limited, so act now!
If you'd still like to share your ideas for the conference, you can fill out the survey  here!
______________________________
Thank you for reading this week's round-up! If you're interested in learning what it's like to become an expat, don't hesitate to ask some questions. At Escape Artist, we aim to ensure that your travels abroad run as smoothly as they can.
Whether you are planning on living, working, retiring, or investing overseas, Escape Artist can help you every step of the way. Don't forget to check out the eBook store for the 2018 Expat Tax Guide and our wonderful country guides!
For more information on what's going on in the international scene, check out some of this week's newest articles!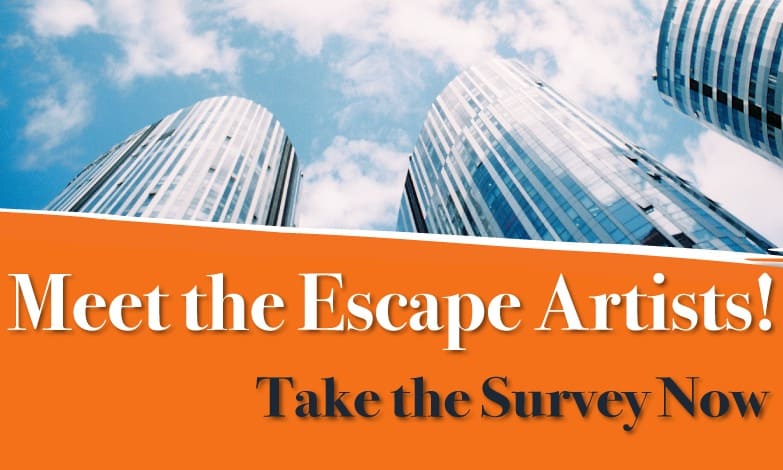 P.S. Do you have questions about how to live abroad and what the experience is like? Are you looking for international investment opportunities? Want to meet like-minded people who are in the same boat as you? Come hang out with other EA readers and the Escape Artist staff! We will be hosting an event this year and can't wait to meet you!
Click here to find out more information and to stay in the loop on locations and dates! It's important that this event be exactly what YOU want – no alternate agenda or product pitches! This is about answering YOUR questions!

In order for the event to be a success, take a second to fill out this survey. By sending us your thoughts, you can tailor the event to your specific overseas needs. We will also be supplying a 10% discount during registration to everyone that filled out the survey to make the event possible!
Samsung Begins to Accept Cryptocurrency
Cryptocurrencies have been a divisive topic of conversation since they first began with the creation of Bitcoin in 2009. What started as an experiment has turned into a worldwide phenomenon that has changed the financial and FinTech worlds.
There are still a couple of industry experts that refuse to accept that Bitcoin and other cryptocurrencies are making a dent in the financial industry, but we expect them to change their mind any day now.
Goldman Sachs introduced a team dedicated solely to…
Baja California: A Haven for Maquiladoras
In this post, we'll look at Maquiladoras in Baja California, México. These business structures, which are now at risk, have served both the United States and Mexico well for decades. Here's what you need to know about Maquiladoras in Baja California.
I've written on the impact that Maquiladoras have had on both sides of the border since their inception in the 1960s in previous posts. But, there's a border state in Mexico that has been reaping the benefits now for over 50 years.
Baja California is a state in Mexico that borders California (and my San Diego) and is one of the most economically important areas of the country, since most of the imports and exports are done through…
A Tax Bypass That Almost No One Knows About
One of the few things that Americans have in common these days is that everyone can agree they pay too much in taxes. In this divided nation with everyone having opposing views and thoughts, no one disagrees that the American tax system should be somewhat revamped.
In one of the oldest documents written about taxes in the United States, the opening line is "Every American has the right to find a way to pay the least taxes possible" – we are misquoting, but we believe this to be true.
Today, there are not as many tricks and techniques that an American taxpayer can rely on as there were 50 years ago. The IRS has become…
Easiest Countries to Retire In
In this article, I will look at the easiest countries to retire in. If you're looking to move out of the United States, here are your best options for retirement and an easy path to residency. This is everything you need to start your quest for the best and easiest country to retire in… the one that's right for you.
What is certain is that living in the United States and Europe has become increasingly expensive. Just compare housing prices 10 years ago and today. Seems that everything is going up except for salaries and the return on your retirement account.
You probably have worked all of your life waiting for the day of your retirement. The day in which you can stop worrying about…
IRS Can Prevent You From Getting a Passport
There has been a surge as of late of Americans investing and doing business in foreign countries. They see the potential of expanding their services to other countries to gain an advantage in today's hyper-competitive market. However, only those with clean tax records will be allowed to live and do business abroad!
A great number of countries promote foreign investment by offering residency or a second passport to well-qualified high net worth individuals. This sort of bilateral partnership between America and other foreign jurisdictions is generally helpful for both parties.
All of this foreign collaboration and foreign investment might change in the next couple of months. The IRS has released a statement in which they announced that…
This article was published in the Escape Artist Weekly Newsletter on August 10, 2018. If you would like to subscribe to the newsletter, please click here.