The reason for this article is that I finally found an offshore bank that understands cryptocurrency. They can transact for exchanges in multiple currencies and for crypto investors. This offshore bank has approved cryptocurrency transactions with its regulators and their correspondent partners and is going to make a big splash in the industry. So, here's what you need to know about the best offshore bank for cryptocurrency.
First, let me explain why it's such a big deal that an offshore bank is processing cryptocurrency (moving from bitcoin to US Dollars or Swiss Francs, for example).
It's because most offshore banks block transfers from an exchange to your account. And, if you send a wire from a bitcoin exchange, banks will often close your account. This is happening every day and becoming more and more common, especially in the offshore world.
Access to banks is a major problem for cryptocurrency exchanges. US correspondent banks impose US compliance requirements on offshore banks. This means that all offshore banks that transact in US dollars must know their customers (KYC) and have solid anti-money laundering procedures in place. Any offshore bank that doesn't follow US rules will be kicked out of the global system.
Cryptocurrency exchanges hold money for customers. So, accounts in an exchange are a level removed from the offshore bank. If the bank wants to transact for an exchange, they're basically required to know their customer's customer (KYCC).
The best offshore bank for cryptocurrency has resolved this issue as follows. Each and every customer of the exchange that wants to transact through the bank must open an account at the bank. Then the exchange can open a corporate and client account at the offshore bank.
Customers of the exchange will be allowed to send transfers from their exchange account to their offshore bank account. That is to say, customers can ONLY transact from the crypto account in their name (or their offshore company's name) and the bank account of the same name.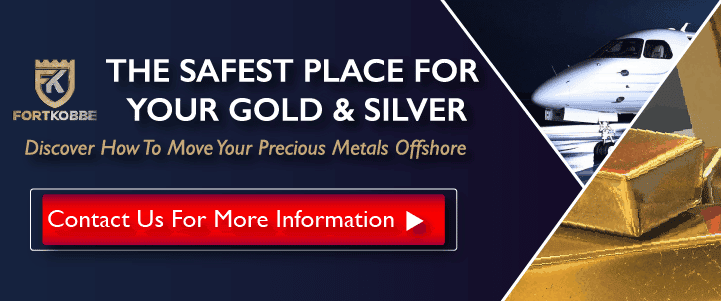 If Bob Smith wants to send money out of his crypto account to the offshore bank, it must come from a crypto account in the name of Bob Smith. A transfer from Bob Smith to Mike Jones would be blocked or returned.
In this way, the offshore bank has resolved its KYCC and KYC dilemma. Each person has gone through the bank's due diligence procedures. The offshore bank "knows" each and every customer it's transacting for and the source of funds is clearly defined.
In order to open an account at the offshore bank, you must provide the following.
If you want to maximize privacy with an offshore LLC or international business corporation, a certified copy of the corporate documents. If we form your structure, we will take care of this.

A notarized color copy of your passport.

A bank reference OR a professional reference letter (please include contact information of the writer so the letter can be verified)

A notarized copy of a utility bill reflecting your name and home address.

FATCA and tax declarations as required by US law (the bank will prepare these for you).

A signed agreement with the bank and any supporting documents necessary.
The account opening fee charged by the bank will be $100 to $250 (FATCA fee for US persons) and the monthly account fee is $14.50.
Once approved, you'll be allowed to wire in and out from your wallet to your bank account. If you're exchange has an account with the offshore bank, your wire transfer fees will be greatly reduced.
You can also send and receive money from any bank account in the world. That is, your offshore bank account will function just like any international bank account. The only limit on transfers is inbound and outbound wires to cryptocurrency exchanges.
You'll be able to hold or transact in the following currencies through the offshore bank: US Dollar, Canadian, Euro, Pound Sterling and Swiss Francs. The minimum balance for each currency is $1,000.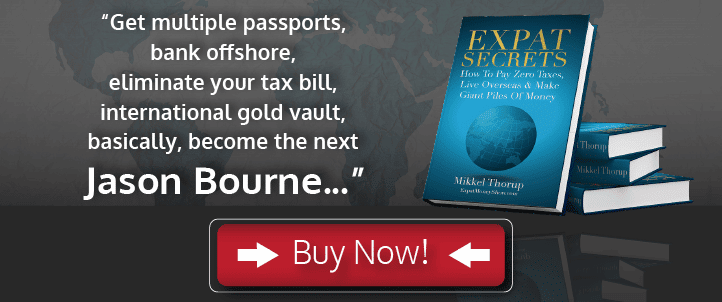 The offshore bank also provides standard international banking services. For example, a prepaid mastercard linked to your account, CDs, real estate loans in various countries, etc.
And the bank offers gold acquisition, holding, and lending. Many crypto investors purchase gold as a hedge against crypto and FIAT volatility. The loan program allows you to borrow against your physical gold at a reasonable interest rate.
Finally, the offshore bank has a full online banking portal. This will allow you to transact and send wires any time of the day from anywhere in the world.
I hope you've found this article on the best offshore bank for cryptocurrency to be helpful. For more information, and to be connected to the bank, please contact us HERE
Download your copy of The Ultimate Guide to Going Offshore. You will want a copy for your personal library.
Like Our Articles?
Check out our eBook bundle. Six titles packed full of premium offshore intel. Instant Download - Print off for your private library before the government demands we take these down!