Let me begin by saying that I have traveled throughout my entire life, first with my parents, then for sporting events in high school, and more recently as a study abroad student; so I am accustomed to learning about other cultures. Because of this continual exposure to the world, the term culture-shock was not something that I had experienced before. Every new place I travel to reminds me of other places and things I have seen, so they all feel somewhat familiar. This was not the case for Amsterdam.
Made up of endless canals and towering townhouses, Amsterdam is a city that is incomparable to any other. I attended an international school growing up, and therefore I have a few friends whose families are from Holland. So when preparing for my trip, the only tools I had to draw from were supplied to me by the Dutch cuisine stalls in the international day food hall, where the Dutch mothers would serve stroopwafels and blocks of cheese yearly. Although a brilliant yearly event, it certainly did not prepare me for the culture shock that occurred upon discovering this unusual city.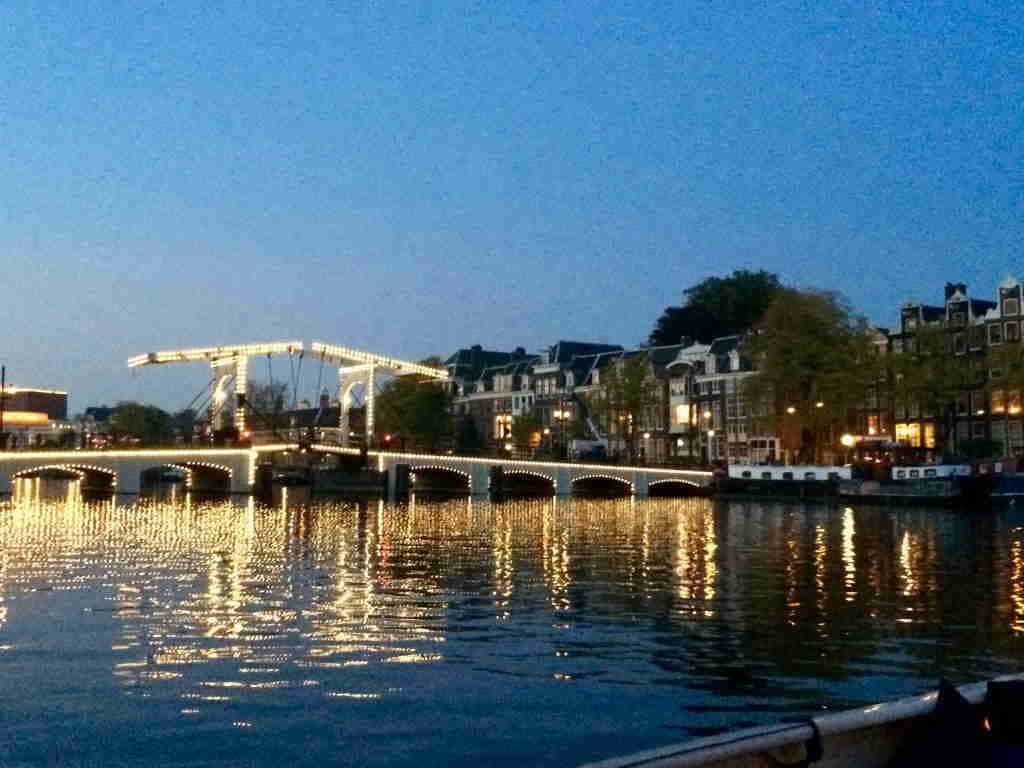 One of the main attractions that brings tourism to the Netherlands is the legalization of marijuana, allowing people to casually buy a joint in a cafe and walk around town with it as if it were a cigarette. Aside from this, the vibrant metropolis has an unspoken culture of art and history to offer. The entire city is spray-painted with graffiti, but not the offensive kind – rather the kind that makes you stop and wonder why these murals are not featured in a museum somewhere. Locals seem to favor bicycles as their main mode of transportation; I learned this the hard way when I was toppled over by one while obliviously standing in the bicycle lane in search of the Vincent van Gogh Museum. In hindsight, I'm not quite sure how my friends and I missed it because the structure is an impressive combination of glass and stone that could pass for a piece of art in and of itself. Beyond this facade is an extensive collection of Vincent van Gogh's works, which did not much interest me until I stepped inside and realized that many common patterns and paintings that decorate the modern home are works of his. Later on in the day whilst touring the city, we saw several ads for a Banksy exhibit, further convincing me that Amsterdam has a deep appreciation for both visual art and history.

There is a great deal of history present in the depths of the city, such as the famous house of Anne Frank, whose German-Jewish family hid in Amsterdam during the holocaust. The house, as expected, has an eerie feel to it with very little furniture inside, encouraging visitors to rely on the several descriptions of the family's life here. It is also scattered with the devastating and optimistic excerpts from the published diary of Anne Frank. It is difficult for me to really comprehend the events that took place during the second World War, only having been taught about it in a detached manner from the front of a classroom. Upon entering this house, I was brought one step closer to the terrible reality of the lives of the people involved; it was an invaluable experience.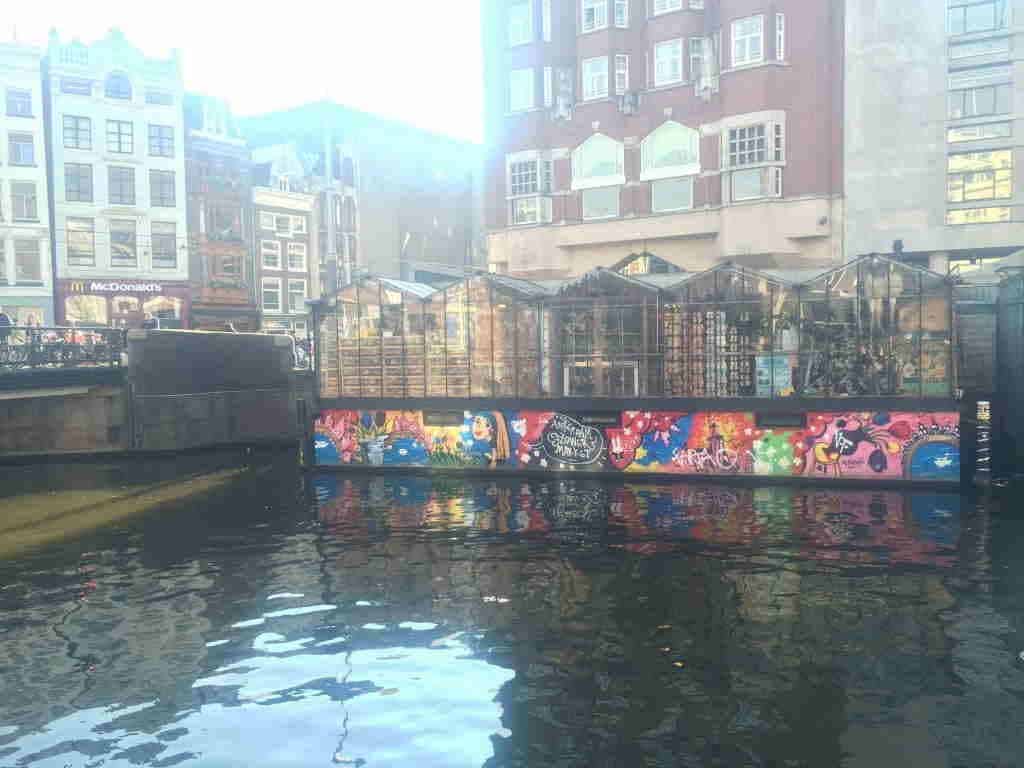 Another vital part of Amsterdam's history lives in the Red Light District, which is essentially a walkway with rows of townhouses on each side that have been modified to incorporate glass doors to each apartment. Each of these doors is lit by a red spotlight, creating a glow of neon lights, and providing the district with its name. Beneath these red spotlights sit workers covered in lace and silk robes, awaiting the arrival of their loyal clients. In between these windows are sporadically placed coffee shops, or burlesque clubs, and even a museum of prostitution. One would assume that walking down this street at night would make for an uncomfortable experience, however, I found that after overcoming the initial feeling, you begin to think about how incredible it is that a city would allow this district to exist, teaching you a lot about the unique culture. A shift in mindset occurs when walking around the city, because when you really think about it, their way of doing things makes a lot of sense. The regulation of the sex industry provides safer working conditions for the people who choose to enter into this line of work.
Had I never taken the time to visit, I would not have discovered that history and art are so prominent in Amsterdam's culture. My short weekend there taught me that cliches can sometimes ring true, as it is a city that begs us not to judge a book by its cover.