A Tattered Present, but a Glorious Past: World's Famous Ruins
Wreckage, environmental change, and wild corporate greed for commercial development are some of the dangers that some of our extremely valuable heritage structures are facing all around the globe. While more than 200 locales are in peril, the Global Heritage Fund has named some sites which are on the verge of disappearance, if any adequate step isn't taken, destructing proof of hundreds or even a great many years of mankind's history. It is rightly said that, "A stitch in time, saves nine!"
If you are an avid history enthusiast who has an innate interest in the ruins and remains of the past, then a tour around the following sites across the world, might fill your heart with a sense of grief. Here you go–
Tughlaqabad Fort, Delhi, India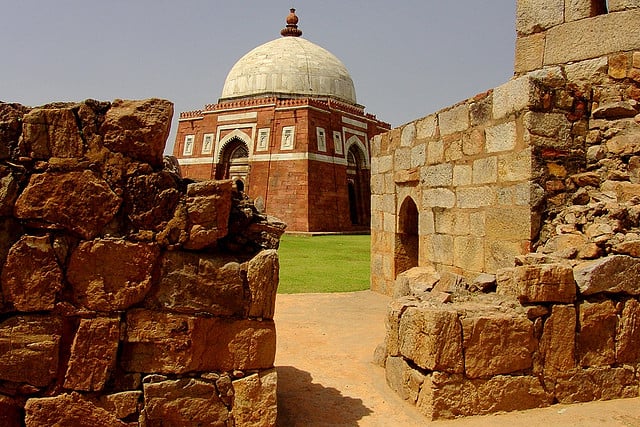 This gigantic fortress, which was built by Ghiyas-ud-din Tughlaq of the Tughlaq dynasty, ranges across an area of 6.5 kilometers and incorporates three sections for lodging, a citadel, and a royal residence. There are many underground passages here, and the post once held 52 gates, of which only 13 remain today. According to a legend, the Tughlaqabad Fort is cursed. In 1324, Ghiyas-ud-din Tughlaq was pounded to death by an overhang. After his death, people became petrified of this place and the fort fell into ruins. Today, the vast majority of Tughlaqabad Fort is difficult to reach because of the thick prickly vegetation and the potential for a breakdown, yet some areas of this structure are still accessible.
Ruins of Ayutthaya, Thailand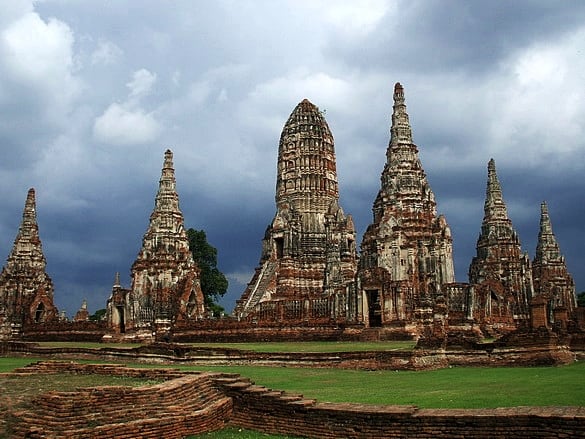 Ayutthaya is one of the numerous spots in Thailand that is frequented by sightseers who wish to see the world renowned ruins of this spot. In its glorious times, Ayutthaya was a clamoring city of global notoriety, whose advancement, as per antiquarians, equaled even Europe's capitals at that time. So prosperous was the kingdom that its neighboring cities like Burma envied it. Today, just the tatters of this glorious place remain here, shaping part of what is presently known as the Ayutthaya Historical Park.
Bamiyan Valley Archaeology, Afghanistan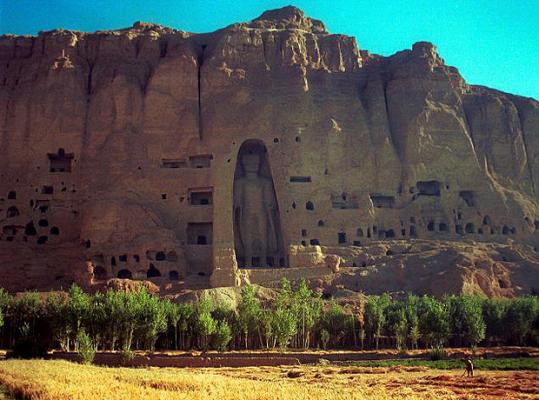 A vital Buddhist pilgrimage centre, the Bamiyan Valley in Afghanistan was home to two towering Buddha statues that were decimated by the Taliban in March 2001. The architecture and design that remain today were once settled inside the mountains of the Hindu Kush, and although in ruins, still stand as one of a kind melting pot of Indian, Roman, Hellenistic, Sasanian and later, Islamic cultural impacts. Once an important Buddhist pilgrimage site, and still home to numerous cloisters and havens, the Bamiyan Valley is still a site of dispute in context of society and religion.
Wolf's Lair, Poland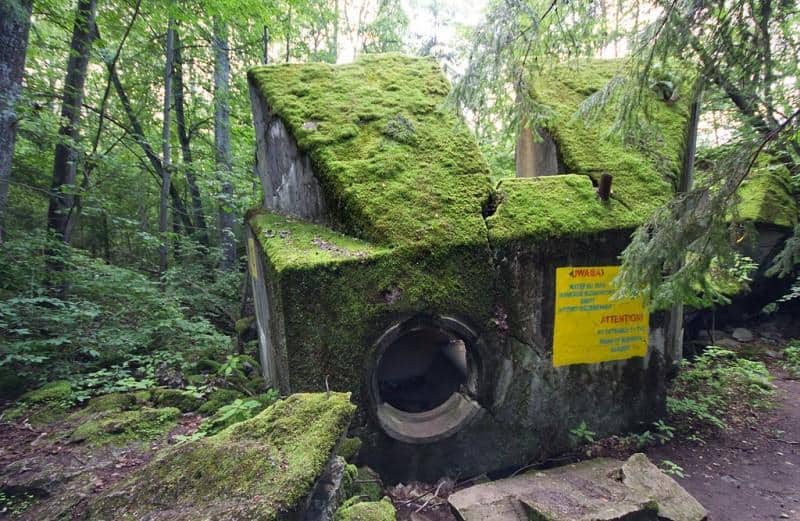 The Wolf's Lair belonged to Hitler and was secured by his own bodyguard administration, which utilized tanks, anti-missile firearms, and other overwhelming weapons. It was a pretty large fortress that housed approximately 2,000 individuals at any given time. On January 25, 1945, the Wolf's Lair was obliterated by the Nazis when Hitler requested the fortification to be besieged. Huge amounts of explosives were utilized as a part of the exertion, yet the walls were thick enough to the point that a large number of the structures survived the effect and stood standing. It has been assessed that around 1,80,000 tourists visit these vestiges every year.
City of Kings– Famagusta, North Cyprus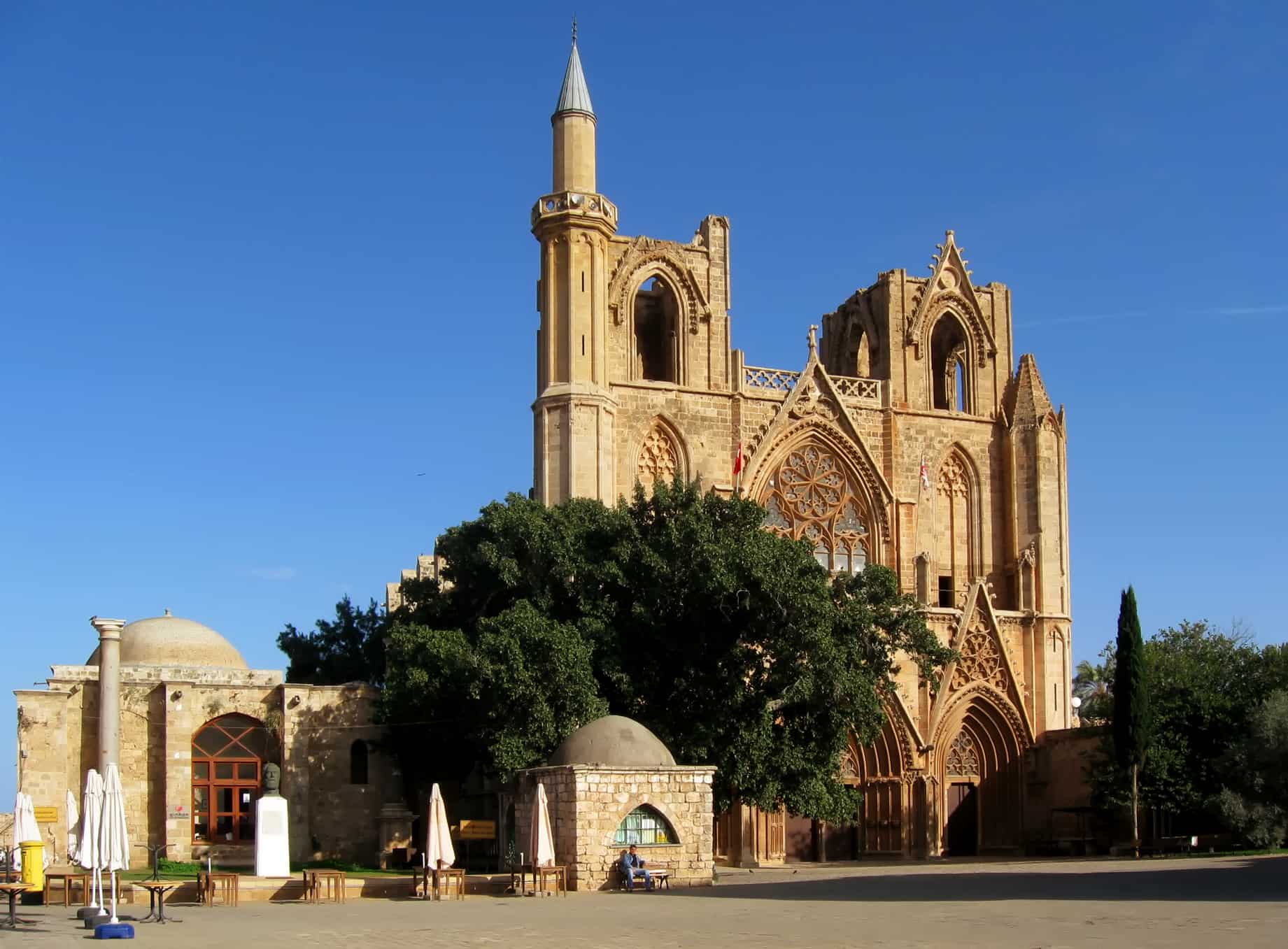 The medieval walled city prospered during the 12th to 15th century, and was vigorously protected under the assurance of Venice. Still, it was sacked by the Ottoman Turks, and lay in sheer neglect with only a modest bunch of destitution stricken inhabitants, as it battled for its freedom from Turkey. Today, the Turkish-Muslim North Cyprus is isolated from Greek Orthodox South Cyprus, and experts say that Famagusta won't get the consideration it merits until Cyprus is reunified.
Feeling sad? Why not take a tour of these ruined marvels and get a better look at these. The world really needs to look into these sore sites, so that the past helps us build a better future.
Author Bio: Anjali is a travel blogger with three years of experience. She also writes for travel websites as a guest author and recommends best travel tips and destinations.  For any travel related queries, including those of flights or trains, for instance, Bangalore to Delhi flights, get back to her at Google+.